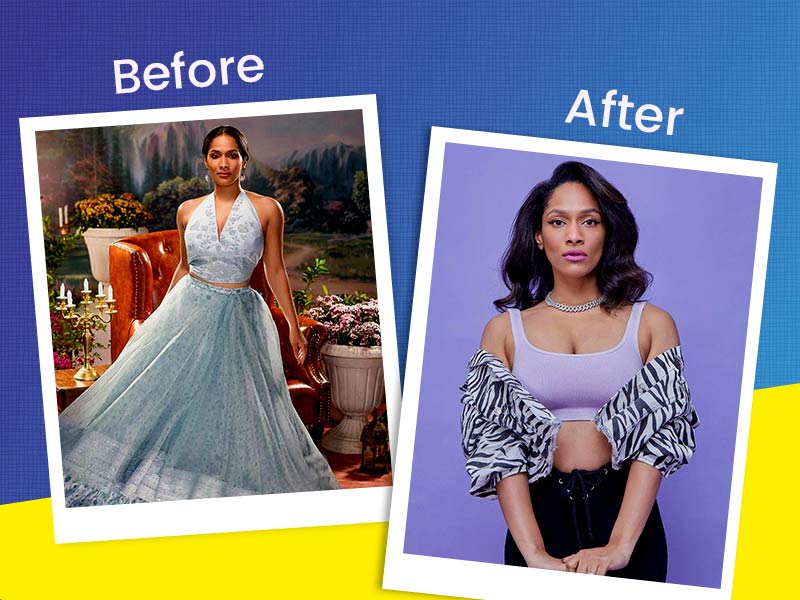 Famous fashion designer Masaba Gupta has talked about her challenges and experiences about Polycystic Ovarian Disease (PCOD) several times. She has elaborated her struggles that are associated with this condition and how it made even more difficult for her to lose weight. Afree sharing the stunning weight loss transformation on her Instagram page, Masaba also talked about the lifestyle changes and healthy habits she has indulged into. In one of her social media posts last year, she mentioned about her body transformation, and wrote, "I am as committed to my health as I am to my business & my relationships. Say this to yourself every single day." Read further to know more.
Masaba's weight loss diet
Recently, the designer again took to her Instagram handle and answered a few questions in a Q&A session, where her fans asked several questions about her diet and fat to fit journey. She revealed everything in detail as to what she eats regularly and her exercise routine as well. Focusing on the weight loss meals, Masaba said that she has been following intermittent fasting for weight loss and takes only two large meals a day, i.e. lunch and dinner. Masaba also stated that she snack on nuts sometimes in between. Moreover, the designer also revealed that she enjoys "ghar ka khana" (home cooked meals), which mainly has rice, jowar or buckwheat roti, sabzi, and a small sweet dish in her plate.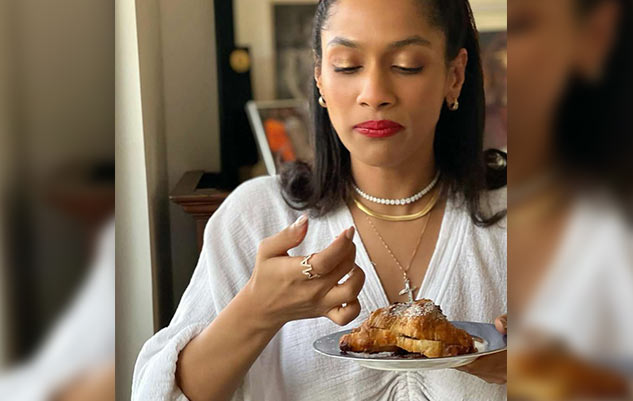 In addition, Masaba says that she tries to avoid dairy products, refined sugar and fried foods, as these are triggers for PCOD symptoms. She also suggested her fans to restrict alcohol and take the juice that she drinks regularly instead. Sharing the recipe with everyone, she wrote, "Take some ash gourd, juice it and add some Himalayan salt to it. It is really good to cool your body." Masaba was asked if one can lose weight with a healthy diet, to which she replied, "You gotta eat right at least 80 percent of the time. (Maybe Monday to Friday)."
Also read: Lose Weight In 30 Days With This Easy and Effective Diet Plan
Masaba: No to fad diets
Popular designer Masaba Gupta has never indulged herself into fad diets. Fad diets are basically weight loss diets that promise drastic results in a short period of time, but can even have an impact on your health. In June last year, talking on her Instagram story, she said, "I don't believe in fad diets (tried & tested) cutting out any food, even a 100% - even dairy which gives me acne instantly. I have dahi once in a while as well. But I probably won't have a glass of milk ever." She further added, "A diet shouldn't be one you can hold only for a short period of time - it should be one you can sustain for life + no workout can fix a bad diet & no activity won't help a great diet."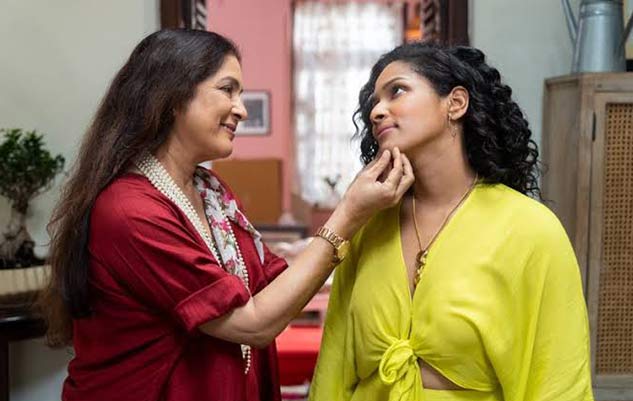 Also read: Adopt These 5 Strategies To Lose Weight Quickly
Workout routine
Along with the right kind of diet, it is also important to follow a healthy lifestyle and exercising on a regular basis plays a crucial role. In the Q&A session, Masaba said that she makes sure to exercise at least 6 days a week, for around 45-60 minutes. On social media, she has also mentioned that yoga and pilates are her go to forms of exercise, especially when it comes to losing weight. She also practices mindful breathing since she has asthma, as per reports.
Recently, the fashion designer took to her social media handle and wished her father, former West Indies cricketer Vivian Richards on his 70th birthday along with a throwback picture. Sharing on Instagram, she also shared a sweet note talking about the nature traits she has 'picked up' from her parents, cricketer Vivian Richards and actor Neena Gupta. Adding to the caption, she also wrote, 'even half as great as' him.
View this post on Instagram