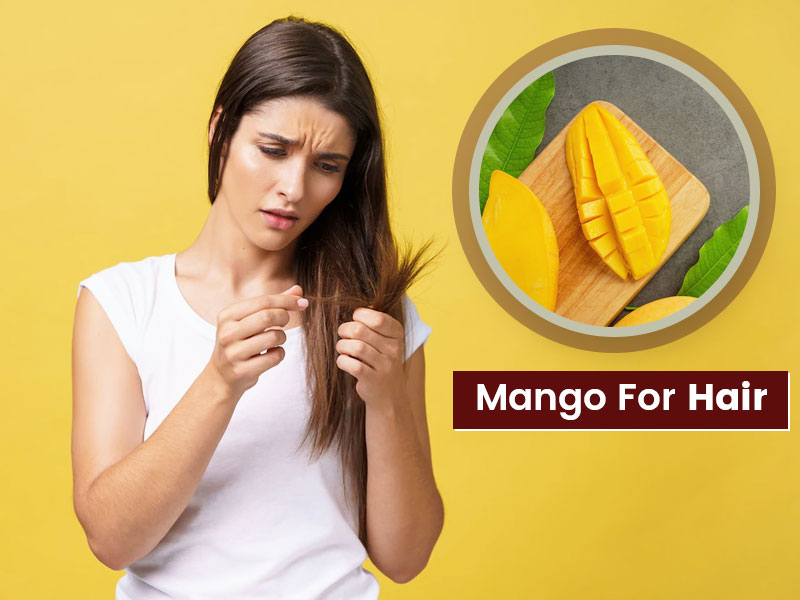 Mango is known as the 'king of fruits', but do you know why? There are a plethora of reasons why mango is considered beneficial for your health and beauty care routine as well. Mango is a highly nutritious fruit, which provides a wide range of skin and hair benefits. This tropical fruit is eaten and loved by most people across the world. You can easily beat the heat by consuming it in summer season. Mango is tasty, juicy and pulpy, but does it really improve hair health? Read the article further to know about benefits of mango for hair and how you can use it.
Mango benefits for hair
Mangoes are loaded with essential vitamins, minerals, carbohydrates, and antioxidants, that help in promoting hair health. It is a rich source of Vitamin A, C and G, which makes it one of the best options to consume as well as apply on your hair and scalp. Here are 4 main benefits of mango for hair:
1. Improves hair growth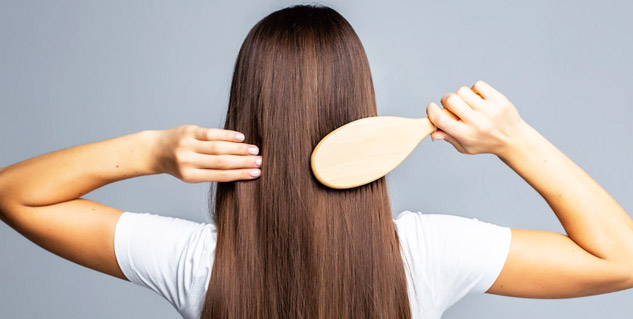 One of the best benefits of mango for hair is that it can enhance growth. Vitamins A and C are important for both scalp and hair health. As a matter of fact, Vitamin C is one of the best nutrients that can help in better hair growth and also treats damaged hair.
2. Natural conditioner
Mango is extremely beneficial to make your hair black and shiny. This super fruit can act as a natural hair conditioner at home. You can prepare a simple DIY hair conditioner using basic ingredients including mango, eggs and yoghurt. Use it as a conditioner and not shampoo.
Also read: 8 Reasons Why You Should eat Mangoes This Summer Season, Dietician Recommends
3. Treats dandruff
The constant flaking and buildup on the scalp can be prevented and treated using mangoes. It is rich in Vitamin A, C, G and many other minerals that can help in fulfilling this purpose. You can massage mango and oil on the scalp to enjoy this benefit.
4. Prevents split ends and thinning of hair
Hair thinning can cause hair fall as the hair strands become weak. Mashed mangoes are magic when it comes to protecting your hair from becoming thin and weak. You can use a mango hair mask once a week for best results. This will help in improving the volume of your hair and making the strands more strong and dense. Mangoes can also help in getting rid of split ends by treating the roots. Vitamin C present in mangoes helps in solving this problem.
How to use mango for hair?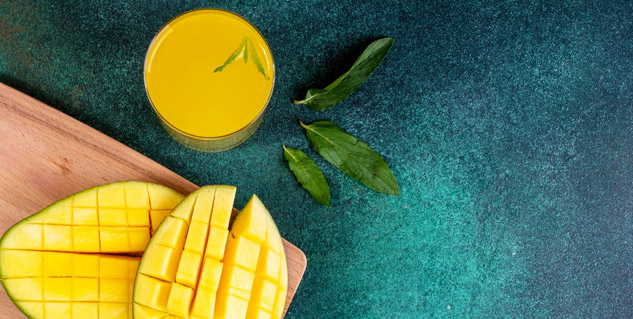 Mango provides many benefits for hair, but there are certain ways to use it for this purpose. Here are 3 DIY mango hair masks that you can prepare at home:
1. Mango, yogurt, egg yolks
Using mango pulp, some yoghurt, and 2 egg yolks, you can improve your hair growth and make them stronger. This hair mask can be applied on your hair for 25-30 minutes. It can make them shiny and smooth. You can also use mango seed oil to strengthen and blacken your hair.
Also read: Mango Leaves Are Great for Hair, Learn Benefits and Ways To Use
2. Mango and olive oil
Mix mango pulp and olive oil in a small bowl and apply it on the lengths of your hair. Let it be for atleast half an hour and then wash it off. This is an easy affordable DIY hair mask that you can prepare at home using mangoes. It will make your hair more shiny, silky and smooth.
3. Mango and papaya
Blend all the ingredients including papaya, mango and two tablespoon of coconut oil together in a bowl. Cover your hair literally like a mask using it. Leave it on for atleast 2 hours for desired results. Do not forget to follow your shampoo routine afterwards. This hair mask can treat dry and frizzy hair. It will make the dead hair lively and restore the bounce and shine.