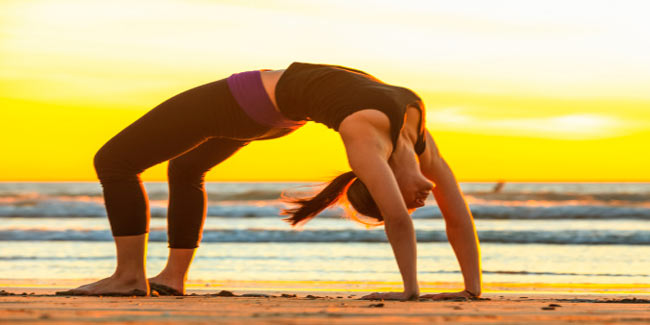 Back pain is one of the most common work-related injuries. Those with back pain may carry out a series of exercise routines to restore the strength of back and return to everyday activities.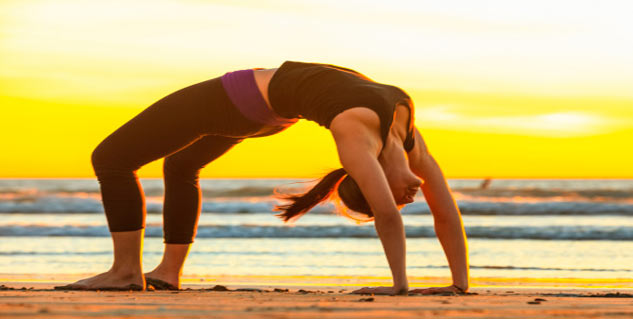 Lower back pain affects every person differently. Some may feel better sitting (flexed hip and back muscles) while others feel at ease standing (extended hip and back). To relieve back ache, one must do exercises in the position that you feel more comfortable in i.e. while sitting or standing.
Pelvic Tilt
Lie on your back with your knees bent and your feet flat on the floor. Keep your legs together and cross your arms over your chest. Tilt your pelvis up and push your lower back to the floor, then slowly lift your buttocks off the floor as far as you can without straining. Maintain the position for five seconds, and then lower your buttocks to the floor. Repeat three to five times.
Hip Twist
Lie on your back with your arms stretched out to your sides. Bring your right knee up toward you so that your thigh forms a 90 degree angle with your chest. Bend your knee so that your lower leg is parallel to the floor. Keeping your shoulders stuck to the floor, slowly lower your knee to the left until it touches the floor. Relax for five seconds, and then slowly bring your leg back to rest beside the other one. Repeat three times with each leg.
Back Extensions
Lie on your stomach, and prop yourself on your elbows, lengthening your spine. Keep your shoulders back and neck long. Arch your back up by pushing down on your hands. You should feel a gentle stretch in the stomach muscles as you arch backwards. Breathe and hold for five to 10 seconds. Return to the starting position. Repeat eight to 10 times.
Hip Extension
Get down on all fours and keep your neck straight so that you are staring at the floor. Simultaneously lower the top of your head toward the floor while bringing your right knee in toward your head. Then, tilt your face up toward the ceiling and extend your leg out behind you until it is parallel to the floor. Return to the starting position and repeat with your other leg. Repeat three times on each side.
Side Bend
Stand up straight with your arms at your sides and your feet shoulder-width apart. Lower your right shoulder to the side, running your hand down the outside of your thigh and bending your entire trunk at the waist as far as you can without straining. Hold for five seconds and slowly straighten up. Repeat three times on each side.
Do not go overboard with these exercises. Immediately stop in case your back hurts. Take a break for 10-15 minutes and re-start once you feel better. If the pain persists, consult a physician immediately.
(Image:Getty)
Read more articles on Back Pain.