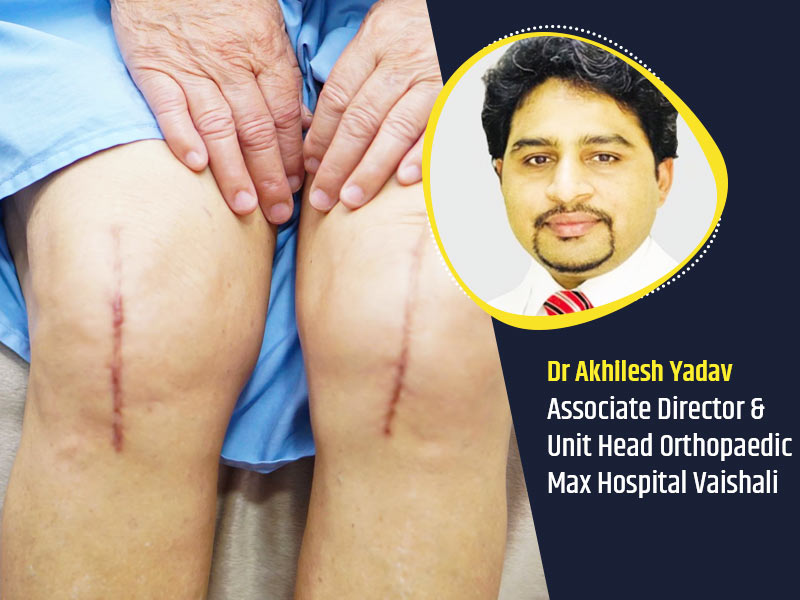 Joint pain is a common problem these days and a large population of young and middle-aged people have been affected in this issue. Moreover, the side effects of Covid-19 also extent to weakness and pain in the muscles and joints. There are several myths surrounding post-surgical quality of life of knee replacement, which can make many patients avoid the surgery and live with chronic knee pain for life.
Besides the ill effects of Covid, there are a number of factors including family history, age related degeneration, obesity, less physical activity, infections like rheumatoid Arthritis, osteoporosis and other inflammatory problems that can prove to be triggers for the onset of joint pain. In fact, nutritional deficiency including Vitamin D3 and B12 are also important contributing factors that can severely affect the bones and cartilage that are the support and strength of the joints. Onlymyhealth editorial team spoke to Dr. Akhilesh Yadav, Associate Director & Unit Head Orthopaedic, Max Hospital, Vaishali, about the lifestyle choices to sustain knee replacement surgeries.
What happens in a knee replacement surgery?
During a primary knee replacement surgery, the knee joint is replaced using an implant, which is successful in most of the cases. However, sometimes, because of the loosening of implants or wear and tear, a redo procedure might be necessary. It also depends on the condition of the knee and the revision surgeries might just be required to replace some parts of the implants, known as Unicompartmental joint replacement or complete replacement.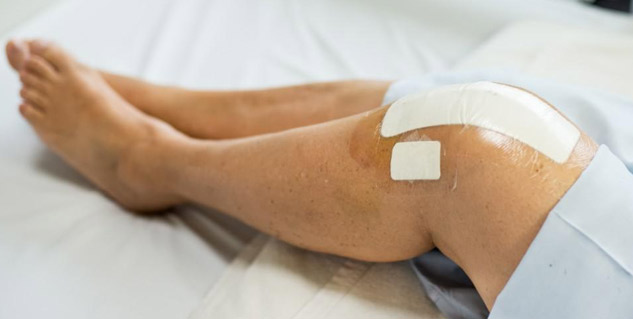 According to the recent analysis by Joint registry (ISHKS), more than 35,000 total knee replacements (TKR) have been performed in India in the last year and there is also an increase in these procedures in the last five years. As per the numbers, around 20 crore Indians (especially above the age of 50 years) have to go through one or the other form of knee related issues. The main causes behind these surgeries are degenerative arthritis like osteoarthritis, Rheumatoid Arthritis, Unicompartmental arthritis and many others.
Also read: Tips For Rehabilitation After Knee Replacement Surgery
Advanced knee replacement procedures are sustainable
Although, most of the total knee replacement procedures are sustainable in more than 90% of the cases and they can stay fro around 15-20 years. However, with the wear and tear of time, the knee replacement can fail due to a number of reasons. In such cases, patients might have to go through a Revision TKR (RTKR) because of the excessive swelling and painful knee joints. The swelling and pain might also be accompanied with other symptoms like stiffness and instability that can interfere with the day-to-day activities. In some of the cases, the damage and injury of the bone can make it difficult for the surgeon to use standardized implants during a revision surgery, where specific customized implants are needed. Preventing such complications of injury to the joints or in those areas and taking some precautionary steps can help in making sure ensure a longer life of the implants and avoids the requirement for a revision knee replacement surgery. According to Dr. Akhilesh, here are some lifestyle practices that one should adapt:
1. Maintain an optimal Body Mass Index (BMI)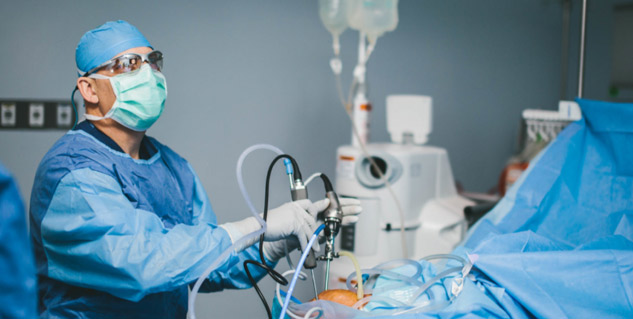 Bad eating habits and a sedentary lifestyle after a knee replacement surgery can lead to unwanted weight gain. Therefore, it is suggested to consume a healthy and balanced diet along with regular light exercises to maintain your BMI.
2. Physical activity and regular exercise
Regular exercise is also a necessity and you should always talk to the treating doctor before going for heavy workouts and lifting. Mostly, brisk walking and basic physical exercise like aerobics are suggested by the experts for atleast 5 days a week. This will not only help in strengthening the muscles but also helps in complete settling and adjustment of the implants. Regular physical activity will also benefit the patient for a long lifespan of the implant.
Also read: Myths and Facts on Total Knee Replacement Surgery, Explained By Joint Replacement Expert Dr Yadav
3. Avoid cross legged sitting immediately after surgery
Adopting to a table chair lifestyle for initial few months post a knee replacement will reduce the wear and tear allowing the implants to settle better as per the curvature of the actual bone. Consult the surgeon when to involve in such activities.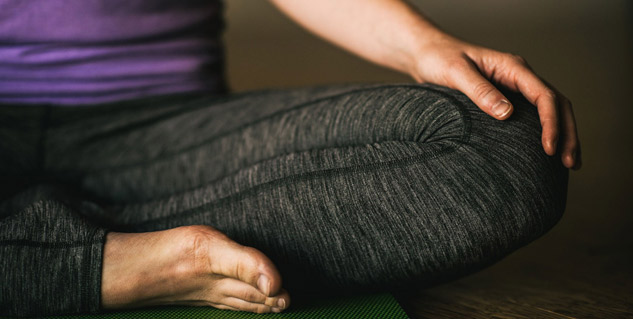 4. Regular walk
To decrease the chances of a revision surgery, it is important to increase the pace of walking and the distance covered post few months of surgery. Walking depends on an individual's capacity completely. At the end of 2 months, one should be able to walk atleast 1-1.5 km per day which can be increased to 250 meters after 3-4 months, till 3 km per day goal is achieved.
5. Yearly check-ups
The patients who get a total knee replacement surgery should visit the surgeons yearly to keep a check on loosening of the joint which can be handled if observed on time. Patients with lifestyle problems such as diabetes and hypertension should monitor the same. Diabetic patients are at a higher risk of developing infections even months after the surgery and thus, the blood sugar levels should be checked regularly.
If these precautionary measures are taken properly, then the lifespan of knee replacement surgeries can be long and can provide other benefits as well. If you are facing any issues at any point, it is important discuss it with the concerned surgeon.