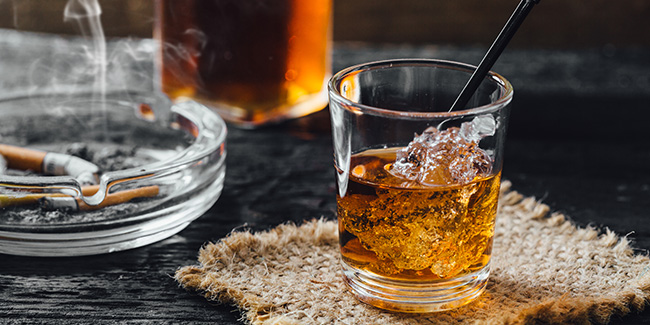 Excessive alcohol consumption and cigarette smoking can increase your risk of developing hypertension. Both of them have strong link with hypertension and finally with vascular complications.
Several factors increase your risk of developing high blood pressure. Some of these factors can be modified where as others cannot be controlled.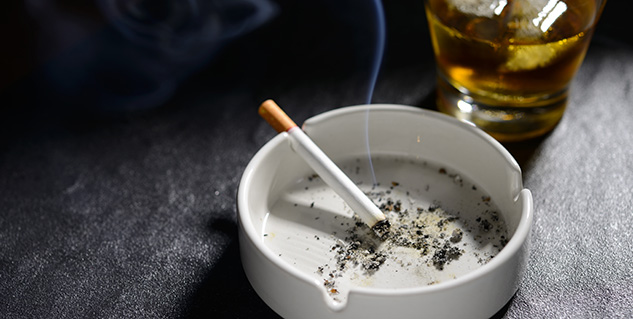 Alcohol and smoking are two risk factors which can be modified.
Experts say that if you drink alcohol excessively (over two drinks per day) your risk of high blood pressure is increased (by one and a half to two times). This is especially true if you have more than 5 drinks per day. That is the more you drink the stronger is the link with hypertension. Hence experts say that limit alcohol intake (men to less than 2 drinks per day and women to less than 1 drink per day).
If you smoke and you have hypertension your risk of vascular complications such as heart disease and stroke is increased. Studies have not shown that smoking increases the risk of development of hypertension. However smoking a cigarette can cause an immediate, but temporary rise in the blood pressure of 5 to10 mm Hg.
So make healthy lifestyle choices and avoid excessive alcohol intake and smoking.
Image: Shutterstock