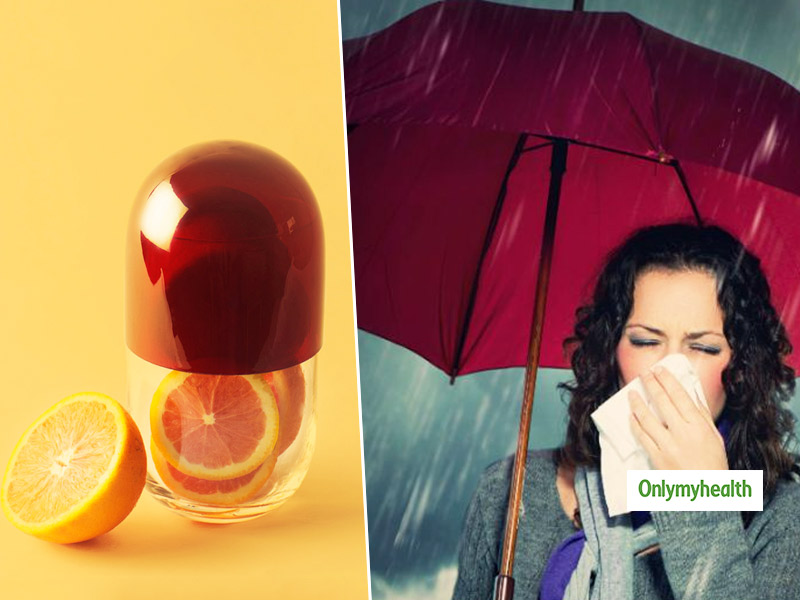 The Monsoons are here! Notwithstanding the fact that monsoon brings relief from the scorching heat, the monsoon is perfect for harmful microorganisms to thrive. In addition to this, we are currently reeling under a pandemic, and an underactive immune system can be extremely detrimental. Couple that with monsoon-related infections like skin allergies, stomach disorder, cold and flu, excessive hair fall, fever, throat infections, and we could have health complexities in hand. Hence, to protect ourselves from such diseases and health-related issues this monsoon, an increased intake of Vitamin C would be the best option.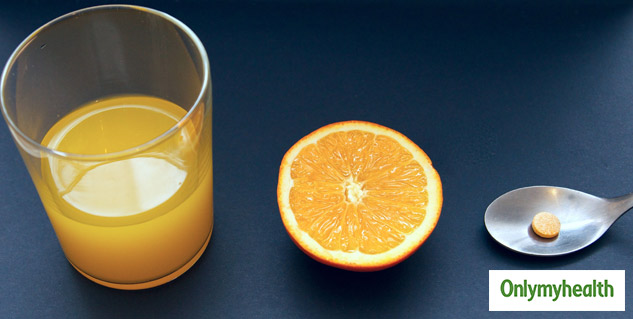 Also Read: Natural Skin Care Tips For Flawless Skin: How To Make Vitamin C Serum At Home?
During the monsoons, our immunity needs to be bolstered due to the increased susceptibility to diseases. To keep ourselves healthy, powerful antioxidants are needed from food and supplements, which are rich in vitamin C. Sushant Raorane, Co-Founder, Director Adroit Biomed Pvt Ltd explains how a recent study by Bengaluru's Indian Institute of Science (IISC) suggests clearly that Vitamin C encumbers and kills Mycobacterium smegmatis, a non-pathogenic bacterium. In addition to health problems, humidity also leads to a variety of fungal infections of the skin and nails. It is prudent to consume, therefore, at least 500 mg of Vitamin C on a day-to-day basis as it helps in advancing immunity, plummeting the brutality and duration of common cold, flu and infections from Viruses.
Here are some benefits of Vitamin C, which helps us keep a check on our health:
Reduce the risk of severe diseases: Vitamin C helps in making the body string from within. Packed with antioxidants, it is an immunity booster and keeps the body safe from free radicals. The influx of free radicals in the body can lead to Oxidative stress. This can be linked to 30 per cent more chances of chronic diseases. Hence, the intake of vitamin C reduces the inflammation in the body, making the natural defence stronger.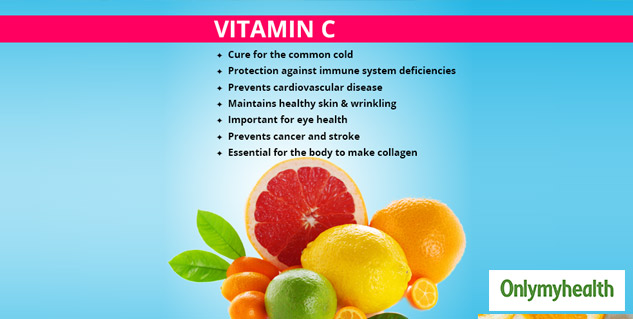 Restoring Immunity: One of the main reasons people take Vitamin C supplements is to boost their immunity. Having Vitamin C in the diet helps in the production of white blood cells, which acts as a defence mechanism to protect the body from various illnesses. Also, vitamin C element in the body keeps the body safe from free radicals. Thirdly, studies have also shown that Vitamin C may shorten healing time for wounds. Also, lack of vitamin C can be linked to pneumonia too.
Vitamin C for your skin: As far as your skin is concerned, Vitamin C is a potent antioxidant that can neutralize free radicals. It's vigorously transported to the skin, where it can act as an antioxidant and help reinforce the skin's barrier. In a recent development, skin rashes can also be a symptom of COVID-19. Watch video here:
Also Read: Get Your Vitamin C Dose With These Non-Citrusy Foods
Why Should We Take Vitamin C?
The best time for bacteria to thrive is monsoon. Also, this is the best season for one to fall prey to seasonal illnesses like viral fever, allergies, etc. Hence, this time requires you to eat more, eat better and eat healthily. Thus, loading up your diet with vitamin C helps in more ways than suggested for it helps in keeping the immune system strong and the inflammation in control. This vitamin is also great for all age groups as it is a water-soluble vitamin and not just keeps us safe from chronic diseases but also makes the skin look better and more vibrant.
Read more articles on Other Diseases