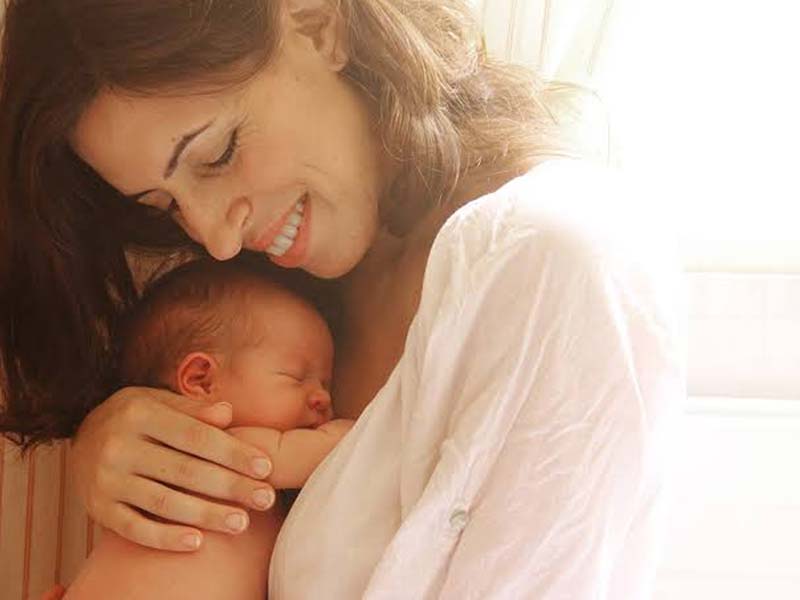 Kangaroo mother care was first used in neonatal wards of Uganda. It is a caring therapy, specially for premature/weak babies. It helps them a lot to recover and grow at a faster and healthier pace. In this process, the infant gets skin to skin contact with the mother and frequent nursing as well. There are a number of benefits that both mother and the baby can get with kangaroo mother care or KMC. Onlymyhealth editorial team spoke to Dr. L.N. Taneja, Senior Consultant, Paediatric, Max Hospital Patparganj, to know about the benefits of kangaroo mother care and the method to do it.
Benefits of kangaroo mother care
The benefits of kangaroo mother care are not just just physical but also emotional. KMC is not only good for premature babies but also for the parents. According to studies, it was found out that by holding your baby skin-to-skin, it can stabilize the heart rates. Here are the main benefits of kangaroo mother care:
1. Bonding with the baby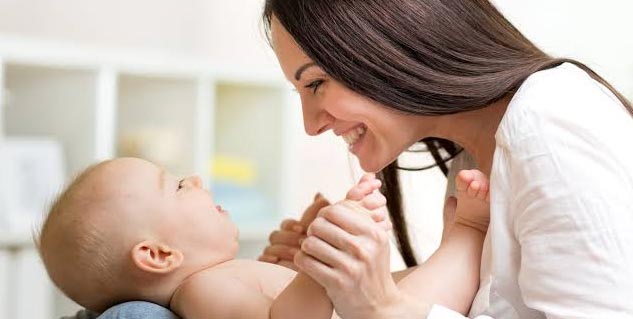 A new born baby comes with a lot of responsibilities as well as insecurity. It not only helps the baby to calm down, it also beings the parent closer to their baby. It helps both the mother and spend some quality time together and be more comfortable around their presence.
2. Supports physical and emotional development
Specifically for preterm babies, kangaroo mother care can also contribute towards their physical and mental development. Even many doctor suggest to do this with the baby daily as it will support their developmental process.
Also read: Kangaroo Mother Care: Know 7 Things About This Caring Method From An Expert
3. Eases breastfeeding
Kangaroo mother care also helps a in helping women who are facing difficulty with feeding their baby. Holding a baby around your bare chest helps him to identify the smell or their parents. It also helps them to guide them to the nipples so that they are able to breastfeed better. It can also be helpful when you baby is playful while feeding.
4. Better sleep for the baby
Giving kangaroo mother care 1-2 hours a day is fine, as it will also improve the baby's sleep. Snuggling with the mom regulates the body temperature of babies which gives them better sleep and healthy weight gain. Skin to skin contact of the mother with infant can also make the baby cry less.
5. Healthy weight gain in the baby
It also helps in healthy weight gain of babies. It helps in regulating their heart beat. Kangaroo mother care can prove to be very useful in stabilising preterm and underweight babies. As we learnt that it also eases breastfeeding it eventually also contributes towards healthier weight gain.
How to do kamgaroo mother care?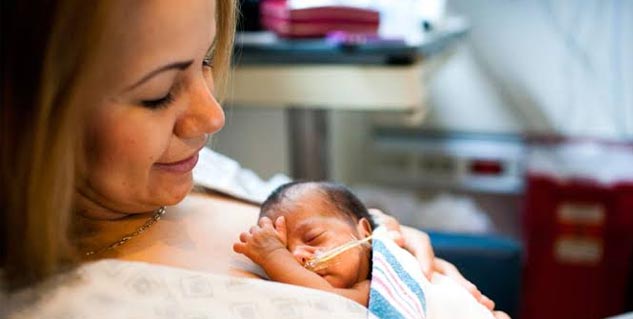 Also read: 6 Kangaroo Care Tips For New Dads
Dr. Taneja tells that it is not just the mother who can do this caring method, but any loved one or close family member can go for it. Here are some simple steps to follow kangaroo mother care:
The first important step is to remove your bra and wear a shirt that opens from the front. You can even use a frontal open gown to perform kangaroo care. Many mothers do it in the hospital only by using their gowns and surrounding cover screens.
Then, keep the baby on your bare chest, with he/she only wearing a diaper and hat. Your baby should be placed in an upright position, with his or her chest exactly against your chest.
Covering the baby's back with a soft cloth.
Once you feel settled in skin-to-skin method, keep a blanket or your gown on the baby's back. Try to make your baby feel warm and comfortable on the chest
Relax and chill together for a while
During this period, relax while holding your baby. Make sure to breathe normally with the focus on your child