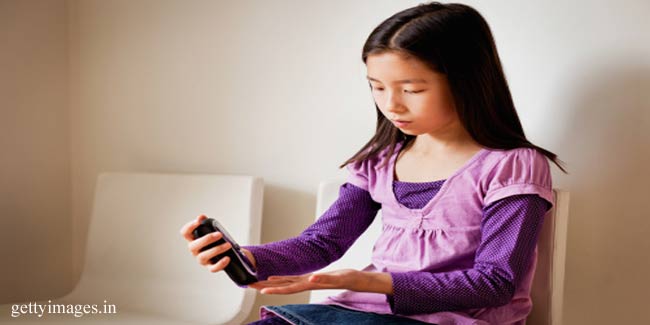 A critical understanding on juvenile diabetes and all that one needs to know. We should start protecting our children from the evils of thios complicating disease.
Lifestyle related diseases have not just affected adults but are taking a toll on the youngsters too. On world diabetes day, November 14, let's understand how to keep these at bay.
Cases of diabetes in children are increasing at an alarming rate these days. "In 2011, the International Diabetes Federation estimated that 18,000 children under the age of 15 years developed diabetes in the South-East Asian region, with India accounting for the top slot with the highest number of type-I diabetic children. The projections for 2030 have earned India the dubious title of being the diabetes capital of the world," informs senior consultant, Dr Shalini Jaggi from Sri Balaji Action Medical Institute.

Dr Shalini Jaggi said, "When diabetes strikes during childhood, it is routinely assumed to be type 1, or juvenile-onset diabetes. Here, the body simply stops producing insulin, and so the child has to be dependent on insulin for survival. However, in the last two decades, type-II diabetes is also increasing its frequency among people in the age group of 10-19 years, especially the obese ones with a strong family history of type-II diabetes. In type-II diabetes, although the body does produce insulin, but due to various reasons such as obesity, physical inactivity or poor diet, there is insulin resistance, and so the insulin is not able to act properly. Hence, diabetes is now presenting itself at a much younger age."

Understanding Types of Diabetes

Type-I diabetes
Type-I diabetes cannot be cured, but can be kept under control. Insulin is the only treatment for this type of diabetes. Insulin, diet and exercise play an important part in the management of diabetes.

Type-II diabetes
Type-II diabetes is no longer restricted to only adults thus, doctors treat children with this diabetes almost as an adult. Type-II diabetes can be controlled and guarded with healthy diet, regular monitoring of glycemic level topped with compulsory and consistent physical activity.


Causes of diabetes
"Although the exact cause of diabetes in children is not yet clear, an autoimmune mechanism (where parts of pancreas which make insulin are destroyed by body's own immune system) could be considered to be one of them for sure. Also there are other genetic and environmental factors like simple illness, that could turn any child diabetic," said Dr Rajeev Chawla from Research Society for the Study of Diabetes in India (RSSDI).
Symptoms of diabetes in kids
Stomach pain with vomiting, headache or frequent urination and tiredness are some of the symptoms that show that the child might be affected with diabetes. "Although it is natural for children to have few of these problems, but if such problems tend to return in few weeks, then it can become a matter of concern and should be taken seriously," said Dr Shalini Jaggi.
Drinking too much water more often, weight loss, weakness and lethargy, excessive hunger (sometimes loss of appetite), infections such as thrush are the initial symptoms of diabetes in children.

"Some patients with type-I diabetes may present diabetic ketoacidosis (DKA) which is a serious symptom. In this case, the child will have vomiting, stomach pain and dehydration, dry mouth, lips, sunken eyes etc. Awareness of diabetes helps parents recognize the symptoms early and prevents their child falling into the category of DKA," said Dr Rajeev Chawla.

Problems faced by kids
Kids suffering from type-I diabetes suffer from different problems as compared to adults. "Type I diabetes is very common in kids and the children have no option but to depend on insulin therapy all their lives. But with the advent of insulin pens and insulin pumps, the agony of painful pricks can be avoided. Also, if one maintains a healthy lifestyle and stays consistent with daily physical exercise and medication, one too can live a normal life. In that case, a small treat once in a while will also do no harm," says Dr Shalini Jaggi.

Relation of obesity and diabetes in children
Kids today prefer eating junk food and drink aerated drinks adding kilos of weight. And overweight children are getting easily under the grip of diabetes. Dr Rajeev Chawla says, "The so-called lifestyle that children today have is undoubtedly not so healthy and the bad news is that if they continue to live on junk food, resort to only technology and unknowingly discontinue adequate physical activity, the result could be as hazardous and lasting as diabetes."

Obesity is the reason why type-II diabetes which was rare in children in the past is now becoming common these days. Obesity can lead to insulin resistance. Rapidly changing lifestyle with imbalanced dietary habits like excessive consumption of calories, sugar, saturated fat and consumption of less fibre, and markedly reduced physical activity are the main reason for such a condition.

Prevention is cure
• Indulge in physical activity
• Go for brisk walk everyday for 30-45 minutes
• Do not gain weight as obesity is a major cause of diabetes
• Have a well-balanced nutritious diet.

Today diabetes is the most common ailment in India. Also, type-II diabetes is also on the rise among obese children. According to a study conducted by Delhi Diabetic Research Centre (DDRC), prevalence of obesity has doubled in children in the past 15-20 years. About 85 per cent of children diagnosed with type-II diabetes are overweight or obese. It is time to act, and act we must.

Read more on Diabetes