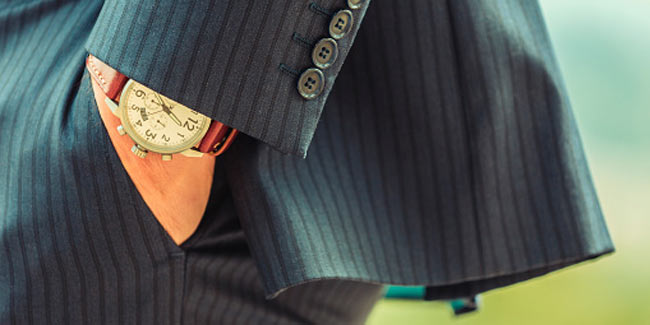 The internet has an array of options when it comes to watches. From choices that mirror vintage designs to ones that reflect more modern sleek sophistication, you can find almost any style online.
The internet has connected an array of sellers and buyers across the globe. With an arsenal of products to choose from, you will find that buying something online is a piece of cake. When you're looking to buy watches online, this huge range is a boon! From choices that mirror vintage designs to ones that reflect more modern sleek sophistication, you can find almost any style online.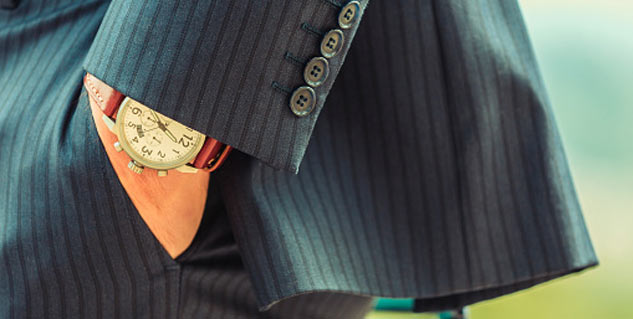 Dial into your needs
Perhaps the biggest pointer to keep in mind when looking for a watch is what you, as the wearer, want from it. A watch reflects the person wearing it- an adrenaline-seeking adventurer would probably have a sporty timepiece that is more than just a tool to tell time while a businessman might have something more formal. Figuring out what you want the timekeeper to say about you is one part of the process, the other is finding something that fits the image you have of yourself.

Every buyer has a general idea of what kind of watch they would like to complete their ensemble, which is why it's a good idea to list out what you want from your watch.
Why you should opt for online shopping
There are quite a few advantages to ordering a timepiece online. Apart from the fact that it saves time and allows you the luxury of comparing prices with ease, there are other factors that make online shopping advantageous. Some of these pros are:
Whether your budget is minimal or exorbitant, you can find a wide variety of watches to suit your bank balance. The internet has become a global marketplace for sellers, which is why there is no shortage of competitors. In the presence of such competition, prices tend to drop in order to attract buyers, which is why you will get a good deal that will fit your monetary requirements.
When you walk into a store, you'll be met with rows of watches, however, even then you won't have more than two dozen models to choose from. When you venture to buy watches online from Ethos, an online store for watches, you will find that number tripled, if not more! The sheer number of watches available, of different styles and designs, are enough to make your head spin. This is another reason you should begin the process with a distinct idea about what you want.
All about the convenience
Eliminating the need for finding parking or dealing with other shoppers, online shopping is a convenient option. You don't have to look for shop assistants nor do you have to wait around for information about the aspects of the product and its price; every detail about the watch is at your fingertips! You can browse, choose, and buy your watch all from the comfort and safety of your own home.
What to look out for
Just because a watch looks good doesn't mean it will perform well, which is where research comes into play. When you are looking to buy something that reflects your personality, go online and look for reviews, videos, and comparisons of the watch. The reviews will tell you how the watch functions in the real world and the comparisons will tell you if there is another product you should consider before taking the leap.

A knock-off is never a welcome sight! When it comes to watches, it is vital you stay away from fakes. Not only do they perform horribly, but you'd probably end up paying way too much for something that is definitely not worth the price tag. How do you steer clear of these pieces? Try to stick to dealing with only trusted sellers. Yes, even the online world has a set of names that are reputed to be reliable. This, again, is where research comes in.

Even though you can't physically try on the watch before you click on the "check-out" button, with the right information to guide you, choosing the perfect watch will be easy. Take your time, do your research and buy a watch that suits you!