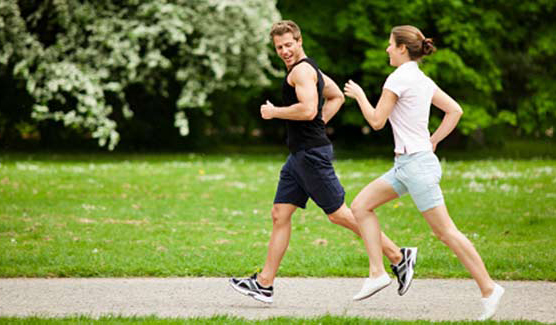 If you have been avoiding your daily dose of running sessions till now then it is high time you get back on track. Jogging is an art which can make you fit within few weeks. However, you must take care of a few things before you start off with your regular jogging sessions. For beginners, it is a must to follow the following tips to achieve the best results.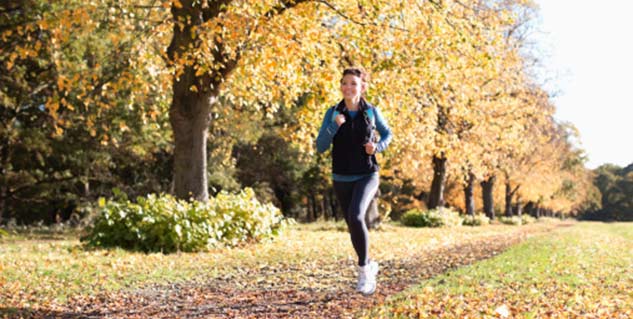 Enjoy your exercise
Try looking for a companion who can accompany you while you jog. Treat exercising more like a fun activity than a an obligation or burden.
Choose right clothing
Always go for losely fitting clothes and avoid jogging bare-foot.
Watch your speed
Because you are a beginner, don't run too fast. Brisk walk before you start jogging and if you feel tired while running, slow down your speed again.
Warm up
Before you start running, perform some easy warm-up exercises. Start by walking fast and gradually gain speed finally start running.
Be mindful of your running duration
In the beginning, run for smaller durations which you can later increase your time spent. While brisk walking, you can run for small durations and then again start walking. When you have spent some weeks walking continuously, you can then cut short on walking and spend more time jogging.
Jog in the right posture
You must watch out for the right posture while jogging. You must form a fist while running and your back should be straight upright.
Cross-training
While you jog, it is always advisable to perform some cross-training exercises simultaneously. Exercises like cycling strengthen your foot muscles which helps you during jogging sessions.
Fighting fatigue
Avoid concrete floor and run on grassy grounds to decrease pressure on the foot. Drink ample water before running and if possible carry a bottle along with you while you run. Once you are through with jogging, don't stop suddenly. Decrease your speed and start walking slowly. After your heart beat and pulse reaches a normal level, then you can stretch and perform other exercises.
Benefits of jogging
Apart from weight reduction, jogging has many other benefits. Some of them are like:
• A half-an-hour running session, can not only reduce your weight but it can also cure many heart related problems.
• Running allows free flow of blood and decreases the chances of a stroke.
• You can also reduce stress by introducing jogging to your fitness regime.
• Within a week, you can burn out 1000 calories if you run everyday.
If you are following a fitness regime, you may not have to hit the gym anymore. Jogging can give the same benefits as the gym. So, put on your shoes and start running to burn those extra calories and live a healthy life.
Image source: Getty