In Indian culture, sabudana is considered as almost a staple diet option during any ritualistic fasting. Now, recently some rumors state that sabudana produce eels have put many Indians in dilemma. Indian community relies on sabudana, when an auspicious occasion such as Navratri falls. As you may be aware that Navratri is just round the corner and such rumor is out, you cannot just trust your one staple option sabudana.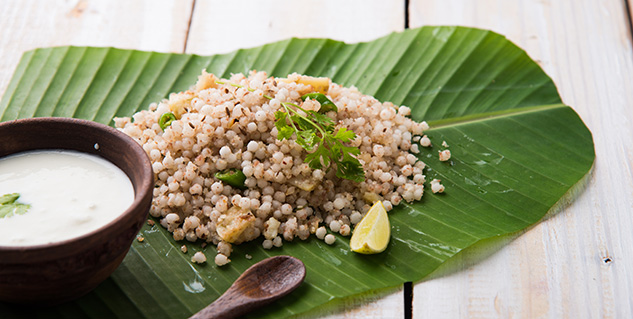 So, the rumor was that Sabudana produce eel fish. However, there is no solid evidence to back the rumors but still many Indians and spiritually inclined people are scared to consume sabudana. You must know that if such rumor is being spread, there should be enough evidence to support it while there is not.
What is sabudana?
Also known as Tapioca Sago, sabudana is a processed and ready to cook food product that is agricultural produced. Internationally it is known as cassava.
Debunking the myth
The tapioca sago roots are collected from the farms and are hygienically cleaned in water. After washing, the skin is peeled and sago is crushed, which discharges milk like liquid substance after reserving all the impurities and fiber. Then the milk is being kept in a tank for about 3 to 8 hours. As a result of this soaking process, the remnant impurities float to the top of the tank. Later they are washed out and separated from the milk. Now, when the water is drained, a solid form of milk cake is left at the bottom. This milk cake is then turned into small globules with the help of machines. After sizing and finishing the globules by filtering with the sieve, it is cooked on hot plates or baked in steam. Well, cooking depends upon the requirement of the final texture of the product. After cooking, it is dried under sunlight.
Now, you know the entire process of sabudana manufacturing. So, you know that the rumor is entirely false. You can eat your sabudana without any fear, it is veg!
Image: Shutterstock