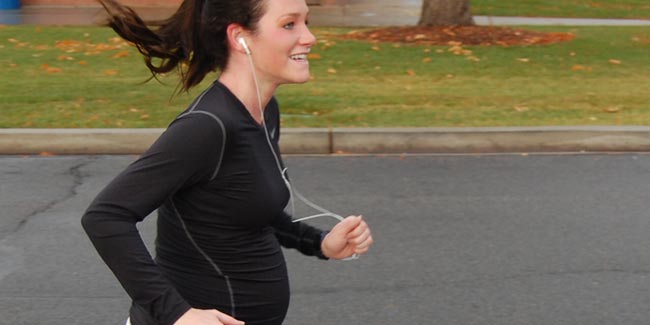 Exercising during pregnancy is recommended by most doctors for the number of healthful benefits that it offers some of which include faster recovery post childbirth and experiencing an easier labour. Some exercises that you may have done at the beginning of your pregnancy may not be suitable as you progress in your term.

Considering that running is a high-impact exercise, it should be avoided during the last phases of pregnancy. Whatever exercise program you choose to participate in, make sure that you speak to your physician before starting the exercise program.
Tips for Beginners
Pregnancy is perhaps the perfect time for you to start running if you haven't before. Make sure that you do not kick start with a long-distance running program right away. This applies even to those women, who have been running regularly even before they were pregnant. Avoid training for a marathon or such other endurance race as doing so may increase your chances of developing birth defects.
Tips for Current Runners
If running is not new for you, you may realise that you can run without much difficulty during your first trimester, though you will be forced to run at a slower pace. The point at which you are most likely to stop running is when your baby bump starts to show. Even though running during pregnancy is considered good, you may not want to because of the fact that running may cause the womb to tighten making running painful.

Tips for Running in Third Trimester
Even if you happen to have successfully completed running in the second trimester, you may find it really hard to run in the third trimester. This is due to the growing size of the baby and the size of the baby bump that can throw off the centre of gravity, thereby increasing your chances of falling. You may also feel tired more easily. Instead of opting for running, other better options would be pregnancy yoga or swimming.

If you can continue to run during your pregnancy, it is important to keep hydration in mind. You may easily become dehydrated while exercising, thereby affecting the blood supply to your baby. Another major concern may be your knee joint. As you move closer to your pregnancy term, your joints will loosen thereby increasing your chances of injury. If you must do some exercises, engage in short warm-up sessions of a minimum of 5 minutes of walking followed by light stretching to prevent knee injuries.
Read more articles on Pregnancy Exercises.