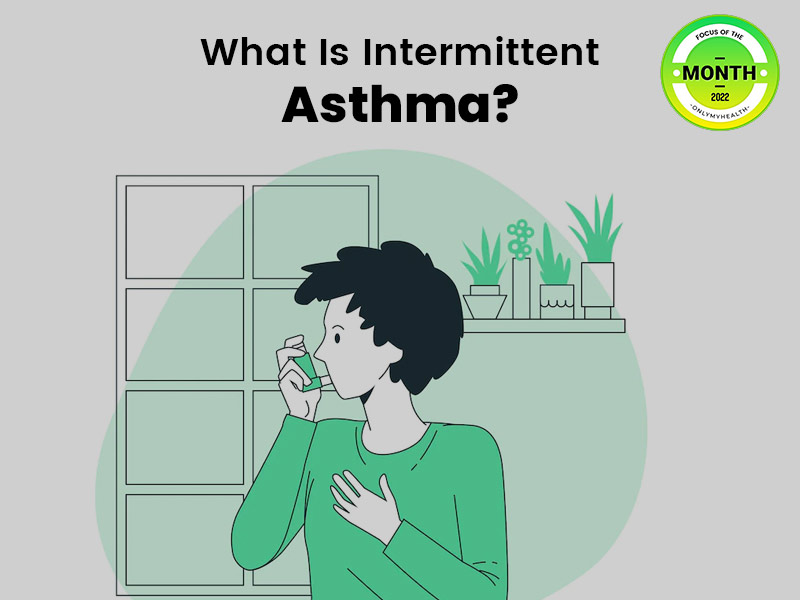 Asthma is a lung problem that majority of us are familiar with, but not all of know about some types of asthma that are possibly less problematic than rest of them. Since OnlyMyHealth is focusing on some lesser-known health topics, we would be telling you about various types of asthma and how it can affect your health. This is a part of our "Healthy Living" campaign which includes a variety of health topics about which you should remain aware of. You may have heard about intermittent diet, but what is intermittent asthma? If you are hearing about it for the first time, then read this article to find out about all the details related to this lung condition.
What is Intermittent Asthma?
In simple words, intermittent asthma is a type of condition wherein a person has no symptoms more than two days in a week. In case of this type of asthma, the symptoms might flare up for two days of a month in the night and the rest of the days it is normal. We spoke to Dr. Sumeet Nigam, General Physician from Sahara Hospital, Lucknow to help us know more about this lung condition in detail. He said that it is comparatively less common than other forms of asthma and luckily it is highly treatable. Intermittent asthma might range in severity but is still very much mild as compared to others that cause asthma attacks.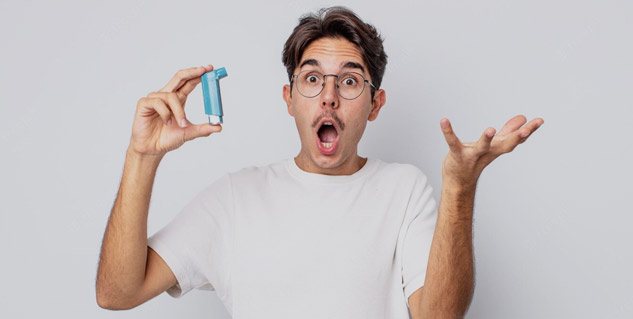 How is Intermittent Asthma different from regular Asthma?
One of the major differences between intermittent asthma and the regular asthma is that the period of intermittent asthma is much lesser than the regular one. A person who is suffering from intermittent asthma does not mostly experience regular breathing difficulties. Even the flare ups of symptoms happened just once or twice in a month. Whereas in case of persistent asthma, the episodes are quite severe and could be happen over continuous period of time. It is possible that intermittent asthma, patient could have asthma attack that could range from mild, moderate and to even severe.
Also Read- World Asthma Day 2022: What Are Different Types Of Asthma?
Symptoms of Intermittent Asthma
In this condition, the symptoms of asthma might vary according to different individual. But there are some characteristics that remain the same for most of the people. These symptoms could include the following-
1. Obstruction to airflow- Asthma results to change in lungs that make it difficult for the person to breathe. The obstruction of airflow might be less in intermittent asthma, but it's still quite serious.
2. Inflammation of lungs- Any kind of asthma results in triggering of the passage through which a person breathes. Inflammation is the reason for shortness of breath in most cases.
3. Hyperresponsiveness- Estimate causes the lungs to shrink and spasm more easily.
Other symptoms of this asthma can include-
Coughing at night or after exercise
Breathing difficulties
Shortness of breath
Tightness in the chest
Wheezing, especially in the night

What causes intermittent Asthma?
There are multiple factors that could cause intermittent fasting to trigger. These triggers increase the tendency to get an asthma attack. Some of the common examples of intermittent asthma triggers includes-
Exposure to extremely cold air
Fumes or chemical irritants getting inside your body
Pollens
Smoke or environmental irritants
Exposure to burning wood, chemicals and other materials
Virus that cause upper respiratory infections
Also Read- What Are The Symptoms Of Acute And Chronic Hepatitis? Know Ways To Prevent It From Expert
Treatment of Intermittent Asthma
Since people those who have intermittent asthma do not get frequent symptoms or attack, there are no need of extreme treatments needed. Doctors usually prescribe a short-acting beta agonist that helps to treat intermittent asthma. These kinds of medical conditions get relaxed as soon as it opens the airways to more suitable environment around.
All you need to do is to remain aware of the irritants and triggers that flare-up your asthma symptoms. Keep oral corticosteroids with you so that if you get an asthma attack, it can be controlled. Since intermittent asthma affects you rarely, you should try to manage your symptoms and act accordingly.
Picture Credits- freepik.com