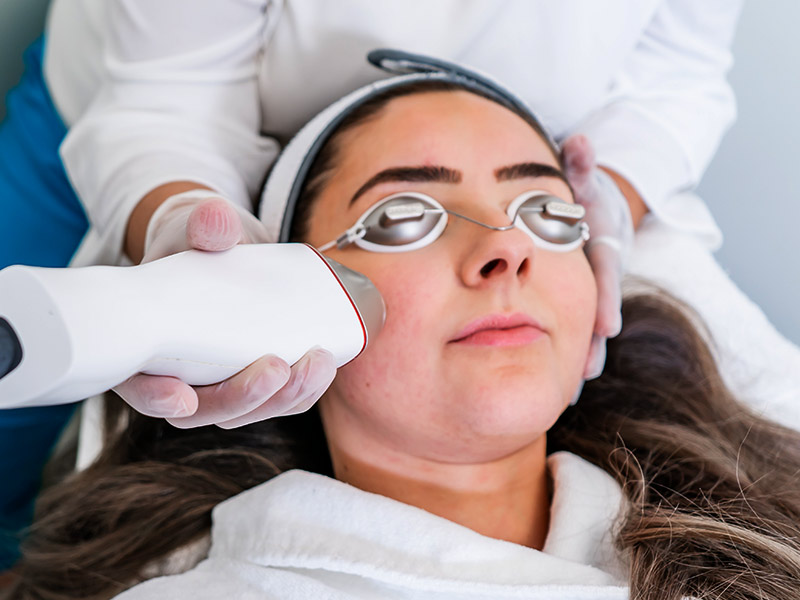 Acnes, lines and wrinkles are common problems that happen to majority of individuals over time. This becomes more evident in later stage of adulthood and old age. There have been many treatment and natural therapies that are available to cure these wrinkles but they have chemicals in them which affect the skin. It does not last long and more then often lines and wrinkles come back to trouble you. For this, a radio treatment has been discovered which can help decrease your wrinkles and lines in any age and delay aging. This radio treatment is Infini radiology combined with micro needling technology to remove marks. It does not make wrinkles or acnes vanish, rather it helps to stimulate collagen production in the body which nourishes and improves skin tone.
How is Infini Microneedling Helpful in Removing Skin Wrinkles and Lines?
This is a procedure that is a combination of micro-needling and radiofrequency. Dr. R.K Prakash, Senior Dermatologist from Max Super speciality Hospital, Kochi explains this therapy and treatment procedure. He says that it is a newly developed technique which is a combination of two methods that were used to treat skin diseases. Infini Microneedling uses radio frequency in such a manner that the energy produced in the radiofrequency is able to penetrate inside the second layer of the skin and tighten the skin.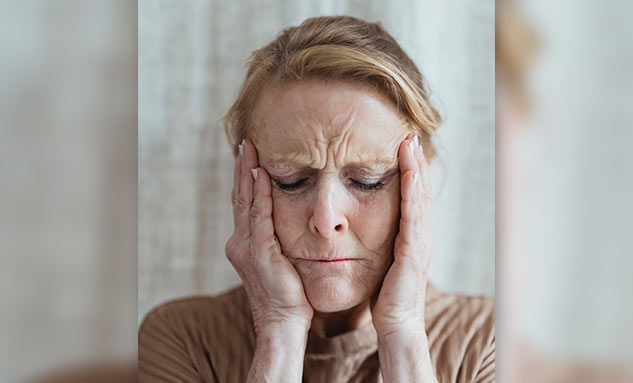 This procedure activates the collagen present inside the skin to charge up and nourish the skin without any external support. There are 49 needles that are present in that device which targets these collagens and reduces the injuries and damage that has occurred in the skin. It is really helpful for middle aged people who have dryness or wrinkles on their skin more than usual. Earlier microneedling was used alone which was not very effective and took a huge cost for treatment, this radiotherapy method also costs a good amount but is more effective and efficient.
What Does Infini Radiofrequency microneedling treat?
It is useful in treating many skin problems that people face in their normal life and because of aging. Here are few skin problems that can be treated by this method-
Sagging skin
Age spots
Acne scarring- moderate and severe
Fine lines and wrinkles
Uneven skin tone
This treatment is only recommended to people over the age of 22 years because of radio waves and intensity of frequency.
Also Read- Hair Smoothening Vs. Hair Rebonding: What Is The Difference?
What is the Benefit of Radio frequency Microneedling?
This method is more beneficial than earlier methods because it can penetrate inside the skin without damaging the overlying epidermis. The depth of the needle can also be adjusted according to the problem person is suffering from. This is beneficial in targeting different layers of dermis which cures the exact problematic area. As a result, wound healing response can be generated more effectively by the body to heal the production of elastin and collagen for cell turnover.
Infini microneedling does not damage epidermis which also reduces the risk of hyperpigmentation. This process makes it a better choice for people having medium or dark skin tones.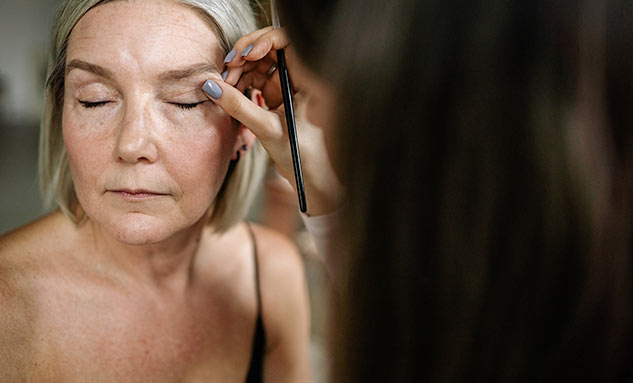 Procedure for Infini Radiology Microneedling
Treatment is determined according to the skin problem person is suffering from. But a basic method or procedure to carry out Inifini Radiology Microneedling is as follows-
Use Infini handle held device to gently puncture the skin or create a stamp on your skin.
The gold coated microneedles give out radio frequencies to the dermis layer of the skin
You can feel a light prick on the skin when the device needles enter your skin
Then the radiofrequency energy heats the deep layers of the skin and stimulates production of collagen in the skin and tissues
The energy produced by the microneedling device needs to be very precise and accurate to treat the right wrinkles, lines or acnes present inside in the skin.
This procedure takes around 45 minutes to 1 hour for completion.
You may notice redness and discolouration of skin after the procedure because of the needles and treatment. You skin becomes a little rough for the meanwhile and some people experience minimal bleeding during this treatment which heals over time.
The Infini Radiology microneedling sessions are needed to be done almost 4-6 weeks apart according to your doctor.
Also Read- 5 Things To Know About Zydus Cadila's COVID Shot For Above 12 Year Olds

Risk Factors for Infini Radiology Microneedling Treatment
People who are suffering from the following problems are more likely to get this radio microneedling treatment. Majority of people prefer this treatment for darker skin tones because it reduces the risk of pigmentation. People with certain diseases and medical conditions should avoid getting this treatment to avoid health complications. These conditions are-
Those who have poor healing skin wounds
People with severe skin infection
Those who recently went through radiation therapy
Pregnant ladies or lactating women
Those have compromised immune system
People having history of keloid scars
Those who have taken accutane within past 12 months
Read More Articles on Miscellaneous
Picture Credits- Pexels.com, Shutterstock.com