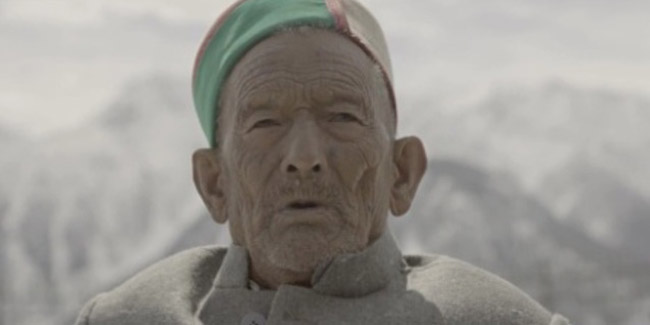 India's first voter, Shyam Saran Negi, has a lot for us to learn from. Discover the secret of his active life at 97 and all the lessons that we can learn from him.
An ardent believer in the democracy of the country, this 97-year-old man of Chini village in Kinnaur district is all set to vote the 28th time in the elections on Thursday. His devotion to the political system and the constitution comes as an inspiration to a majority of the country's citizens who find the thrill of standing outside polling booths for electing men in khadi a rather trivia of sorts.
What is keeping him So Full of Life at 97?
Walking all the way to the polling booth each time there is an election. For all of us who would rather take a holiday than vote for the motherland's betterment, Negi should be considered no less than a divine guidance. Despite his loss of hearing and a gradually deteriorating health, he makes sure that he does not take the car to the polling booth. Mind you, the polling booth is not around the corner or in the neighbourhood, it takes him good one kilometer to get there and stand in a queue for hours to finally get the ink on his fingernail:a proud moment as he would say.
It is his childlike enthusiasm for polls that brings him to the polling booth each election. And, it is perhaps this enthusiasm of his to walk and keep the chin up with a positive attitude that has made his 97th birthday a reality.
Lessons to be Learnt

Walk and you Shall Live Longer
It comes as no surprise that a positive attitude is all you need to keep your goals in tune with reality and fate's discourse. If Negi can walk up to the polling booth at the age of 97 and for all these years, even you can make changes in your life for the better. Moreover, experts have said that physical or manual activities have a lot of favourable implications for the health as well as life expectancy of a person. In fact, an NIH study had found that physical activity like walking is associated with longer life expectancy eve when the rest of the day is spent with relatively low levels of activity.
Welcome Positivity
Dr. David Conn, Vice President of Education and Chief of Psychiatry at Baycrest had once found in his study that having a positive attitude can add 7.5 years to one's life. Although, his study focussed mainly on positive attitude about ageing in specific, it clearly showed that if one is an optimist, he/she may have fewer diseases and better prognosis for existing diseases.
Style your Life
There is a reason why doctors and health experts recommend lifestyle changes to every second person who visits them. They really do help greatly in reducing the impact of diseases and other stresses in life. Matter of factly, a Swedish research showed that life expectancy was more affected by lifestyle changes than even genetics.
Imbibe these lessons from Negi's life and you will be guaranteed to live yours in bliss and peace.
Read more articles on Stress Management.