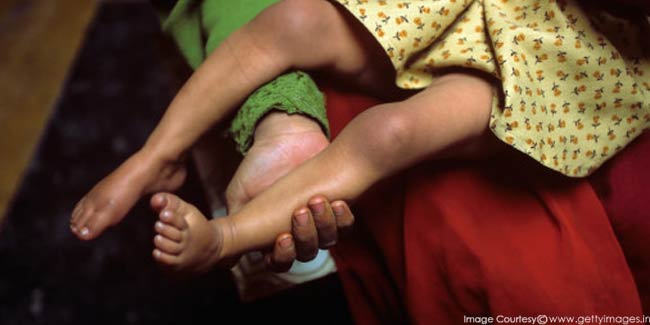 Despite being an emerging economy, India Is bad in terms of health and nutrition as compared to other countries Nepal, Bangladesh and China.
India constitutes 40 per cent of the world's malnourished population and the highest rate of underweight children due to improper implementation of government policies, suggests MG Venkatesh Mannar, president of Canada-based NGO Micronutrient Initiative. In terms of health and nutrition, the country lags behind countries like Brazil, Nepal, Bangladesh and China.

India has the highest rates of stunted growth, underweight and anaemia in children. And the most ironic part is that India has all the programs and policies required to handle the problem but then there is no proper implementation.

The lack of coordination between the state and Centre is the why the policies and programmes have failed in the country. The astonishing part is that National Family Health Survey has not been done since 2005. We still look at the old figures and we are not aware whether we have progressed or regressed, said the global health expert.

According to the co-authors of the 2013 Lancet series on Maternal and Child Undernutrition, India cuts across many ministries like the Ministry of Health, Women and Child Development, Education and Rural Development. Thus, there are no champions of this problem and also no proper accountability.

According to World's Children Report 2013 prepared by the UNICEF, India ranks 49th in the Under 5 Mortality rate whereas China, Brazil, Nepal and Bangladesh stand at 115, 107, 57 and 60 respectively. The neo-natal mortality rate 2011 of India is 32 per 1,000 live births whereas it is 10 per 1,000 live births in Brazil and 26 per 1,000 live births in Bangladesh. India's infant mortality rate has reduced from 81 per 1,000 lives to 47 per 1,000 between 1990 and 2011 whereas it has reduced from 49 to 14 per 1,000 lives in Brazil during the same period.
Read mroe Health News.