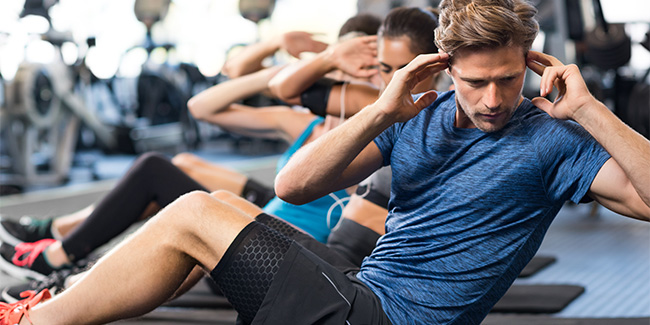 You are giving your best shot everyday to burn fat, but somewhere you lacking behind. Take that extra step with these tips to improve fitness and burn fat.
The excess fat hanging from your body could be an ugly sight, and would usually leave you with the urge to get leaner and fitter. Would you like to?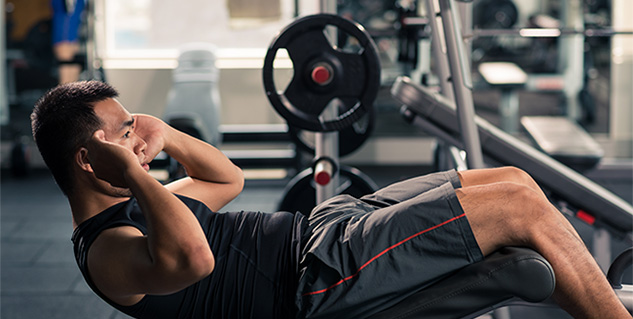 Your brutal efforts at working out six to seven times a day have gone for a waste, even though your diet seems all right and your supplements are all from the top companies. Your body fat doesn't seem to burn as much as you would like it to, but why? Maybe you are not exactly taking the right steps, and this is why we have brought to you some fat burning tips that would improve your fitness level.
High intensity intervals
This is a hybrid version of working out, means alternating a brief period of high intensity exercise with brief rest periods. Interval training is an interesting mode of training wherein you add bursts of high intensity moves into your workout that helps to boost your metabolism. In a usual jog at a 10 minute mile pace you could add a 30 second sprint every five minutes. You could also use the jumping rope for 10 to 20 seconds as fast as you can after a brief warm up. High intensity interval workouts help to burn more fat.
Cut the carbs
Brad Pitt went low carb to achieve that chiseled body in the film Fight Club, and it is a well known fact that cutting the carbs can be of good help. Reducing on carbohydrate which would mean to avoid sugar and starch will be helpful for you to burn your fat. The carbs that you may consume should come from good sources, sources such as oatmeal and vegetables. They provide what is known as good carbs.
Weight training
Weight Training is very helpful to lose fat, as weight training burns calories. Studies have also shown that unlike aerobic exercises, weight training actually increases the calories that you burn at rest for up to 39 hours after your workout. Moreover, the more muscles your body burns, the more calories you burn each day.
Eat breakfast
Breakfast is an essential meal for the day, there is no substitute to it. Breakfast basically means breaking the fast; after long hours of sleep when you awake the next morning your body craves for refueling. Food is necessary at this time and you should help your body meet its cravings. Studies have shown that eating breakfast plays a major role in successful weight loss. You should aim for a 300 to 400 calorie breakfast, like a fiber high cereal with skim milk and fruit. Eating breakfast will also help you to stay away from junk food cravings that you might get during the starting of the day.
Be in motion
People who are constantly in motion tend to burn more calories than those who do not. Just simple crossing/uncrossing of legs, stretching, pacing or walking could burn calories which mean burn more fat. So when you are on the phone you could take a walk instead of sitting, take the steps to reach your apartment instead of taking the elevator, get down one stop in advance if you are taking the public transport. These things will finally build up and give you great results.
Before you start to mourn your irreplaceable fat, do consider these above tips and try use induct them into your daily lives. You will find that you are successfully shedding the fat and getting into good shape.

Image source: Shutterstock