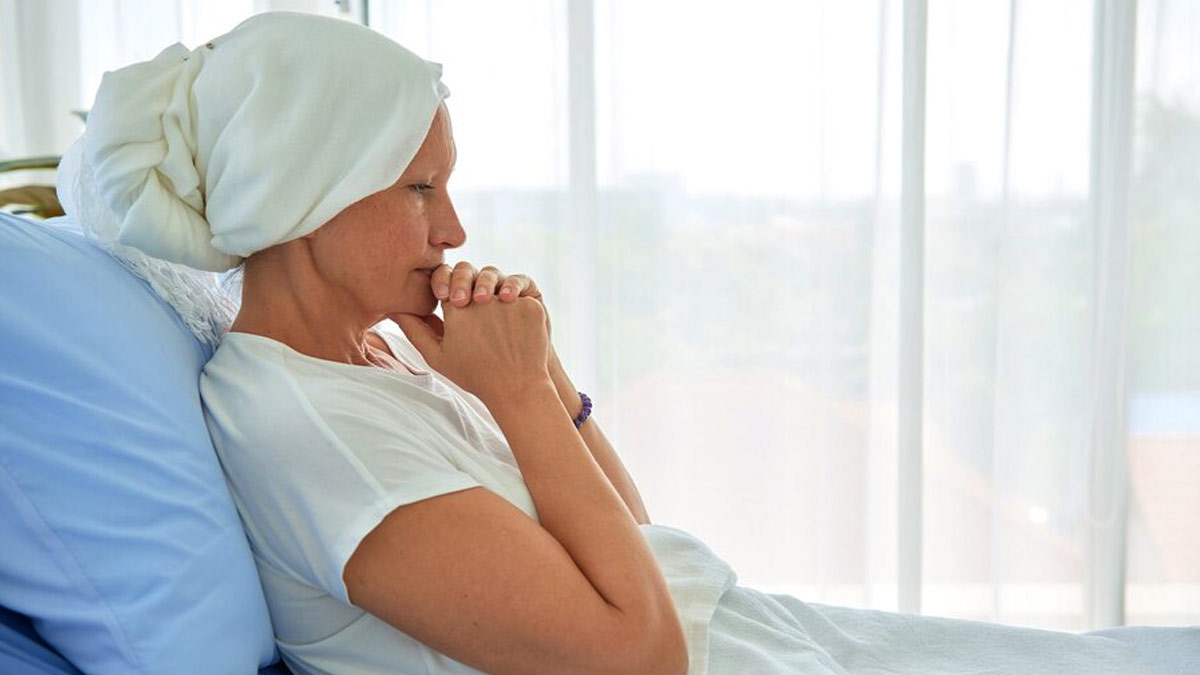 The COVID-19 pandemic changed everyone's life. Especially for cancer patients, the impact of COVID-19 was multi-factorial. Cancer patients were at a higher risk of developing severe COVID-19 infection and dying. Several studies have shown that patients with cancer are at a higher risk of death when they counter a COVID-19 infection.
Risk to Cancer patients due to COVID-19
Cancer treatments such as chemotherapy and immune suppressants taken after surgical cancer removal usually weaken the patient's immune system. This also means that any infection around may possibly affect the patient more than any healthy individual. This is why it is all the more challenging for people still undergoing chemotherapy. Child cancer patients are at maximum risk of getting affected due to the virus and its infection.
In an exclusive interaction with OnlyMyHealth editorial team, Dr Ishu Gupta – Consultant, Medical Oncology, Fortis Hospital, Noida, says that knowing that these patients are at a higher risk of severe COVID-19 infection, many patients preferred to skip their treatment and stay at home. Because of the immunosuppressive nature of cancer treatments, the patients and doctors were reluctant to undergo treatments for cancer patients with COVID-19 infection.
With the lockdown, many hospitals and doctors were unable to provide timely treatments to cancer patients. This led to poor cancer control and cancer progression in many patients. There should be a balance between the management of COVID-19 and the management of cancer.
How to protect oneself?
Some theoretical studies have also proposed that COVID-19 may accelerate cancer progression, however, these need to be validated with more comprehensive studies. When a person is aware that they have cancer, the best way to avoid the exposure of Covid-19 is by practicing the following:
1. Follow
The transmission of the virus happens from one infected person to anyone close by. This is why there are government imposed lockdowns and section 144 in restrictive areas. Therefore, follow the lockdowns, keep distance from people in general, and wash your hands regularly. Keep a pocket-size sanitiser handy.
Also read: What Is Laid-back Breastfeeding? How To Breastfeed Correctly?
2. Avoid
Avoiding outdoors entirely these days is next to impossible. However, avoiding all contact from anyone who appears to be sick is a good escape plan when a person suffers from cancer. Practice social distancing and avoid touching your face too much. Practice hygiene during all activities of daily living.
3. Managing indoors
It is important to keep your indoors clean and dust free. Wet mopping and vacuuming once in two-three days is the key to keep not just COVID-19 but other infections at bay. Use a disinfectant for all cleaning purposes.
4. Rich diet
Vitamin C, ginger, garlic, and fennel helps in strengthening the immune system of the body. Include more green leafy vegetables and seasonal fruits in your diet to keep the severity of the infection far off. Additionally, take all your existing medications on time.