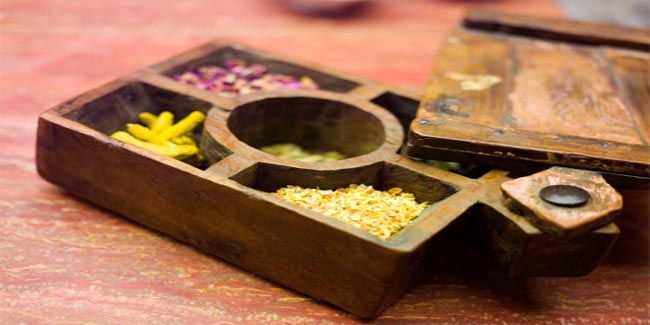 Ayurvedic treatment for hyperthyroidism aims to control its symptoms and prevent them from getting severe. Ayurveda strives to cure the root cause or pathology of hyperthyroidism i.e., Grave's disease. Stress, smoking, exposure of neck to radiation, certain medications and persistent viral infections can precipitate Grave's disease.
The common symptoms presented by hyperthyroidism are:
excessive sweating
heat intolerance
increased bowel movements
tremor, nervousness
agitation
palpitation
weight loss
fatigue
decreased concentration
and irregular menstrual cycles.
Symptom-based treatment

Kamdudha Ras, Praval-Panchamrut, Praval-Bhasma, Chandrakala-Ras and Sutshekhar-Ras are administered to relieve excessive sweating and heat intolerance.
Kutaj-Parpati, Panchamrut-Parpati and Bilva-Avelaha are used to ease increased bowel movements caused by hyperthyroidism.
Fatigue can be cured with Makardhwaj, Suvarna-Malini-Vasant, Kharjur-Manth, Drakshasav and Lohasav.
Yograj-Guggulu, Boladi-Vati, Kumaryasav and Gandharva-Haritaki are used to normalise irregular menstrual cycles and their flow.
Nervousness, tremor and agitation are corrected with the help of using Brahmi, Jatamansi, Shankhpushpi, Sarpagandha, Saraswatarishta and Dashmoolarishta.
Ayurvedic Medicines for Grave's disease

Medicines used to treat Grave's Disease or inflammation of the Thyroid Gland— Arogya-Vardhini, Panch-Tikta-Ghrut-Guggulu, Triphala-Guggulu, Punarnavadi-Guggulu, Maha-Manjishthadi-Qadha, Amalaki (Emblica officinalis), Haritaki (Terminalia chebula), Behada (Terminalia bellerica), Kanchnaar (Bauhinia variegata), Saariva (Hemidesmus indicus), Usheer (Vetiveria zizanioidis), Chandan (Santalum album), Nimba (Azadirachta indica), Guduchi (Tinospora cordifolia) and Gokshur (Tribulus terrestris).

Additional Medicines— For early recovery, additional medicines are added to the already prescribed doses to treat hyperthyroidism. Additional medicines include Suvarna-Sutshekhar-Ras, Suvarna-Sameerpannag and Abhrak-Bhasma.
Since Grave's disease is an autoimmune disorder, medications, such as Ashwagandha (Withania somnifera), Shatavari (Asparagus racemosus), Tulsi (Ocimum sanctum), Bala (Sida cordifolia) and Naagbala (Grewia hirsuta) are given to improve one's immunity.
Ayurvedic Medicines for Hyperthyroidism
Shankhapushpi
Azadirachta indica
Momordica charantia
Ocimum sanctum
Piper betel
Trigonella foenum graecum
Moringa oleifera
Allium sativum
Nelumbo nucifera
Aloe vera
Aegle marmelos
Lifestyle changes

Have lots of cruciferous vegetables, such as cabbages, kale, mustard greens and Brussels sprouts to lower the chances of hyperthyroidism. These veggies can reduce the over activity of the thyroid gland .
Fruits, such as pears and peaches can prevent the worsening of hyperthyroidism.
Alcohol, caffeine and nicotine aggravate a patient's condition with hyperthyroidism, thus should be avoided.
Progression of this ailment can be mitigated with a well-balanced diet. Take foods rich in iodine along with protein supplements.
(Images:Getty)
Read more articles on Hyperthyroidism.