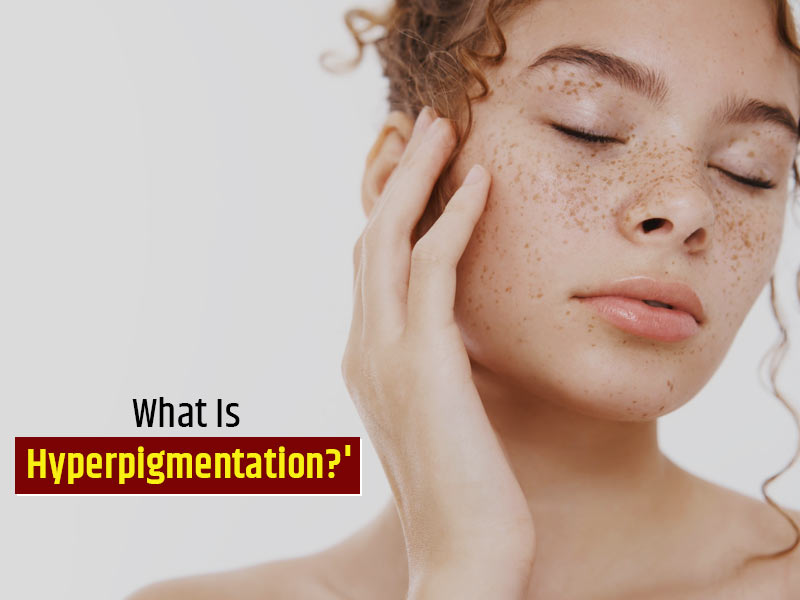 Many times, dark patches appear on the skin. It might cover some part of the face or be visible across the body. This phenomenon is called hyperpigmentation. Melanin is the skin pigment that provides colour to your skin. As the name might suggest, hyperpigmentation happens in times of excess melanin production. So, is it a serious medical condition? What causes hyperpigmentation? What are the treatment options? And, are there any ways to prevent it? To get answers to these questions, Onlymyhealth spoke to Dr. Vinay Singh Sr. Consultant - Dermatology Paras Hospitals, Gurugram.
Hyperpigmentation: Causes, Symptoms
Dr. Singh describes hyperpigmentation as a "condition on visible skin where the color becomes dark by at least two tones, enough to be visibly disturbing." The primary symptom is the appearance of dark patches on the skin. According to a leading health website, it is not a serious condition but can reflect another medical issue. The Indian skin is prone to hyperpigmentation, Dr. Singh said. It is due to the lack of vitamins A, B12, and other vital nutrients, he added.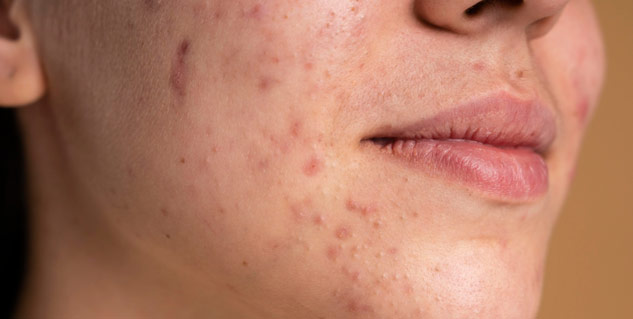 (Photo Credit: Freepik)
Following are some of the causes behind hyperpigmentation:
Hormonal Changes: Many women get hyperpigmentation during pregnancy and menopause. It is because of the hormonal changes, explained Dr. Singh.
Exposure To Sun: You know your body secretes more melanin when exposed to the sun. It is the reason you can tan. Excessive sun exposure can cause sunspots, another type of hyperpigmentation, according to a leading health website.
Inflammation: Skin trauma in the form of a wound, cut or acne causes inflammation, which, in turn, may lead to hyperpigmentation.
Other than these, some medications also have the propensity to cause hyperpigmentation, several health websites reported.
Also read: 5 Ayurvedic Remedies To Remove Skin Tan Naturally At Home
Hyperpigmentation Risk Factors
According to Dr. Singh, "hyperpigmentation is majorly a cosmetic issue. It doesn't have any risk factors." However, looking at the causes, we can deduce who are at a greater risk of hyperpigmentation than others:
Pregnant and menopausal women
Those who are excessively exposed to sunlight.
Persons who suffer from inflammation.
Those who recently suffered any cuts, wounds, or any other kind of skin-related trauma.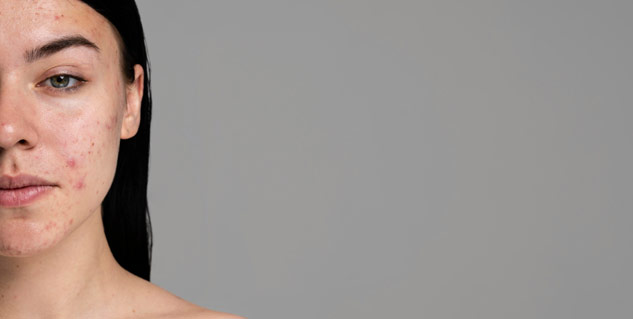 (Photo Credit: Freepik)
Hyperpigmentation: Treatment & Prevention
If you see any dark patches on your skin, you must consult a dermatologist. Hyperpigmentation is not a serious condition itself but can help to figure out if you are suffering from anything else. For excessive pigmentation, the doctor might prescribe you a topical medicine, according to a leading health website. Many over-the-counter medications might be available, but do not use them without consulting an expert.
Protect yourself from harsh sunlight exposure. Wear sunblock, a hat or a cap, and appropriate clothing to protect your skin from the harmful radiation of the sun.
Indian skin often lacks vitamins A, B12, etc, hence is susceptible to hyperpigmentation. Thus, take care of your nutrition.
Take proper diet.
Hyperpigmentation can develop due to multiple reasons. If you see the same, consult the doctor and get proper treatment. Wear sunscreen and protect your skin from harsh rays of the sun as much as possible.
(With inputs from Dr. Vinay Singh Sr. Consultant - Dermatology Paras Hospitals, Gurugram)
Photo Credit: Freepik