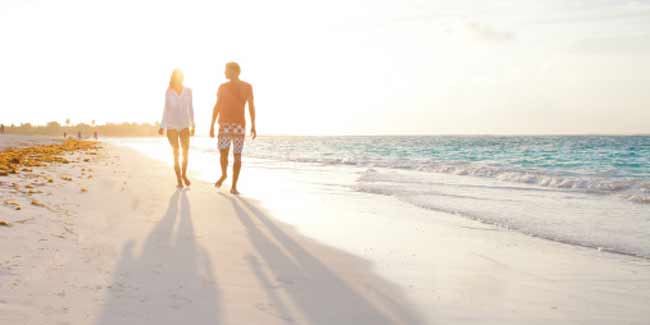 A recent study has found that walking can improve the condition of patients suffering from kidney diseases and get them off dialysis treatment.
Patients who have been experiencing troubles with the functioning of their kidneys can now breathe a sigh of relief. They can now easily get rid of dialysis and reduce the chances of a kidney transplant by simply introducing regular walking sessions to their daily regime.

In support of this theory, a study was also published in the Clinical Journal of the American Society of Nephrology.

According to the experiment done during the study, the patients who walked regularly reduced their risk of dying within the study time frame by a third and were 21 per cent less likely to need a dialysis or transplant in comparison to patients who did not walk regularly.
What Does Walking Do?
When you walk for approximately 30 minutes everyday, you put a large set of muscles into motion. This improves the condition of people with cardiovascular diseases and those suffering from chronic kidney diseases. On an average, a 30-minute walk is healthy enough for an adult to fight all the kidney related diseases and can even remove them from dialysis treatment.
How to Start Walking for your Kidneys' Health?
You just have to follow these simple steps to get started with your walking regime.
Warm Up
The body must be warmed up before you start walking. Some stretching exercises must always be done before you start with your actual exercise. You should consult your doctor for various warm up exercises which are suitable for your health. Stretching exercises do not take much of your time and are quite enjoyable too.
Start Walking
In the initial days, it wouldn't be easy for you to reach the goal. So, start slowly and keep graduating to next levels. Start with a slow walk for a less duration and gradually increase your speed as well as time in the coming days. You should aim at walking for 30 minutes at least thrice a week.
Slowing Down
One rule which you must always follow while walking is to never stop abruptly. The last five minutes should be slow and calm walking which will let you come back to the relaxed state.
Other Benefits of Walking
Apart from fighting cardiovascular diseases and kidney problems, walking has several other health benefits too like:
It improves the circulation of blood
Keeps Blood Pressure under Control
Relieves you of Stress
Your Energy Levels are Boosted up Instantly
Weight Reduction
Fights Sleeplessness
Improves Memory
Walking can improve your overall health and gives you a chance to socialize with your near and dear ones. Make it a part of your life and stay fit till you live.
Image courtesy: Getty Images
Read more on Kidney Diseases.