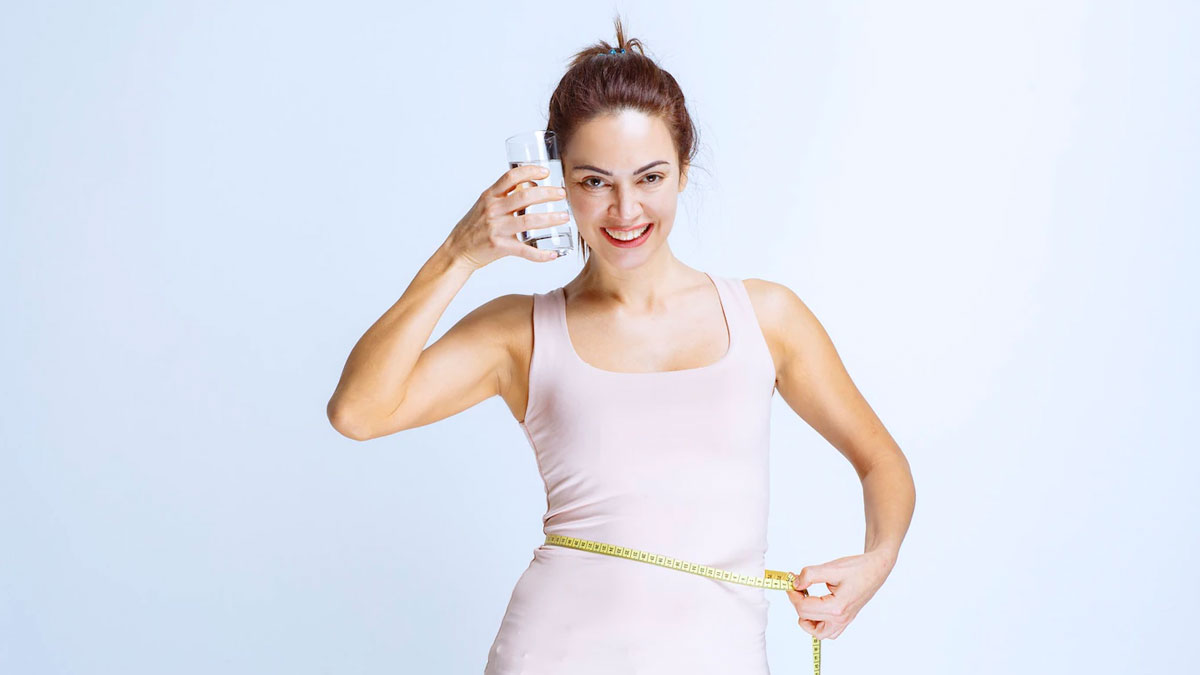 Weight loss is not easy as it is a whole process involving different steps and modifications. You have to eat healthy, give up on your favourite junk food, and consume healthy drinks that can aid weight loss. One of these is apple cider vinegar. While a lot of people drink ACV for better gut health, some believe that it also helps shed weight. As the name suggests, apple cider vinegar is made by fermenting apples, which is further converted into acetic acid through bacteria. This procedure makes apple cider vinegar rich in antioxidants, amino acids, and other nutrients.
Apple cider vinegar might help flush out toxins from the body that eventually helps in weight loss. The acetic acid of ACV is found to cut belly fat and boost metabolism which are components of healthy weight loss. In this article, we will share the benefits of ACV for weight loss and how you can consume it to get desired results.
Benefits of Apple Cider Vinegar For Weight Loss
Let us first understand the health benefits of regular consumption of apple cider vinegar for weight management.
Suppress accumulation of fat
In a study done on animals, acetic acid present in apple cider vinegar was found to prevent fat from accumulating around the body. Consuming apple cider vinegar daily, therefore, might boost metabolism and hasten weight loss.
Low in calories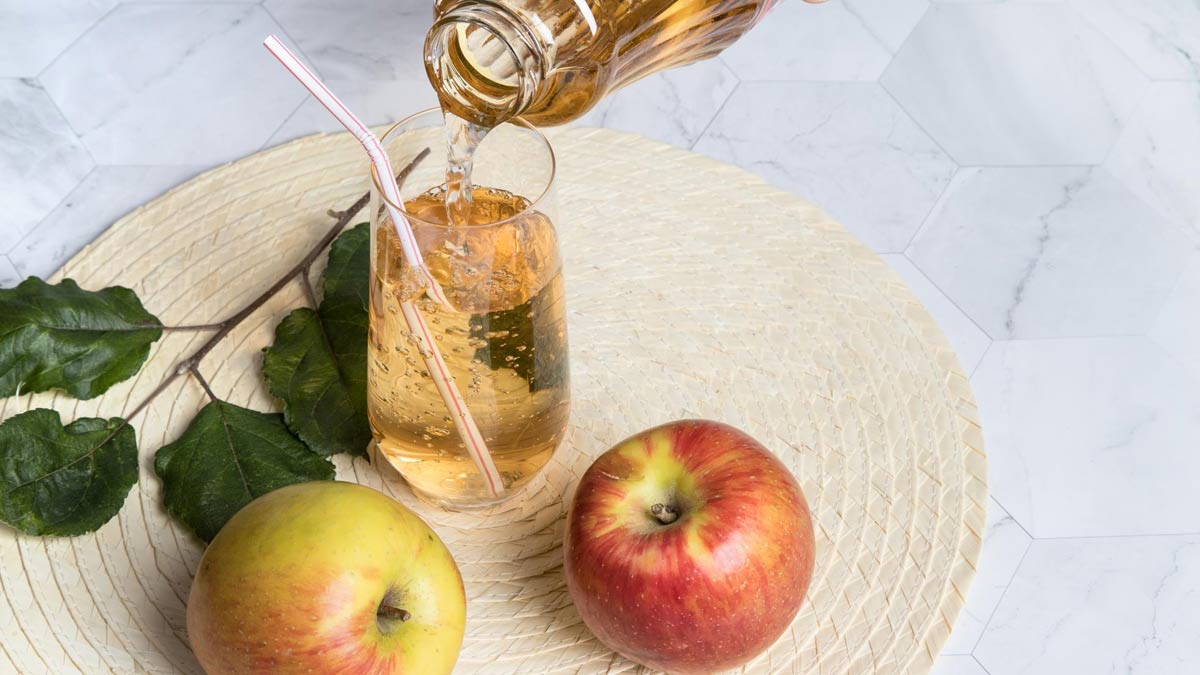 People who are following a diet and want to cut calories can consume apple cider vinegar. Since calorie monitoring is crucial for gradual and effective weight loss, you may prefer consuming low-calorie foods and beverages. Apple cider vinegar is a low-calorie substitute for juices, soft drinks and sodas. Consuming one teaspoon of ACV in lukewarm water every day on an empty stomach can help burn belly fat. You can add some rock salt and sugar substitute (like honey) in it as well.
Prevents overeating
One of the biggest factors behind weight gain is overeating, which can be controlled by eating foods that are rich in fibre as they can keep you fuller for longer. Drinking a glass of ACV water in the morning can reduce untimely cravings as well.
Ways to consume apple cider vinegar for weight loss
Here are some ways to have ACV for weight loss: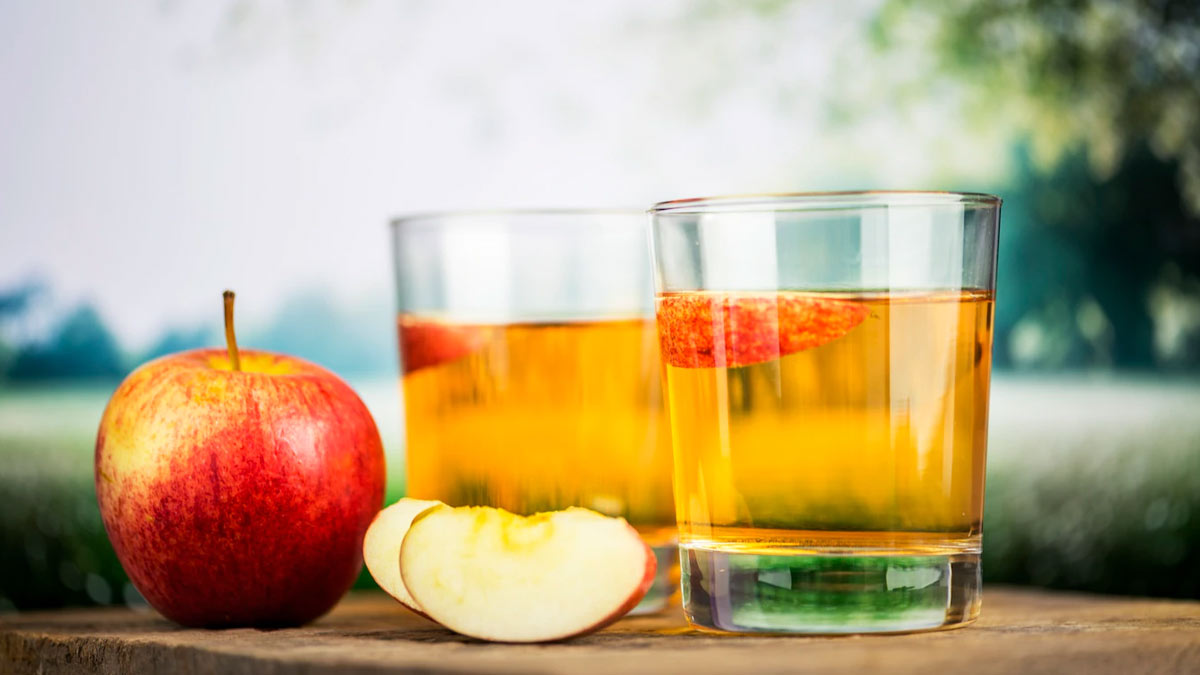 Mix one teaspoon of apple cider vinegar to one glass of water and drink it, preferably in the morning on an empty stomach.
You can use ACV in your salad dressing also. Simply mix a teaspoon of ACV with a tablespoon of olive oil and put this on your salad. ACV can give a tangy flavour to your salad bowl.
Mix a half a teaspoon of ACV with lemon juice and water. .
For best results, consume ACV on an empty stomach(if you don't have a gas issue). You can also have it before meals to reduce your food intake. Do not consume more than two teaspoons of ACV per day as this might cause throat irritation and trigger bowel irregularities.
NOTE- Consumption of ACV might trigger gastric issues in some people. If you experience the same, avoid consuming it on an empty stomach. You can consult a nutritionist for further assistance.
Image credits- freepik