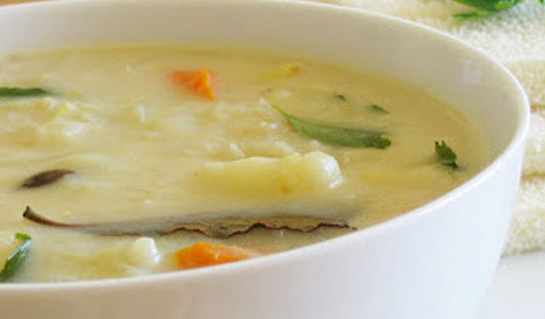 Loved the delicious potato stew from your last visit to Kerala? Learn how you can make it yourself at home.
Patato stew is an easy to make dish which tastes best with poori, roti, idiyappam or even with plain bread. The subtle flavours of this dish are tantalizingly amazing. If you haven't had a chance to try this Kerala potato stew, treat yourself with some by making it at home. Here is how you can prepare some delicious Kerala potato stew at home.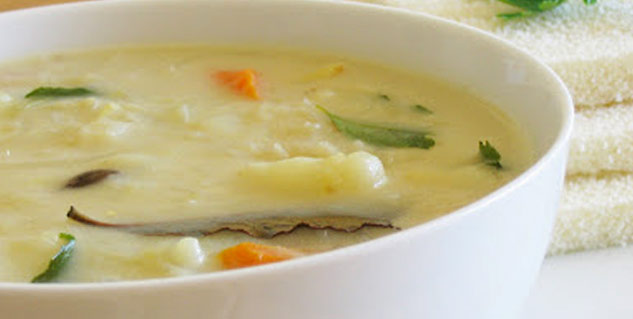 Ingredient you will need to prepare this
3 Potatoes
2 Onions
3 Green chilli
1 Carrot
10 Beans
¼ Cup green peas
1 Tablespoon chopped ginger
Few curry leaves
1 Tablespoon coconut oil
1 Table peppercorns
¼ Pepper powder
2 Cup coconut milk (thin) and 1 cup (thick)
salt to taste

Take a pan with a heavy bottom and heat it. Once the pan is hot put some oil on it. Add whole garam masalas and sauté them in oil. Add some peppercorns, slit green chillies, curry leaves and chopped ginger and sauté the all till you get nice aroma out of the masala.


Now add thinly sliced onions and sauté them in oil till they turn translucent. Once they turn translucent, add chopped potatoes, carrot, beans and peas and stir-fry in high flame for couple of minutes.


Then add thin coconut milk along with salt and cook the veggies till they are nicely tender and soft. When the veggies are cooked completely, add the thick coconut milk and mix well. When the stew starts to boil, add coconut milk along with chopped curry leaves and pepper powder and mix well.


The delicious Kerala Style Potato Stew is now ready to serve! Relish with a roti, idiyappam or appam and enjoy the dish!
Image Source: Getty