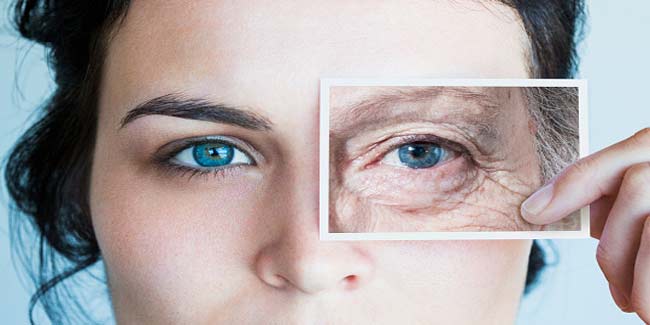 Saggy skin is one of the prominent signs of aging. Learn how you can avoid it and carry your youthful skin for several more years.
One of the most prominent reasons why we fear aging is all the changes it brings to the body, especially a saggy skin, which pulls out our pockets in an attempt to turn the clock to our years of youthful yore. A saggy skin is the byproduct of the weaknesses that crawl onto us as we age in the form of underlying muscles dying a slow death. While there are many presumptions and grandma's tips to hold the muscles from their natural departure, it is import to realise that most are mere myths.


Do not Lose Weight Too Fast
When you lose weight too soon, your skin is likely to not have enough time to adapt to the loss of elasticity that naturally exists along with a connection with the muscle. While you may be wishing for as quick a loss in weight as possible, healthy rate of weight loss i.e. somewhere between 1-2 kilograms per week is what you should aim for. If you take it slow, you would be able to lose weight while also building muscle simultaneously, thereby keeping you fit and toned.
Eat Foods Rich in Vitamins
It is recommended that you eat lots of fruits, vegetables, nuts, grains, animal proteins and vegetable oils. These are rich sources of vitamins C, E, A, B complex and K, the three important minerals copper, selenium and zinc and essential fatty acids. Some other foods in which you can find essential nutrients include broccoli, asparagus, cauliflower, spinach, garlic, leafy greens, olives, vegetable oils, flaxseed, flax and safflower oils, mackerel, sardines, salmon, lean meat, poultry , oysters and eggs.

Exercise
Exercise is what strengthens the muscles and makes them tight. Resistance training, especially along with speed lifting with the help of light weights can help gain muscle and burn lots of fat. However, remember not to experiment with heavy weights in the hope to lose more weight and faster. Also, do not try endurance exercises like stationary biking, running on the treadmill and jogging. Endurance exercises will in fact, trigger further wrinkling and sagging of skin.

Take a Full Range of Motion
When strength training, remember to move every part of your body, which if you do not, you will fail to provide enough muscle growth in the necessary areas. For example, if you are doing a half squat, you will put on muscle in the thigh but not in the knee area, thereby causing the skin around the knee area to wrinkle and sag.


Eat lots of Green Leafy Vegetables and Fruits
That we must all eat fruits and vegetables is well know, but people who are at the brink of aging must eat twice as many fruits and vegetables as any other type of food at lunch or dinner. If you do not consume enough of these, your body will instead develop inflammation and your skin will lose its elasticity.
Image Courtesy: Getty
Read more articles on Anti Ageing.