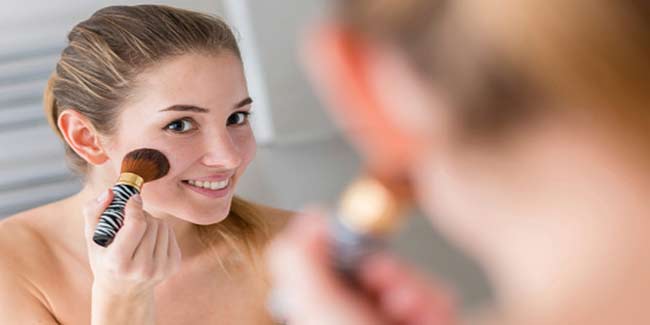 Those "shocking photos of celebrities without makeup" posts doing the rounds on internet can really be shocking for people who believe that celebrities were made perfect by God. Those unrecognizable faces without layers of makeup prove that some techniques can be super transformative. You too could arm yourself with such tricks and tips to take pounds off your face and make it look slimmer instantly.
Contour your face
Ever noticed how artists use dark shades to recede and light shades to bring features forward? You have to use this concept of art (and life) to your advantage by contouring your face. Pick a contour colour or matte bronzer one or two shades deeper than your skin tone and a highlighter that is a tad lighter than your complexion. You may choose from cream or powder textures or even a combination of the two. Regardless of the formula you use, blend it properly using a makeup brush because streaky contour makeup is a major turnoff.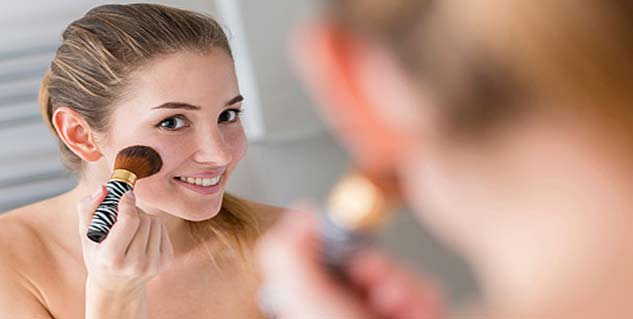 Creating the illusion
Apply your contour shade in a diagonal line from the centre of your cheek up towards the ear. Pout, like you do for selfies, to figure out the perfect placement and work the shade up your cheek. Don't forget to blend. Placing the contour shade higher will make your cheekbones look sharper. Swipe the highlighter across the tops of cheekbones to bring out the contour.
For a thinner nose and sharper jawline
Swipe a contour powder down the sides of the nose bridge to make your nose look slimmer. Stop just before the nostrils. Apply the highlighter down the bridge of your nose and blend properly to complete the effect.

To define the jawline, apply bronzer along the area and blend the shade to create a seamless contour. Forget about a double chin showing up in the photos ever again.
Highlight your eyes and eye brows
The roundness of your face gets emphasized with fuller lips but well done eyes can make the rest of your face appear smaller. So, it is a smart idea to play your eyes up with liner, shadow and mascara. You can leave your lips natural with a tinted balm or gloss.

Eyebrows, again, play an important role in defining your features. Go for a higher, more pronounced arch to balance out the roundness of your face. It stretches the appearance vertically, drawing eyes upward.
Playing with light
Highlight the centre of your face, then the space between brows, the bridge of the nose, the Cupid's bow above your upper lip, and in the centre of your chin. This will downplay the width of your face.

Don't forget to blend the contour shade upwards into your temples. Repeat around the hairline to accentuate your bone structure.

Image Source: Getty

Read more articles on Face Makeup.