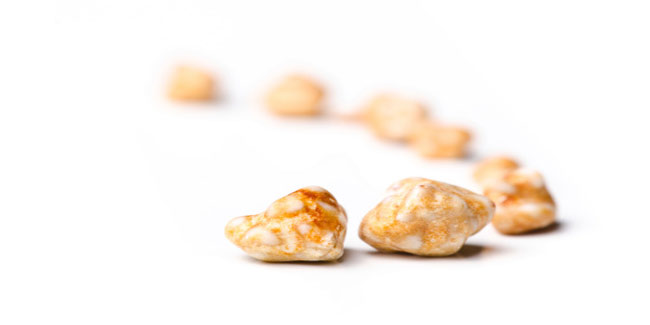 Most of the gallbladder problems involve gallstones; they are tiny accumulations of minerals that block the ducts and prevent bile from flowing. Gallstones can be painful and are more common in obese people. Sometimes, it is the gallbladder that can lead to an unwanted increase in weight because the inability of gallbladder to function properly makes it difficult for the body to absorb fat.
Obesity is one of the factors that increases the risk of stone formation. By maintaining a healthy weight, you may be able to prevent gallbladder problems including gallstones. Here is what you can do lose weight safely and lower the risk of gallstones.
Consume healthy fat

There is scientific evidence to support that consumption of monounsaturated fats (found in olive oil and canola oil) and omega-3 fatty acids (found in avocados, canola, flaxseed, and fish oil) may reduce the risk of developing gallstones.
Stay away from saturated fats

Fatty meats, butter, and other animal products, are a strict no-no. Fat content and high cholesterol up the risk of developing gallstones. However, you can opt for lean chicken instead of red meat and low-fat milk products instead of whole milk ones.
Fibre

Eat foods that are rich in fibre, such as whole-grain breads, cereals and vegetables. These will not only help you to lose weight but also lower the likelihood of developing gallstones.
Fruits and veggies

There are lots of reasons to eat these wonder foods, and here's one more: these help in preventing formation of gallstones.
Nuts

Snacking nuts keeps you full and aids in weight loss. Always keep a handful of nuts such as peanuts, almonds and walnuts with you. They may also help prevent gallstones.
Lower your sugar intake

Excess of sugar in your diet is bad; it does not only up the risk of developing gallstones but also other diseases. Stay away from sweets as much as you can and choose low-sugar alternatives.
Beware of carbohydrates

Carbohydrates convert into sugar in the body and elevate the risk of gallstones. Avoid white bread, pasta and other carbohydrate foods that can cause trouble in the gallbladder.
Say no to high cholesterol and greasy foods

Avoid eating high cholesterol and greasy foods. These can contribute to excess amounts of bile in your gallbladder which can lead to gallstones.
Exercise

Regular exercise is elementary to any weight loss plan. Dietary modifications alone cannot help you lose or maintain healthy weight. Take 10-15 minutes from your everyday schedule for exercise. The ritual will help you keep your weight down and managed, which may prevent gallstones.

Preventing gallstones is largely a matter of making lifestyle changes. Eat and maintain a healthy diet along with some form of regular physical activity to keep gallstones from forming.
Read more articles on Gallstones.