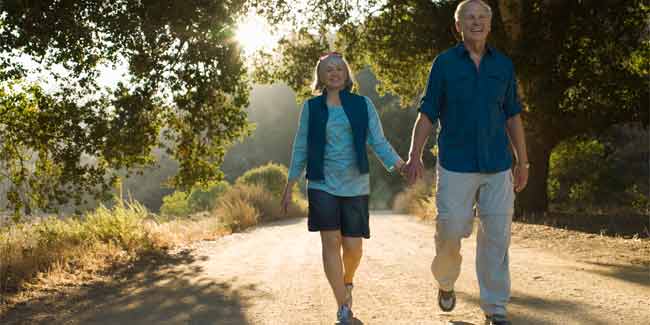 Menopause- Menopause is a difficult time for women. If you are clueless on how to help your wife through menopause then you can start by knowing the general symptoms of menopause.
Menopause can be a very trying time for a woman. Her body is once again going through enormous changes – like it did at puberty and pregnancy – and her emotions are all over the place because of the changing hormones in her body. At such a time in life, if she has an understanding and caring spouse by her side, it can not only ease the process, it can also act as a great bond that you will be able to share in the years to come.


The first thing that you can do as the spouse of a woman going through menopause is learn about what it is that she is going through medically, physically, and emotionally. Women often have both physical symptoms like hot flashes, night sweats, bloating, and emotional ones like crankiness and depression. As a spouse, what you need to realise is that there isn't really a 'cure' or a 'fix' to the problem. So, when she's complaining about feeling bloated again, don't try to tell her what to do about it. The need of the hour is to empathise.


Menopause can be a trying time for the woman going through it and her spouse. But believe us when we tell you that when you come through this time together – hand in hand – you'll find that your relationship has acquired a newer, deeper meaning and the bonds that you shared have become stronger. In order to understand what she's going through, meet her gynaecologist, speak to a therapist, or simply read about the hormonal and biochemical changes that her body is going through. Essentially, menopause is the time in a woman's life when her ovaries begin to reduce their output of oestrogen. The menstrual periods become irregular and finally stop. The sudden decrease in oestrogen is responsible for most of the symptoms of menopause.


Women may feel unattractive and unwanted, with a reduced sex drive during this time. As her spouse, being by her side, and reassuring her that she's still the woman you fell in love with can go a long way in making her feel better. So, bottom line: be there for her. You may not always be able to help or relieve her symptoms, but the support and empathy of a spouse is one of the most important things a woman needs at this stage in her life.
Read more articles on Menopause