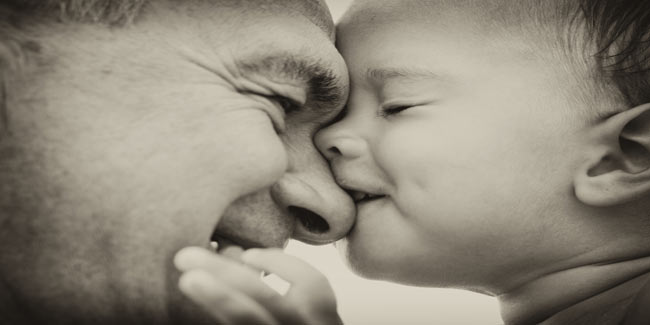 Picking the right name for your child is a daunting task. If you're trying to find a unique name for your baby, just follow these tips and make it easier.
Why giving your kid a boring name that everyone has when you can give them a truly unique and cool baby name? Selecting a unique name for your baby is a great way to help your little one stand out in a crowd, but it deciding that name can be a tough task. It is even harder when you want to name him or her something different. Choosing a unique baby name is a fine art, but you need to ensure that it is not a weird name.
While choosing a unique name, always remember that it would be a part of your child's identity. Of course you will never want your kid to feel embarrass because of their name, right? Avoid those names that sound weird or unusual, else your child may have to constantly spell it or pronounce it to make others understand. In case you are confused about how to decide a name for your baby boy or baby girl that is cool yet different, check out these tips. These tips will help you in finding a unique name that is not totally off the wall.

Here are some of the great ideas for finding a baby name that is unique, yet not unusual.




Combine Parts of Names
The best way to finalize a unique name for the little one is to create it on your own. If you and your partner are finding it difficult to put a tick on a name, then why not create a new one, which sounds cool and exclusive. The simplest way is to combine your name with your spouse's name and make a new one. This will help you create a name which is familiar, but different.

Choose a Classic Name
What's old is new for today! Old-fashioned names sound unique and have a touch of tradition. They are meaningful and can elevate the personality of your baby. What you can do is to choose list of baby names that were popular in 1800's.

Search Out Lists
If you are referring a book to name your kid then avoid baby names that are in the list of top 100. These may be the most popular names but also common. You may find some great unique name ideas at the end of the lists. So, it is wise to start from the last name given in the list.




Repurpose a Last Name
Have you ever thought to rearrange your last name to create a unique name for your baby? If no, give it a try now. Last names can make perfect and unique first names. By this way you can make others looking at the name in a fresh way. You may add a new name as their last name, but just make sure that whatever you choose fits with baby's first name.
Use Name of a Special Place
You may name your kid after a special city or place, which is associated with you and your partner's memory. The place could be where you were engaged or got married. You may use it to create a unique baby name and to keep that memory fresh. All you need to do is to consider which town or city would be the best one to create a unique and special name for the little one.

Gifting a unique name for your baby is the perfect present for a new born.

Read more articles on Baby Names.