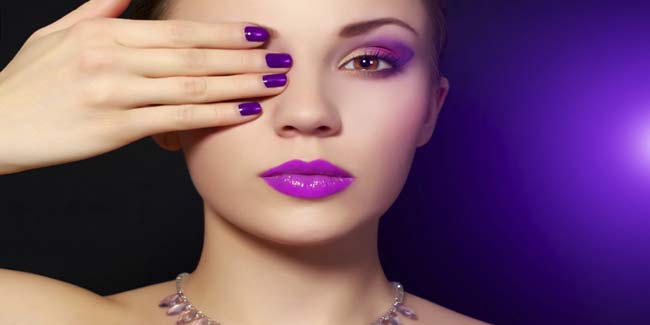 By using our clever make-up techniques for small eyes, you can create an illusion of having bigger eyes. Find out how.
Do not be intimidated if you have small eyes; not everyone has large eyes. If you are looking for make-up techniques for your small eyes that will make them stand out beautifully, find our top make-up tips.


The best part, this make-up can be done at home and you do not need to take a step out of home. Big, beautiful, luminescent eyes at home- let's do this!

Groom Your Eyebrows
Nothing is more unflattering than untidy eyebrows. Keep your brows in shape all the time even if it takes frequent trips to the salon. To decide on the shape, follow the natural shape of your eye; they will guide you correct.

Go Pale
Not many women know that pale eye-shadows can enhance the shape and size of your eyes. The secret is to apply a little pale eye-shadow along the lid of your eye. The colour can be any-choose your favourite, just make sure it is pale.

Use Light Colours
Light eye shadow colours brighten the eyes and make you appear more awake. This make-up trick works exceptionally well when you are getting ready in morning (when actually you are very tired). It is a secret weapon for the boring board-room meetings where your eyes will look super awake and alert even when you are mentally floating in the la-la land.

Darken the Outer Corners of Eyes
When you want your eyes to stand out, like for a date, colour the outer corners of your eyes with dark eye-shadow. Just a swipe of colour will draw your eyes out.

Apply dark brown or grey eye-shadow around the outer corners of your eyes, creating a "V" shape (just turn the "V" shape on its side with the sharp part pointing out from the eye), slightly stretch/blend the pointy part of the "V" further than the natural outer corner of your eye using a blending brush; it will instantly make your eyes stand out and look bigger!

Remember the Light Colour Formula
Use light colours of eye-shadow under your brow bone which will make your eyes look way bigger than they actually are. Trust us, once you try this, you will be obsessed with this technique. Sshhh! Nobody will know you have small eyes.

Use Eyeliner Smartly
An eye liner can do wonders in making your eyes look bigger. Choose your favourite- liquid or pencil eyeliner- black, dark brown or dark blue – and line your upper lash line with it, making the line thicker as you move away from your nose. The trick to bigger and sexier eyes is to extend the line further than the natural corners of your eyes.

Curl Your Lashes
Curled eye lashes instantly open up your eyes. First curl your eyelashes at the lash line, closer to the roots. Swipe the mascara wand again from middle of your eyelashes for the beautiful, natural, fuller curve.

Whiten the Water Line
Applying white or light pale pink eye pencil on your water line is a quick and effective way to create an illusion of bigger eyes. Plus, the doll-like look never fails.

Puffy or swollen eyes make our eyes look smaller. Sleep enough, and wash your face with cold water often to reduce the swollen skin around your eyes. Rest, our aforementioned make-up tricks for small eyes can look after.
Read more articles on Eye Make-up.