Common foundation mistakes: What a woman desires from her life? Everyone wants to age gracefully and also look young. At least, you do not wish to look older just because of inappropriate makeup. Do you know that ladies still make blunders with their makeup? And what happens in the end? It makes them look older. What is an essential part of your makeup? It's the foundation, which sets the tone of your overall look and is one of the vital elements of makeup. In an attempt to hide blemishes and fine lines on the skin, ladies commit a fundamental mistake, and that is, stacking up on more foundation. What is the other error? Another common blunder is using a foundation that does not match your skin type. Are you looking for a respite from foundation mistakes? Then first, you need to look at what a foundation is made of.
Look toward what your base (foundation) is made of: Elements in your foundation are supposed to make you look beautiful and suit your skin without side-effects. However, do you know that some foundation products contain components that can prematurely age your skin?
Powders: Do you know that maximum powders dry out the skin? Yes, it's true as the powder used in foundation makes lose moisture for the rest of the day. Do you know it can turn your healthy, skin, unhealthy overtime? Wrinkles and fine lines resemble more significantly on dry skin. So, pick the mineral-based foundation (powders), as they help blur fine lines and absorb only the surface oils.
Parabens: What are parabens? These are the inexpensive preservatives which are usually used in make-up products. Researches recommend that methylparaben may respond negatively with UVB rays to expedite the ageing process and create immutable destruction to the DNA.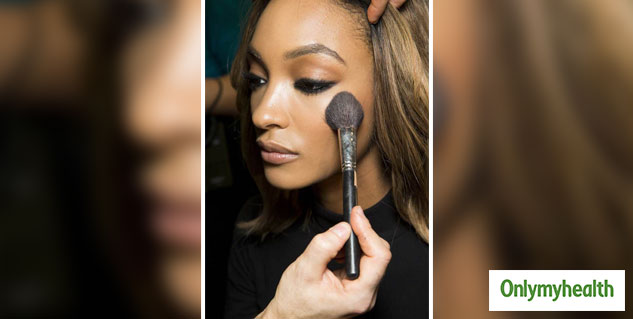 Pancake bases: Pancake bases can give you a dull look and smoothly go down into fine lines. Although pancake foundations include concentrated pigments, hence, you should make sure not to get one.
Whiskey/Alcohol: Alcohol-based bases/foundations can make your skin look older and leave it dry to save your skin from draining oil.
What are the principles of applying foundation (on your face)?
Do's of makeup foundation: How to do a full face of makeup?
Don't overdo and hence you should apply foundation only when you need.
To spread and apply the foundation smoothly, use a soft foundation brush.
One should use a foundation shade that suits/befits your skin tone perfectly.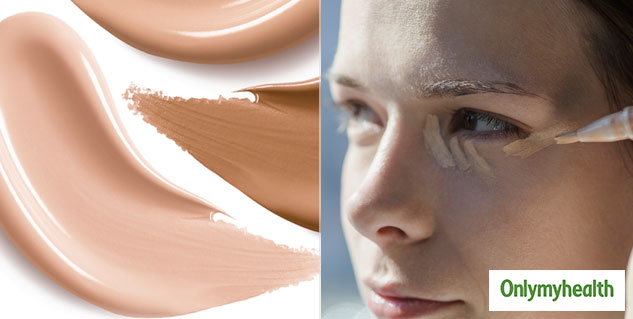 Don'ts of makeup foundation: Makeup do's and don'ts for beginners
Never apply too much foundation, as at once, it can wreck your appearance.
Keep in mind! One should never apply foundation using your hands.
Never go for shades that may not suit you (or look odd on you).
Also Read: 6 Makeup Mistakes That Make You look Older
Beauty Tip of the day: Follow these do's and avoid these don'ts. Do you know that following the above tips can get you the classic look with a foundation? Yes, it's time to look timeless and get the ideal foundation for yourself.
Read more articles on Fashion and Beauty