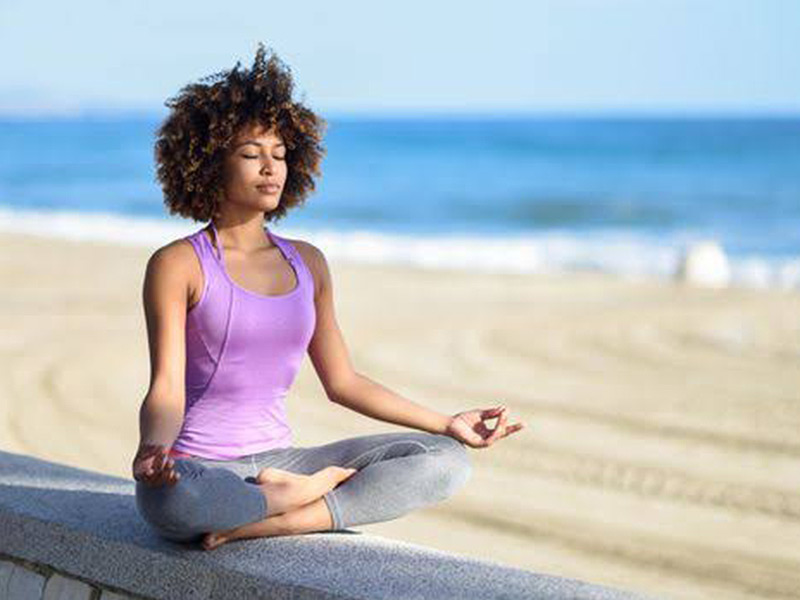 We are aware that the world is dealing with the perils of a global pandemic. In these testing times, staying positive, keeping one's hopes high, and achieving a sense of balance can seem like a daunting task. No matter how much one tries, it seems impossible to escape the effects of global suffering. Some form of negativity, frustration, agitation and a sense of helplessness can creep in from unknown avenues to disrupt one's calm and well-being. Hence, it is imperative to prepare oneself. Read on to find out simple, easy, and effective ways to ensure that you stay positive and balance your mental and physical wellness.
There's never a war that one cannot win with proper preparation and planning. When the negativity and energy-draining elements are on the rise near you, you must prepare for the fight, for that is the only way to emerge victoriously. With a series of steps and small changes in your life, you can prepare your body and mind, the most powerful tool for this war. If you feel you're ready to take your mind, body, and soul alignment to the next level, water fasting for twenty-four hours, once every ten days, is a beautiful method to incorporate into your life. The process also balances your energies and boosts your positivity as well. Onlymyhealth editorial team spoke to by Pritika Singh, CEO, Prayag Hospital, about the important steps to achieve mental sanity holistically.
4-Step guide to achieve mental sanity holistically
The body heals, repairs, and grows when we sleep, it is a simple scientific conclusion that we have heard multiple times but still do not follow. Many individuals and especially the young generations, have developed a habit of sleeping and waking up late. While this might seem harmless, but it takes a toll on your body and mind. When you do not take a good seven to eight hours of sleep, you disrupt your bodily functions and jeopardise them. Your body does not get enough time to heal. One can easily confirm this from the body pain and frustration they feel after an improper sleep. According to Pritika Singh, here are the 4 main steps to achieve mental sanity holistically:
1. Meditation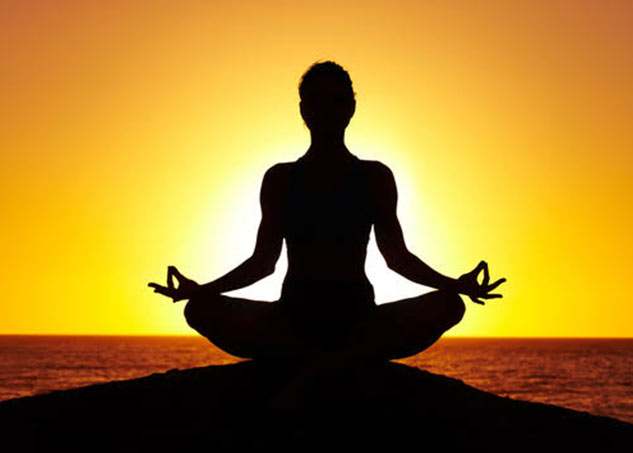 The first and the most important starting point is meditation. While the world is waking up to the importance of meditation, many still shy away from trying something new. Now is your time to break those barriers and taste the elixir of meditation.
One must meditate for 15 to 20 minutes every day, and they will start noticing the positive effects almost immediately.
One can feel the magic of meditation within no time.
If you're a seasoned meditator, you can introduce your friends and family members to the phenomenon through video call.
2. Exercise
Exercise will also help everyone come together and gel up when everyone is leading an isolated life. If you are a novice and have never tried meditation, the trick is plain and simple. Breath in for five seconds, hold your breath, and then release for five seconds that's it. This simple breathing technique is how you can start practising meditation. It's as simple as that. Once you start practising meditation and witness the benefits, there's no going back. The next aspect that we must focus on is our physical wellness. After all, we are trying to achieve a balance of the two, right!
Exercising to keep your body fit and active is crucial during these testing times.
Many people have come up with an excuse that they cannot exercise in the house, but that is just a limiting thought that you must break free.
One can practice some forms of yoga, Surya Namaskar, stretching, and other forms of bodyweight exercises to keep themselves fit.
If you have a private garden or a private terrace, try and hit ten thousand steps every day.
If you cannot do anything else, do this, and you'll feel the difference.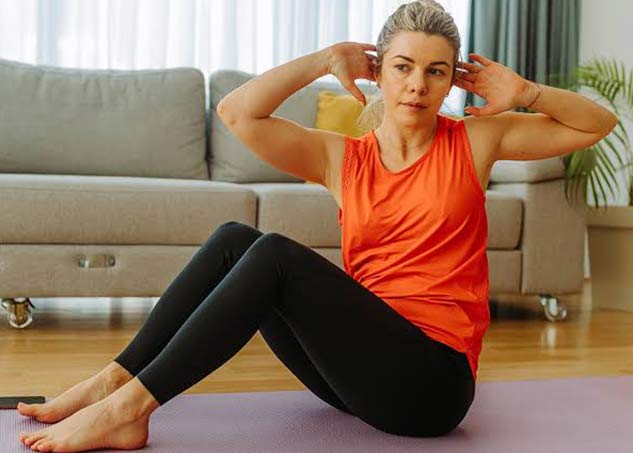 3. Chanting
Introducing some element of spirituality in your life can also work wonders for overall wellness, both physical and mental. The simplest way of doing so is by offering water to the sun. Sadly, as we embrace modernity, we're leaving the simplicity of ancient rituals behind. However, returning to the roots can do the trick at times. The simple act of offering water to the rising sun and chanting the Surya mantra can rejuvenate and align our energies and the sense of gratitude to the all-powerful sun. Here's the mantra:
Om Japa Kusuma Sankaasham
Kaashya Peyam Mahaa Dyutim |
Tamorim Sarva Papaghnam
Pranathosmi Divakaram ||
Chanting this simple mantra eliminates negativity from the mind, body, soul, surroundings, and environment.
It is a powerful mantra, and chanting the same while offering water to the rising sun multiplies its effect.
Apart from this, one can also introduce spirituality in their lives through self-help books and motivational documentaries.
4. Healthy diet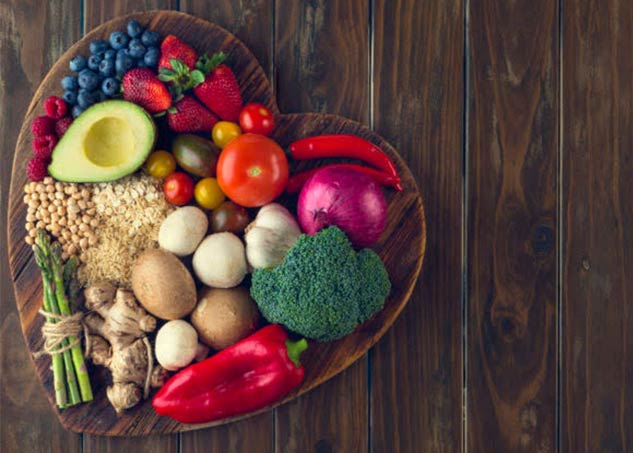 Once you begin with efforts to get your mental and physical health on track, taking care of your diet comes across as the next crucial step. What you eat is what you become and those who practice the theory swear upon it. No matter how dedicated you are towards chanting the mantras and completing ten thousand steps every day, it won't make any difference if you do not eat well.
If you do all the exercise in the world but eat junk and unhealthy food, you'll never reap the benefits of exercising.
A proper diet is the pillar of your overall fitness journey.
Make sure to eat clean and healthy food. Take a balanced diet.
Eat all three meals, breakfast, lunch, and dinner and following a simple and sattvic diet to reap the maximum benefits of exercising and meditation.
When times get tough, losing hope and slipping into despair is what people most often do, but that has rarely helped anyone overcome the situation. The better way might demand some effort, but it gives a better chance to win against the test of time. Taking care of one's mental, physical, and overall well-being is the best we can do, and the pointers covered in this article will help you do exactly that.
Read more articles on Miscellaneous