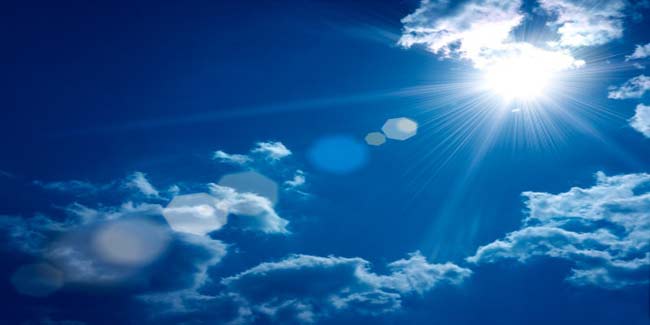 There are many things that you can do to get rid of the unsightly tan lines on the arms, legs, feet and chest. Learn how to remove sun tan from hands.
Tanning has always been a big problem for sensitive skin. Your hands may get tanned when they get exposed to UV rays constantly or due to the exposure of polluted environment. If your face is fair and hands that are dark, it is an embarrassing situation. So, how to remove tan from hands?
There are many things that you can do to get rid of the unsightly tan lines on the arms, legs, feet and chest. You have an option to choose from natural remedies and skin care products that fade the darkened skin in a matter of days.
How to Remove Tan



Below are some of the natural remedies that will help you get rid of sun tan from hands, without spending a fortune.

Baking Soda Paste – Mix baking soda and water into a paste and use it to scrub the tanned area. Do it every alternate day for 2 weeks to see a noticeable change.

Vinegar and Water – Mix equal parts of vinegar and water. Soak your hands in the solution for about 5 minutes. Wash it off with cold water and notice the change.

Honey and Lemon – Combine a teaspoon of honey and lemon juice. Apply the anti-tan mixture on tanned hands and rinse it with cold water after 10 minutes.

Lemon, Rose Water and Cucumber – A mixture of lemon juice, rose water and cucumber juice is very effective to fade suntan. Lemon juice containing citric acid helps fad the tan while cucumber and rose water act as cooling agents.

Lemon Juice – Lemon juice can be applied directly on the tanned hands with a washcloth. Let your skin soak lemon juice for 15 to 20 minutes, before you rinse hands with cold water.
Lemon, Yoghurt and Gram Flour – Make a paste of lemon, yoghurt and gram flour. Apply the paste gently on tanned areas and rinse it with warm water after 5 minutes. It will also remove dark dead skin.

Oats and Buttermilk – Combine crushed oats and buttermilk. Rub it on the affected area. Oats help in exfoliating the skin, whereas butter milk soothes it.

Almond Paste – Soak a few almonds overnight and grind them the next morning. Mix equal quantity of milk cream to the paste and apply it on the affected area to make the skin fair.

White Gourd and Multani Mitti – Combine mashed white gourd and multani mitti. Apply the paste on the tanned hands. Let the paste dry before rinsing it with cold water.

Curd and Lemon Juice – Add equal amounts of curd and lemon juice to a teaspoon of multani mitti. Apply the paste gently over your hands. Leave anti-tan mixture for 15 minutes and wash off with cold water.
Above mentioned remedies are the answer to your question - how to remove sun tan from hands. You don't have to be bothered or see a doctor, just have to pick a few things from your kitchen's shelf to get rid of the embarrassing sun tan.

There is a minimal chance of any side-effects as the natural remedies do not contain any harsh ingredients. However, homemade solution can take longer to lighten tan but makes your skin brighter over time. If you are looking for remedies that work faster, you can use department store or drug store creams with more-potent ingredients. But, they do carry risks such as skin dryness and irritation. So, be careful when using methods to fade a tan as they can be irritating to sensitive skin.
Tips to Prevent Tanning of Hands



Besides getting acquainted with how to remove sun tan, you need to take precautions to negate the effects of sun exposure. The reason behind sun tanning is the increase in melanin (a pigment) production in response to UV radiation in sunlight or tanning beds. If you want to walk out in the sun reassured about not being exposed to the risk of getting a tan, exercise caution.
If your work involves being in the sun for long, you must pay heed to the following things.

Avoid sun during the peak hours: Exposure in the sun, especially during the peak sun damage hours (10:00 am to 4:00 pm) is a no-no. If you have to go out, make sure to cover yourself and apply sunscreen before stepping outdoors.
Use sunscreen with high SPF: An essential to prevent sun-damage, a sunscreen with high SPF increases skin's intensity to shield you against sun's harmful radiations. Use about 45-50 SPF sunscreen. This will also fight with UV rays.
Cover yourself: Whenever you expose your body in sun cover your body to prevent it from sun tanning. Put on sun sleeves when going out to prevent hands from damaging sun ray.
Wash your hand several times in a day.
The Bottom Line

There is no way you can fade the skin cells that have tanned, all you can do is encourage the renewal of surface of your skin and untanned skin cells beneath are brought up. Most of the homemade solutions to remove sun tan need at least a week's time to show their effect. You can also use fairness creams and other topical treatments for remove sun tan, just be careful with them as they can turn out to be harmful.
Read more articles on Tanning.