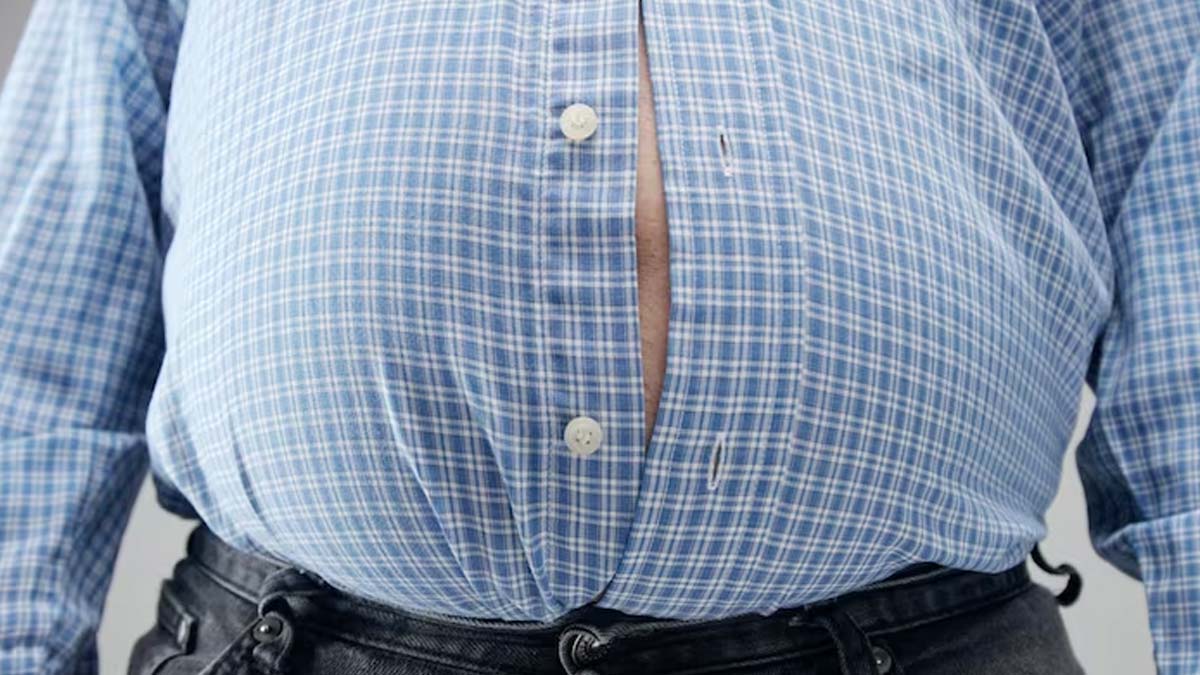 Obesity can be defined as excessive fat accumulation that impairs health. It's a disease process that is reaching epidemic proportions in India too. More so, its increasing prevalence in childhood and adolescence is alarming. Obesity is, therefore, neither just an aesthetic consideration nor simply a risk factor. It is a disease state in its own right, states Dr M. Manisegaran, Consultant Surgical Gastroenterologist-Minimal Access Surgery, Bariatric, Metabolic and Robotic Surgery, Yashoda Hospitals, Hyderabad. The risk of developing obesity-related comorbidities rises exponentially with increasing body mass index (BMI) over 30/Kg m2. Once BMI exceeds 40 Kg/m2 (Morbid obesity), life expectancy drops significantly.
Obesity is more than just an aesthetic problem. It's a health issue that raises the chance of conditions like heart disease, diabetes, high blood pressure, and several malignancies, states Dr Manisegaran. Obesity progressively increases and/or exacerbates a variety of comorbidities such as type-2 diabetes mellitus (DM), hypertension, dyslipidemia, coronary heart disease, liver dysfunction, respiratory and musculoskeletal disorders, subfertility, psychosocial problems and certain types of cancers.
Also Read: How Obesity Can Be Harmful To A Child's Brain Development
Obesity & Diabetes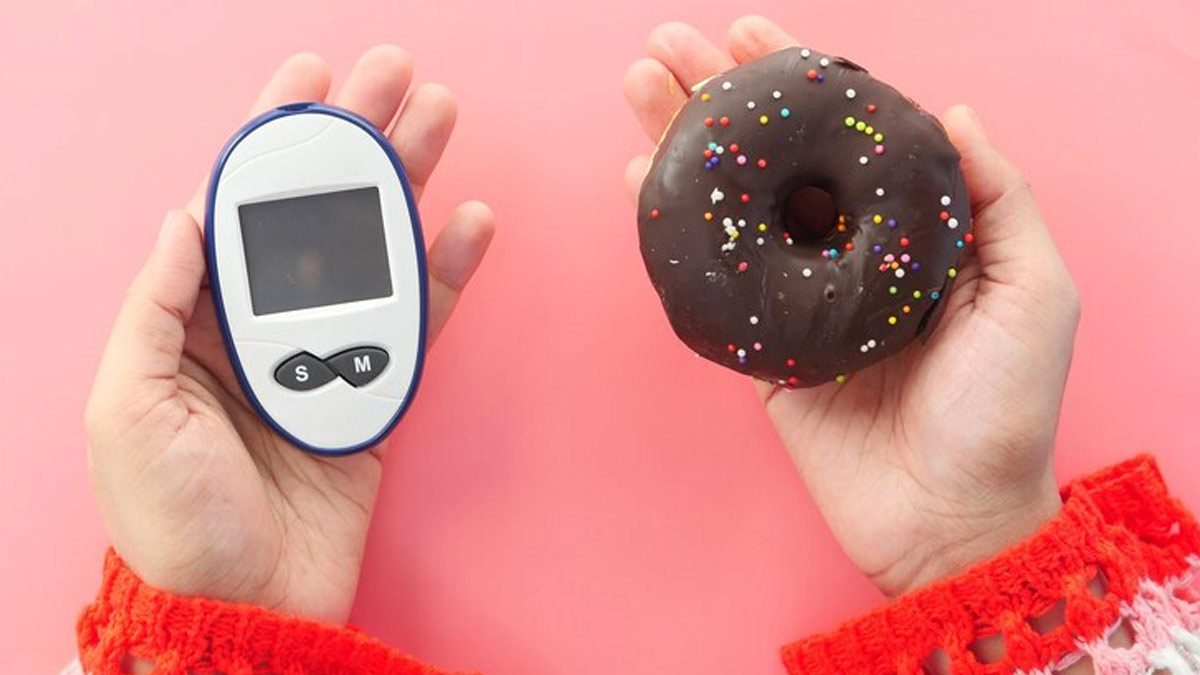 Type-2 diabetes accounts for 90% of adult-onset diabetes and is strongly associated with overweight and obesity. As a result, the word "diabesity" has been coined to refer to this twin epidemic. An important feature that links obesity and diabetes is insulin resistance driven by abnormal production of deleterious inflammatory cytokines from visceral adipose tissue, as well as beta cell lipotoxicity resulting in the impairment of insulin secretion.
Obesity & Heart
These cytokines are also responsible for an increased risk of heart disease. Anthropometric indices of central obesity, waist circumference, weight-to-height ratio, and visceral adiposity index are better indicators of heart disease risk. The constellation of metabolic abnormalities such as glucose intolerance, dyslipidemia and hypertension are established risk factors for heart disease.
Obesity & Cancer
Obesity and physical inactivity are recognised as the most important modifiable risk factor for primary cancer prevention. Along with tobacco use, central obesity (Indian obesity) is an independent predictor of increased cancer risk. Waist circumference correlates with cancer of the uterus, breast, colon, pancreas and liver, suggesting a pathogenetic link between visceral adiposity and cancers in these organs. Crucially there is also increasing evidence to support the impact of weight loss in reducing obesity-related cancer risks.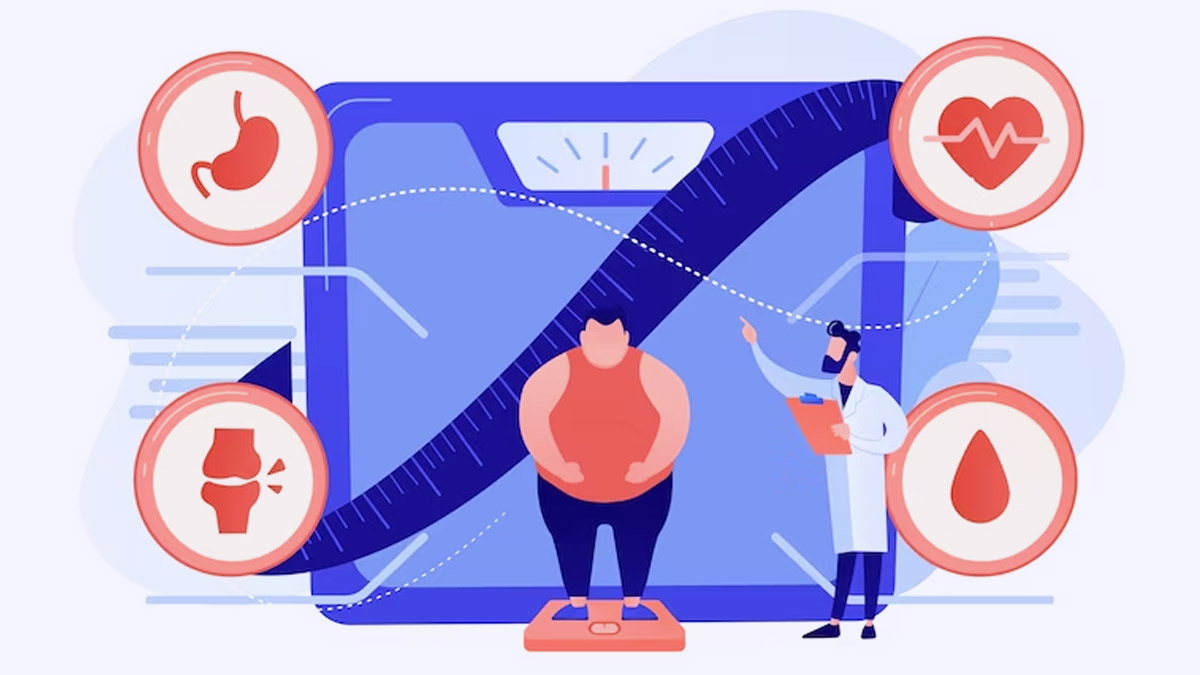 Also Read: Eat More Protein To Reduce The Risk Of Obesity, Study Suggests
The Swedish obese subjects (SOS) study showed Bariatric surgery reduced cancer risk by 42% in women. Insulin resistance and chronic compensatory hyperinsulinemia are thought to play a crucial role in obesity-related cancers. Increased insulin level induces mitogenic effects through the activation of both insulin receptors and insulin-like growth factor-1 (IGF-1) receptors which promote uncontrolled cell proliferation and inhibits cell death (apoptosis) through these receptors in several tissues, which is the hallmark of cancer. Increased estrogens and androgens in obese patients mediate cancer effects, particularly in the uterus and breast. Finally, circulating adipokines and chronic low-grade inflammatory states in obesity directly promote cancers.
Bottomline
Health is a condition of physical, social, as well as mental well-being. Controlling weight helps in reducing weight gain associated with comorbid diseases, including cancer, and a healthy lifestyle is important to stay aesthetic and have a better quality of life.