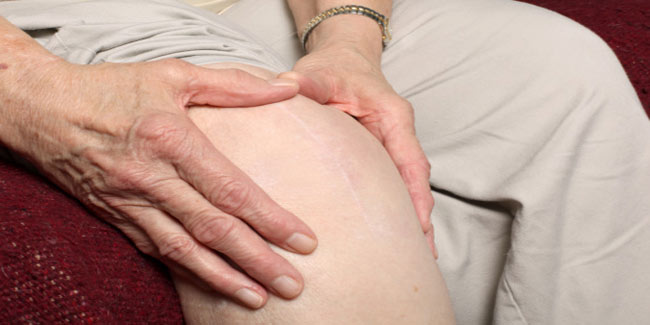 Osteoarthritis is a degenerative disease that makes joint pain and stiffness worse day by day, unless managed. Here is how osteoarthritis is linked to sleep disturbances, discomfort and depression.
Osteoarthritis (OA) is the most common form of arthritis. The degenerative joint disease occurs because of the wearing down of cartilage in the joints. Osteoarthritis affects the hands, knees, hips and spine. As there is no cure for the condition, osteoarthritis worsens over time.
What does Research say?



A study conducted at the University of Alabama in Tuscaloosa found that osteoarthritis (OA) results in a 31 percent increase in sleep disturbances, 81 percent increase in maintaining sleep at night and 77 percent increase in general sleep problems.

Another research, which was published in Arthritis Care and Research journal, observed the dynamics between sleep, pain, disability and depressive symptoms in patients with osteoarthritis in OA 288 patients for year-long period. They found complex associations between them as part of a "cycle of distress." It was found that sleep was found to be independently linked with pain and depression, while, disability was not associated with sleep disturbances. Some of the study subjects reported high levels of pain and depression symptoms along with poor sleep and pain.

The key finding of the study was that sleep problems increase depressive symptoms when pain is severe. However, it was not the appropriate manner in which they measured sleep and feel that a more sensitive system of measuring sleep is required.
How to Deal with Osteoarthritis?



Lifestyle changes – Lifestyle changes are key to cope with osteoarthritis complications, managing pain and disability. How osteoarthritis will impact your everyday life will be determined by the ability to cope despite pain and disability. Daily exercise, losing weight and the use of assisting devices can make it easier to go about your day without stressing your painful joint.

Doctor's advice – You need to make a plan after discussing with your doctor if you're feeling frustrated and how to overcome the same.
Alternative therapies and complementary medicine – You can resort to complementary and alternative medicine practices for relief. The alternative treatments such as acupuncture, Tai chi and yoga have shown some promise for osteoarthritis management.
Osteoarthritis is a degenerative disease that makes joint pain and stiffness worse day by day, unless managed. If you don't make a plan to cope with osteoarthritis, it may become severe enough for you to do daily tasks. However, there can be an option of joint replacement surgery (on doctor's recommendation).
Read more articles on Osteoarthritis.