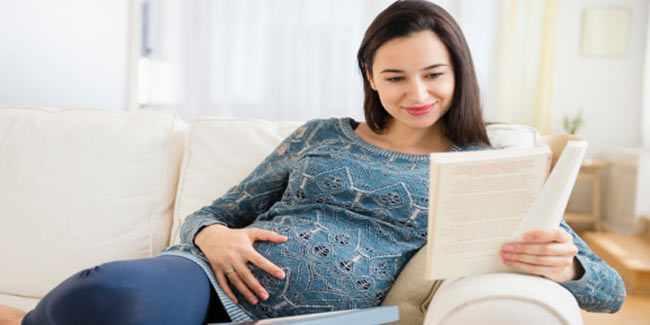 Parents always want their children to be better than others. Here are a several ways to help you increase your baby's IQ while it is still in womb.
Health experts have identified the factors that can improve a baby's IQ while he/she is in the mother's womb. Parents' dream of having an intelligent and smart baby has now become a reality. Eating healthful foods and stimulating the unborn child while he/she is still in the womb creates a connection in the brain to boost intelligence and concentration, which helps him/her learn later on.




How to boost baby's IQ in the womb
Talk to baby:

A developing baby can hear the sounds occurring outside the womb after the 23rd week in the womb. Babies in the womb have limited ability to hear but can distinguish mother's voice. Health experts at the at the NYU Brain Research Laboratories agree that playing soothing music or reading poems to your baby while he/she is in the womb can be useful for the baby's future writing, reading and language skills.
Eat right: Making the right eating choices will not only benefit expectant mother but also have a positive impact on baby's development. Foods high in omega-3 fats (vegetable-based) and its derivative (DHA) improve baby's brain development. Fatty fish such as tuna, salmon and herring, fish oil and liver are high in omega-3, while poultry and egg yolk is recommended for fulfilling DHA requirement. Foods high in folic acid, which include citrus fruits, broccoli, liver, green leafy vegetables and beans eliminate the risk of brain and spinal cord defects.
Stimulate baby: A study published in the Journal of the American Academy of Child & Adolescent Psychology suggested that dim light can stimulate baby when held close to mom's belly. Never throw bright light directly at the belly as doing so may harm the baby's eyes. You will notice baby's response to light when the baby is awake and moving/kicking inside the womb. Touching your belly is another way of stimulating your little one in the womb. When expectant mothers caress their belly, the baby is compounded by a sense of protection.

Avoid stress:

Avoid stress as it may have a negative impact on baby's development. If you are stressed and anxious, there are chances that you will make the baby anxious too as you share hormones with it. To avoid stress, practice relaxation exercise or prenatal yoga.
Give-up unhealthy habits: Stop smoking, drinking or taking drugs as it may inhibit the development of the baby's brain, according to a study conducted at the Moffitt Cancer Center.
Get a head-start on enhancing the IQ of your unborn baby with prenatal stimulation and healthy lifestyle right away.
Image Source: Getty
Read more articles on Pregnancy