Lower blood pressure naturally to avoid side-effects of the medications. Follow a healthy lifestyle by keeping a check on your diet, exercise and weight.
High blood pressure is one of the most avoidable diseases, but according to a new Harvard study, this condition causes more than 15% of deaths in the United States every year. High blood pressure has no particular symptoms, but it can boost the risk heart attack and stroke, aneurysms, cognitive decline, and kidney failure. Medications are readily available that can lower blood pressure, but they may cause some common side effects like leg cramps, dizziness, and insomnia.

One can lower the blood pressure naturally without taking any medication. It is easier than you think. All you need to do is to keep a check on your diet plans, exercises and weight. Use these strategies to lower your blood pressure and to avoid the side-effects of medications.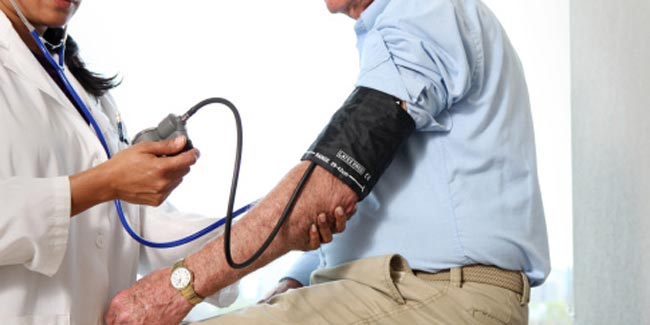 Healthful Diet
Fluctuation in blood pressure readings is a result of what you eat. If you have high blood pressure, and wondering how to lower your blood pressure then you can start from today by eating healthful diet and being more active. Add whole grains, fruits, vegetables and low-fat dairy products to your meal. Reduce your salt intake, skimp on saturated fat and cholesterol, and avoid alcohol to lower your blood pressure readings by up to 14 mm Hg.
Keep Exercising
You can lower your blood pressure and keep your heart in good condition by being more active and doing exercise regularly. Daily physical activity of at least half an hour can lower blood pressure by 4-9 mm Hg. You may notice a change in blood pressure reading in just few weeks by keeping yourself active.
Limit Alcohol Intake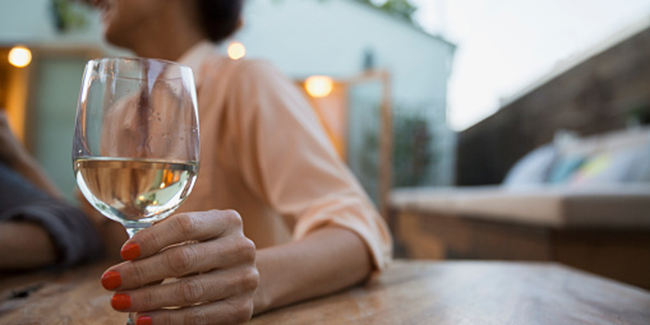 Drinking alcohol can be good as well as bad for your health. If taken in small amounts, it can help in lowering your blood pressure by 2-4 mm Hg. If possible, quit drinking as there's more potential harm than benefit to drinking alcohol.
Keep Yourself Away from Stress
Stress and anxiety can lead to emotional, psychological and physical problems, and high blood pressure is one of them. Reducing anxiety is very important to lower your blood pressure level. Try to eliminate the problems by thinking of some alternatives rather than feeling stressed. Once you get to know what the reason behind your tension is, then consider how you can eliminate or reduce stress. Start doing meditation; it relieves the mind from strenuous schedule. Take short breaks in between your job. If self-help doesn't work, seek out a professional for counseling.
Also Read: 7 Secrets to Have a Stress-Free and Happy Family
In case, you have high blood pressure, you may need to make regular visit to your doctor for monitoring your blood pressure. These visits will help keep a record of your blood pressure.
Eat More Bananas
Potassium is a mineral which our body needs on a regular basis but due to lack of knowledge we often do not get enough of it. Intake of potassium can prove to be beneficial in fighting hypertension and high blood pressure. The minimum quantity of potassium needed for an adult's body is 4,700 milligrams per day and this requirement can be fulfilled by foods like bananas, potato baked with skin and orange juice.
Reduce Salt Intake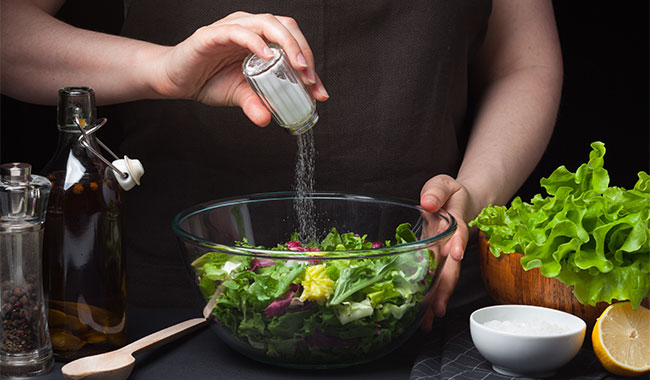 Reducing the intake of salt can effectively bring your high blood pressure under control. As suggested by the Dietary Guidelines, people with high blood pressure should not consume more than 1500 milligrams of salt per day.
Quit Smoking
Smoking apart from damaging your lungs also increases blood pressure and makes you more vulnerable to hypertension. Quitting smoking can help you lower blood pressure and give you a healthier life.
Also Read: Shocking Facts: Health Effects of Smoking on Women
Yoga
Studies have shown that yoga has effects on the autonomic nervous system and reduces hypertension. Breathing exercises have shown significant reduction in the pressure of blood by affecting the nervous system which controls functions like heart rate and digestion.
Avoid Caffeine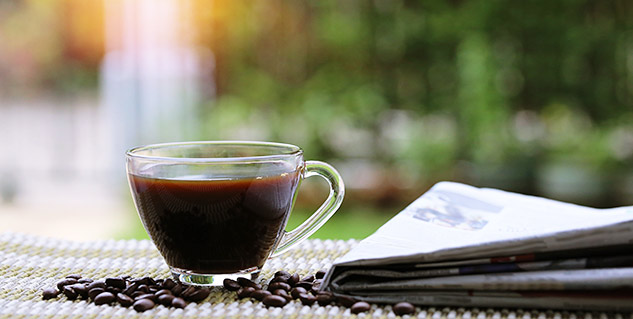 If you are already suffering from blood pressure, consuming beverages like coffee which have caffeine in it can be harmful for you. People who are not suffering from hypertension or high blood pressure should also cut short their intake of caffeinated drinks.
Meditation
Meditation has been a cure for many health problems. Be it lack of focusing abilities or sleep deprivation, meditation can cure them all. Similarly, meditation can help you fight and cure high blood pressure.
High blood pressure can be brought under control if we introduce some changes in our lifestyle. Taking medication is not the only remedy. Few healthy habits can help get your shooting blood pressure under control.

Image courtesy: Getty Images

Read more articles on High Blood Pressure.
For more related articles, Download OnlymyHealth App.