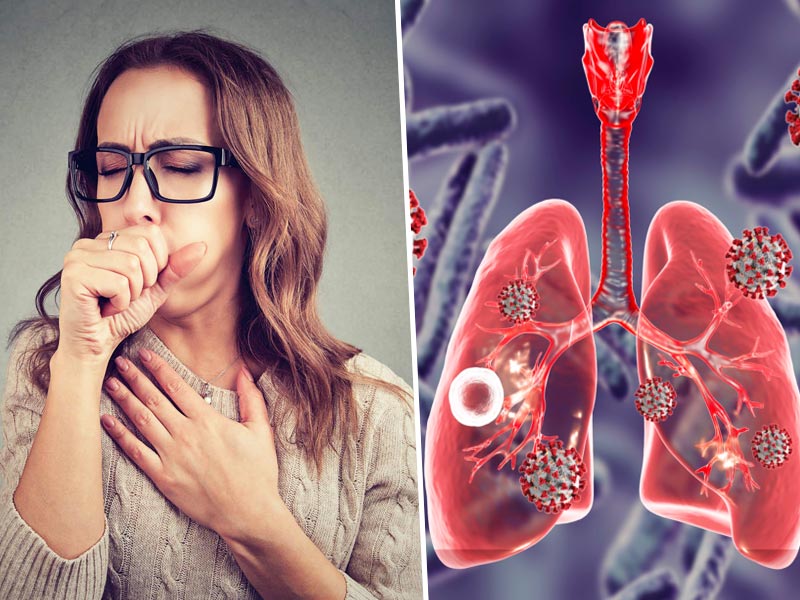 We human beings have a complex mechanism which is responsible to keep us alive and active. Even a slight issue in any of the systems can make it hard for us to survive. Respiratory system is also one of its kinds; it provides our body much needed oxygen which is essential for our living. Unfortunately many of the major diseases which are highly active right now affect our lungs which make our respiratory system vulnerable. COVID-19 is such a major threat; it affects the lungs of the person making him thrive for oxygen support. Today we will know how harmful interstitial lung disease can be when it comes in contact with corona virus.
Interstitial Lung Disease
It is a disease which affects the tissue that surrounds the lung's air sacs and blood vessels around it. The scarring makes the tissues of the lungs stiff and make it difficult for the person to breathe. Interstitial Lung Disease is also known as pulmonary fibrosis. This disease can be limited to the lungs otherwise it can also cause rheumatoid arthritis and sarcoidosis if it spreads to other parts of the body. Interstitial Lung Disease is more common in adults than in children.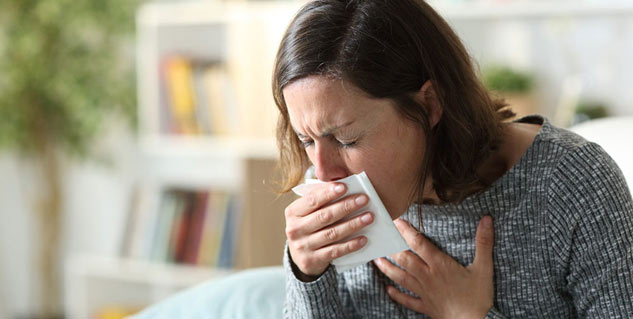 How Can COVID-19 Affect Interstitial Lung Disease?
In general terms it can be understood as double inflammation of respiratory organs. Corona virus which attacks the lungs of the person making it difficult to breathe getting into a person who already has weak inflamed lung and respiratory system can be dangerous. Let us understand how severely it could affect humans from Dr. Sunil Kumar, Cardiologist from Columbia Asia Hospital, Bangalore. He explains that interstitial lung disease comprises of complex group of disorders that are characterised by involvement of multifocal diffused lungs. It is similar to what COVID-19 infection does with slightly different patterns.
Patient who is suffering from interstitial lung disease can get a huge blow to his respiratory system if he gets COVID-19 virus. Corona virus is also caused by severe acute respiratory syndrome that is SARS-CoV-2. The majority of cases which are observed are of mild to moderate COVID infection in ILD patients but minority of severely infected people can be at high risk of respiratory failure. This can also result in patients of interstitial lung disease to remain in state of hypoxemia despite adequate medical treatment.
Causes of Interstitial Lung Disease
Interstitial Lung disease can be caused due to various factors, but some of the common causes in which ILD can be categorised are-
ILD developed due to another disorder- Some people can develop Interstitial Lung Disease due to presence of autoimmune disease. The immune system backfires resulting in this disease. It can include diseases like rheumatoid arthritis, scleroderma, polymyositis, lupus and sarcoidosis.
ILD caused by breathing harmful substances- People who breathe in harmful particles such as coal dust, tobacco smoke or hairdressing chemical are likely to develop interstitial lung disease. It is because these chemical substances can adversely affect your lungs which may result to this disease.
Genetic Interstitial Lung Disease- It can also be called hereditary interstitial lung disease. If someone in your family is affected by this disease then there are chances that it can also be passed down into you. These conditions can include neurofibromatosis (tumour on nerves) and enlargement of internal organs like spleen, liver and lesions on the bone (Gaucher disease). Sometimes it can be very dangerous so it better to get diagnosed once if there is a prior history of this disease in your family.
Idiopathic ILD- It usually affects people over 60 years of age. The cause of it is unknown, it can happen due to many reason therefore it is hard to state one.
Also Read- Know The Risk Factors Of COVID-19 On Children Suffering From Cystic Fibrosis
What Are The Symptoms of Interstitial Lung Disease?
Shortness of Breath
Cough (non-productive)
Reduced exercise tolerance
Weight loss
Consumption of tobacco smoke
Complications of Interstitial Lung Disease With COVID-19?
People having interstitial lung disease have trouble in breathing and regular cough. This can go worse when you have corona virus infection. Patients suffering from both ILD and COVID-19 may be at increased risk of life-threatening complication such as high blood pressure in lungs, right heart failure and respiratory failure which could be difficult stage to recover. COVID-19 infection can also prevent immune system to engage and fight back with the disease increasing the chances of fatality.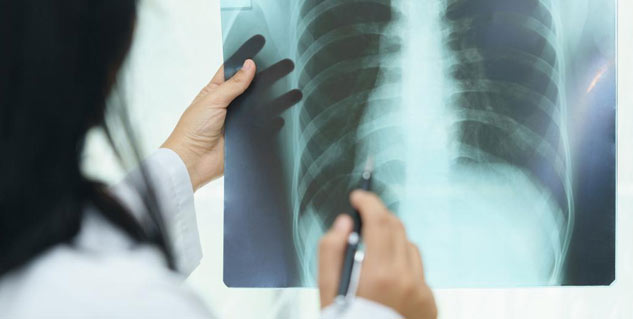 How Can Interstitial Lung Disease Be Treated?
Treatment of interstitial lung disease can preserve the capacity of lungs to function and from getting worse. However once you have ILD it is hard to restore your lung capacity to original condition. Hence treatment depends on the type of ILD and condition of disease spread. Depending on the condition of the patient the treatment can include-
Medication- Some steroids can be given such as rheumatologic drugs mycophenolate, azathioprine, rituximab etc. which can prevent further spread of the disease. It can help in reducing inflammation in lungs and fibrosis condition.
Oxygen Therapy- In this therapy extra oxygen is provided through a tube in the nose to make breathing easier. It is used to increase the blood oxygen levels in the body so that the breath is more productive. This therapy is more likely to be used in this COVID pandemic due to low blood oxygen levels.
Also Read- 9 Foods Items That Should Be Avoided If You Have High Blood Pressure
Pulmonary and exercise therapy- Deep breathing exercises can be healthy and increase the physical activity of lungs. This can also improve lung function to some extent.
Lung Transplant- This is the last option people have when the interstitial lung disease goes severe. Lung transplant is done to prolong the life of the patient. However it is a costly procedure and getting a live donor is also tough in this treatment.
Conclusion
Interstitial Lung Disease can be harmful for people having COVID infection. Both diseases affect the respiratory system and reduce the ability of lung function. However they effect in different manner but it can cause serious damage to respiratory system. People affected with COVID-19 having Interstitial Lung Disease are more prone to fatality, especially the elder people. Interstitial lung disease can be caused due to a number of factors hence getting pre-diagnosed in very important if there is someone in your family who has this disease. Complication can lead to heart failure, high blood pressure and respiratory failure. There are some treatment methods which could prove effective depending on the severity of the patient.
Read More Articles on Other Diseases