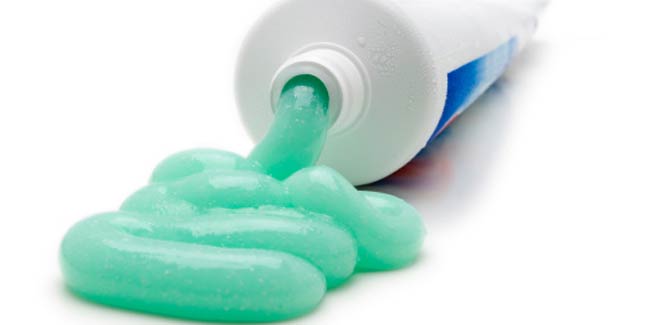 Homemade pregnancy test using toothpaste can be one of the most convenient ways for women to discover about their pregnancy. This test is the least time-consuming home pregnancy test you will ever find.
It is a life changing event for every woman to discover that she is going to give birth to a new life. That moment is filled with ecstasy when you graduate to a new level of womanhood. Surely, no woman would want to delay the news about this new phase of life. Some women may feel apprehensive about rushing to the doctor before they become clear about the pregnancy symptoms. So, here is a convenient homemade pregnancy test with toothpaste that you can perform at home.
Homemade Pregnancy Test With Toothpaste: What is Needed?
This test requires a spoonful of toothpaste which must be combined with your urine samples. Wait for the results for some time. If you notice a change in the colour or even if the mixture changes texture to a frothy one, you may be pregnant. The toothpaste you use in the test should not be coloured skin gel varieties. You must always opt for milky white coloured toothpastes for the test.
Homemade Pregnancy Test With Toothpaste: The Results
When you add toothpaste to your urine sample and it creates bluish discoloration, it indicates that you are pregnant. Besides this, if you see a froth formation in the mixture, it is also a positive sign of pregnancy.
Other Tests
You may find homemade pregnancy test with toothpaste to be absolutely advantageous for you but, everything has its pros and cons. There are some disadvantages associated with the test which may misbalance your trust from it. For example, there is no specific amount regarding the amount of urine or the toothpaste defined that must be used in the test. Also, when the mixture is left for a long time, it automatically turns frothy hence leaving to a confused result.

To combat these problems following are some other homemade pregnancy tests that can help you to be sure about your pregnancy.
Homemade Pregnancy Test Using Bleach
Take a cup of bleach and add a sample of urine to it. If you see bubbles fizzing out in the cup, the good news awaits you. The results of the test are based on the fact that the amount of hormones increases in number when a woman conceives.
Homemade Pregnancy Test Using Wheat and Barley
The Egyptians have been using this pregnancy test since ages. The women who wanted to test pregnancy used to urinate on wheat and barley seed and notice the growth of the seeds. If the seed grew, it would indicate a positive pregnancy. Besides detecting pregnancy, this test was also used for determining the gender of the child.

Pregnancy is a beautiful stage which despite of many hardships makes a woman feel proud of her ability to bring a new life to this world. Therefore, these tests play an important role in every woman's life.

It may please be noted that it is imperative for you to check with your doctor irrespective of what result the home pregnancy test shows. Homemade pregnancy tests must be used only when other alternatives are not available.
Image courtesy: Getty Images
Read more on Pregnancy Test.