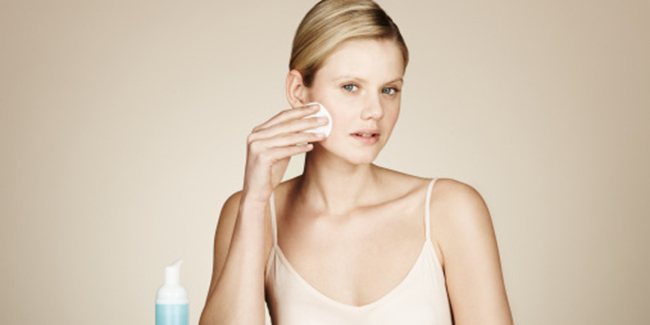 Your skin needs toning to stay healthy. Learn how you can look after your skin at home with the help of natural toners.
Cleansing is considered a basic yet a crucial task for healthy skin. But not many understand that toning is as important as cleansing. Yes, both of them go hand in hand in a skincare routine and you can't overlook either of them. Cleansing, toning and exfoliating make your skin look beautiful. If you have an oily skin, toning becomes even more significant for you. Just like we take shower every day, it is equally essential for people with oily skin to tone their skin every day. Wondering why it is so important? Well, toning helps absorb the excess oil from the skin and eradicate dirt from the face, leaving it glowing, clean and acne free.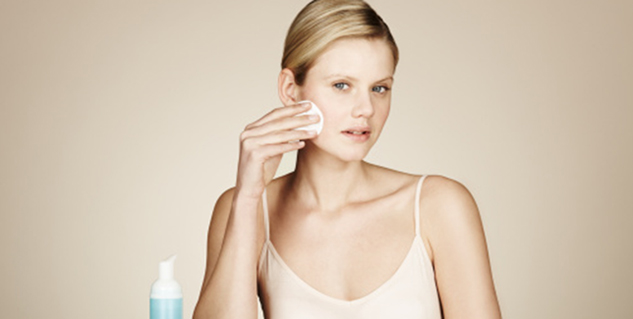 Although a wide range of expensive toners of different brands is available, but you can easily prepare toners at home using ingredients found in your kitchen shelves. Gals, make your own natural toners at home.
Here is how to prepare homemade toner for oily skin at home
White vinegar as homemade toner
Take water and white vinegar in equal proportions and mix them. Now dip a cotton pad in this solution and wipe your face with it.
Mint leaves as homemade toner
Take few mint leaves and mix them with hot water. Allow this solution to cool down. Later wipe your face using a cotton pad dipped in the solution.
Lemon juice, peppermint tea and hazel homemade toner
To prepare this homemade toner, you will need 1 tablespoon lemon juice, peppermint tea bag and hazel along with boiling water. Begin by dipping the peppermint tea bag in boiling water for a couple of minutes. Then remove the tea bag and add lemon juice and hazel to this solution. Mix all the ingredients well and allow the solution to cool down. Now take a cotton pad, dip it in the solution and wipe your face and neck with it.
Aloe vera as homemade toner
Slit a leaf of aloe vera and squeeze out pure aloe vera juice from it. Apply this juice on your face as it works great as a toner for the skin and also helps in curing sunburns and rashes.
Tomato juice and honey as homemade toner
This homemade toner prepared from tomato juice and honey is effective for oily skin as it not only tones the skin but also helps prevent acne. You will need fresh tomato juice and honey in equal proportions and mix them nicely to prepare a thick paste. Apply this paste on your face for 15 minutes and then wash it off with water.
Rose water as toner
Rose water is considered as one of the most amazing natural ingredient that you can include in your skin care regime. Regular use of rose water not only tones your skin but also makes it soft.
Peach olive oil or almond oil
Take 2 peaches and remove the peels. Mash the fruits well and mix with olive oil or almond oil. Now add 1 spoon of cream to this mixture and apply it on your face. Keep it for some time and then wash it off with water to get clear and fresh skin.
Image Source: Getty

Read more articles on Skin Care