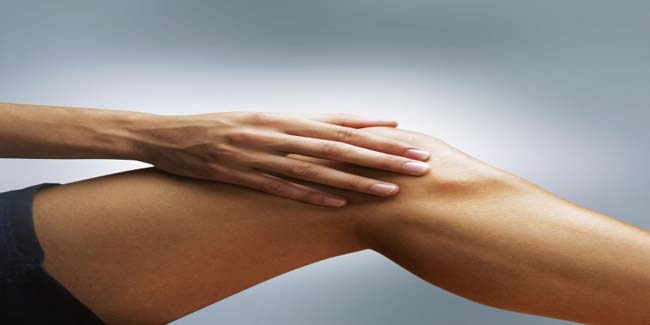 Learn some home remedies for treating any kind of leg pain, be it sore calf, leg cramps or any other. These home remedies are safe, effective and convenient.
Your legs can be sore due to many reasons. It could be due to ligament or muscle strain, overexertion, standing for long hours, dehydration, reduced blood supply, nerve abnormalities, side effects of medication, diseases that affect muscles and/or nerves, general weakness in the body and arthritis.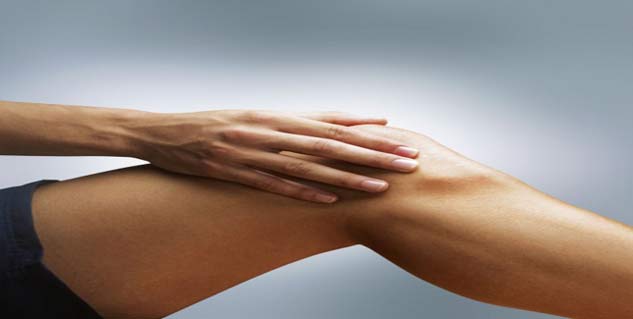 You can avoid the pain or keep it under control by following some tips given below:
Fenugreek power for leg pain relief
1 or 2 teaspoons of fenugreek powder taken in the morning is an effective remedy for leg pain relief.
Arthcare oil for leg pain relief
Massaging gently with arthcare oil is recommended for treating leg pain and also to strengthen the bone tissues.
Saffron for leg pain relief
Take one teaspoon of saffron and boil it in half a cup of water. Make three equal divisions of this solution and take them with equal quantity of water three times a day. Continue with this practice for a week. This saffron solution is an effective home remedy for leg pain.
Massage for leg pain relief
If you have leg cramps, massage the affected area mildly with a balm that has a soothing impact.
Hot shower for leg pain relief
Hot shower or soaking in a warm bath also gives great relief from leg cramps.
Potassium rich foods for leg pain relief
In case you suffer from nocturnal leg cramps or night leg cramps, you simply need to include a lot of potassium rich foods in your diet to treat the condition. Some of the potassium rich foods include banana, dates, grapes, cabbage, oranges, grapefruit, broccoli, apricots and raisins.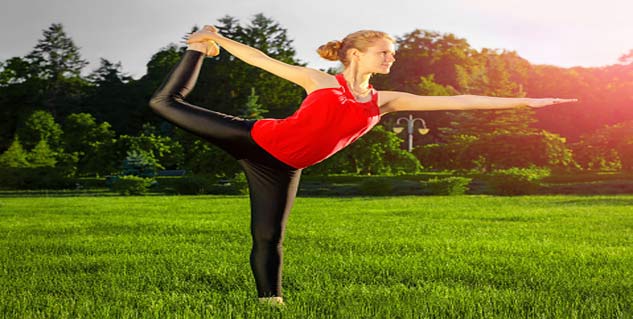 Yoga asanan for leg pain relief
Some yogasanas are very effective to get relief from leg pain. These are janusandhi, gomukhasana and uttanpadasana.

Dont strain your legs
If your calf muscles are sore due to any workout or other physical activity, stop it immediately. Straining it more can lead to serious leg injury.
Ice and hot water to relieve the leg pain
Apply ice and use hot water bottle to relax your sore calf muscles. You need to apply ice to reduce the swelling but in case it is of a severe nature, massaging with hot water bottle would be needed. This should be done after 24 hours of soreness as this reduces the risk of enhanced swelling.
Take ample amounts of fluids
Loss of salts due to dehydration is one of the major causes of leg cramps. So, you should increase your intake of fluids. Oral rehydration can give relief from sore muscles. The loss of nutrients leading to dehydration and leg cramps can be reversed only by replenishing the body with nutrients. Including fresh fruits and vegetables in your diet does exactly that.
Image Source: Getty
Read more articles on Home Remedies for Daily Life.