Each one of us experiences constipation at some point of time in our lives. Your tummy feels overstuffed and swollen and yet the bowel movement is restricted. It is mostly due to overeating or insufficient metabolism that does not digest your food normally. As constipation can leave you disgruntled with persistent physical discomfort, mental distress is a natural outcome. With some easy-to-follow tips, you can save yourself from these troubles.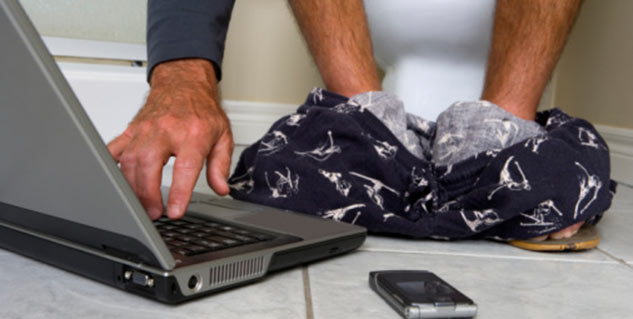 Flush out your toxins with water

One of the major causes of constipation is not having enough of water. Make it a rule to have a glass of water an hour after every meal. This should be followed as strictly as you eat. In fact you always feel thirsty around an hour after a meal. So, do not ignore it even if you feel you can do without having water for a while.


Fruity delights for treatment of constipation

Guava, papaya, pomegranate, mango, figs, pear and oranges with their fibers intact are best home remedies for curing your constipation, besides being fruity delights! Being natural laxatives, these fruits ease the bowel movements and relieve your from your trouble. If your problem is severe, have figs every morning.
[Read: Natural home remedies to get relief from constipation]


Spinach cleanses your digestive tract

Spinach, of the Pop-Eye fame, is one of the best fiber-rich foods useful in treating any kind of digestive tract disorders. You may not get super-strong forearms like Pop-eye, but having a cup of spinach juice daily would work as wonderfully for solving your constipation problem.


Sweet honey for your ailing tummy

Honey is considered as one of the most effective home remedies for constipation. You need to know the right combination for taking honey to enable its digestive or constipation curing properties in your body. Consume honey with some water thrice a day to heal constipation.
[Read: Home remedies for constipation in babies]


Hearty meal of grains to cure constipation

You must consume around 130 grams of grains each day to prevent or cure constipation. Cereals, whole wheat bread, starchy vegetables, barley flour, flakes and grits serve as perfect constipation home remedies to ease bowel movements.
Image: Getty
Read more articles in Home Remedies.
For more such stories, Download Onlymyhealth App.