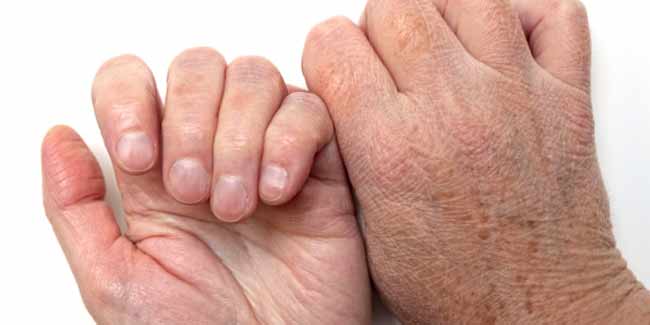 White spots on your nails may indicate serious health ailments. So, if you have been ignoring them, here are some reason why you should start taking a closer look.
There is a thing with spots. Most times, whenever they occur they don't really mean anything happy. Such is the case with that white spot on your nails, which you have been ignoring for a while now.
The spots on your nails could indicate an abnormality in the nervous system. The occurrence of these spots takes place when the body experiences high level of mental stress. However, in some cases, they may just appear as warning signs of a disease that you must take treatment measures for.
There are myriad myths associated with the occurrence of white spots on the nails. However, the truth is simple. Most spots occur as a result of an injury to the nail. Their occurrence does not necessarily mean that you have vitamin or mineral deficiency. In some cases, these white spots may also indicate infection.
Allergic reaction
One of the most frequently encountered myths is that white spots occur as a result of calcium deficiency or because of eating mayonnaise in large quantity. But, the truth is that white spots may indicate an allergic reaction to certain products, like nail paints, acetone or nail hardener.
Some people might also notice the occurrence of these spots after removal of artificial nails. In such cases, one must rush to a physician and seek medical help.
Zinc deficiency
Zinc is a common metal found in the human body. However, where there is a deficiency, white spots or streaks on the nails may appear too. Change in the diet can resolve this problem. Foods like baked beans, yogurt, crab and spinach are rich sources of zinc.
Protein deficiency
If there are horizontal bands that extend across the nails, you may be suffering from protein deficiency. These lines are often referred to as Muehrcke's lines. As these lines are on the nail bed and not on the nail plate, they do not grow out of the nails easily.
Serious diseases
The white spots on nails could be a symptom of some serious ailment. Therefore, it becomes extremely important to consult a doctor if these spots do not go away for a long time. These spots may be a symptom of diseases like hepatitis, cirrhosis, kidney failure and anemia.
Image Source: Getty