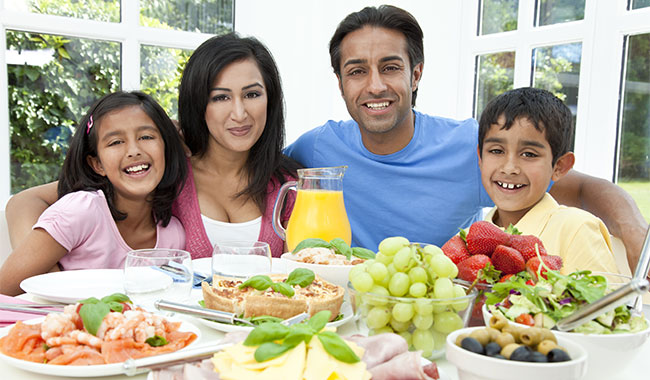 The healthy Indian diet plan consists of foods that are rich in fibre and also contain the essential nutrients such as protein, carbohydrates and most importantly, dietary fibre. Choose Indian foods wisely to derive great health benefits.
The Indian diet consists of vegetables, fruits, legumes, dairy, and also non-vegetarian foods such as fish and red meat. The prevalence of rich biodiversity in the country has made its populace predisposed towards vegetarianism. Many plant-based protein foods are also available in the country which can be consumed at any time of the day. In order to ensure the right combination for a healthy Indian diet plan, people from other countries should stick to the guidelines of their health authorities.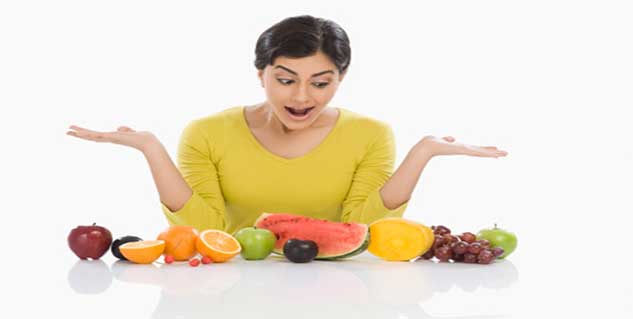 Indian diet plan is characterised by:
High dietary fibre – With foods high in fibre such as jowar, bajra, ragi, whole wheat flour (atta), fresh fruits, pulses, brown rice and vegetables including green leafy ones, an Indian diet very healthy for your digestive system. High content of dietary fibre reduces cholesterol level.
High content of omega-3 fatty acids – With high content of omega-3 fatty acids, people at an increased risk of heart diseases are benefitted. Walnuts, spinach, flax seeds and soy beans are some foods in the Indian diet that can give you this health benefit. Besides, this nutrient is also important for essential body functions such as control of blood clotting, building cell membranes in the brain, and others.
Rich in antioxidants – The free radicals found in vegetables, whole grains and fruits can fight the free radicals that harm the body if not removed. The free radicals have been linked to all sorts of diseases including cancer.
Diet plans for Indian foods
For digestive health – According to the health authorities in US, most of your calorie intake needs to be based on grains, and these should come from whole grain sources. This is because whole grains contain carbohydrates along with dietary fibre. Some foods that contain these two nutrients are chapatis or rotis, and dal (lentils). This is the staple diet in most of north and central India. Having foods such as these helps to maintain blood pressure, decrease weight and regulate digestion. It also helps to reduce bad cholesterol level and balance blood sugar level.
Healthy proteins – Lentils, cashews, pistachios and chickpeas are some healthy protein sources which are contained in Indian diets. As protein builds the muscles in our body, it needs to be replaced constantly. You can choose from the abovementioned foods for supplementing your protein intake. Some of the excellent protein-rich Indian recipes include wheat upma and chana dal.
For hearth health – If you are looking for Indian recipes that improve your heart health, choose those recipes that contain sunflower oil, avocados, olive oil and heart-healthy nuts such as almonds and walnuts.
If you are judicious in picking out the healthy foods from Indian diets, it would help you improve your health significantly.
Read more articles on Diet Plans