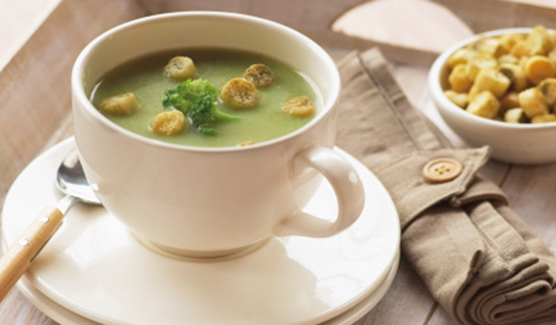 Who says that healthy recipes to make healthy breakfast take time? You can prepare something healthy in less than 20 minutes. We know it is a bit tough to believe but today we give you the most delicious yet healthy, recipe to make healthy breakfast.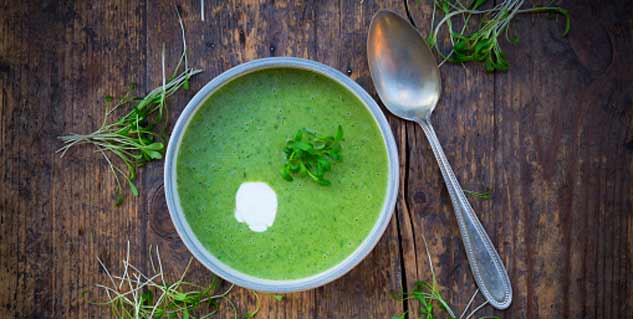 Ingredients
2 chopped leeks
Unsalted butter, 2 tablespoons
Black pepper and kosher salt
Low-sodium vegetable broth, 6 cups
Chopped broccoli, 1 bunch
1 small skinned and chopped potato
Spinach, 5 ounces
Sour cream
How to prepare Creamy Broccoli Spinach soup
Take a wide shallow saucepan, cook the leeks in butter.
Add ¾ teaspoon of salt and pepper ¼ teaspoon.
Keep the heat on medium high flame; keep stirring time to time, until the mixture is softened and cook for 4 to 6 minute.
Now, add the broccoli, potato and the vegetable broth. Cook for another 18 to 22 minutes, until it becomes soft.
You have to stir it until it dries up.
Now, when the mixture is thick, move it into a blender and blend it to get a smooth puree.
Garnish with cream and black pepper.
Serve warm.
Image source: Getty