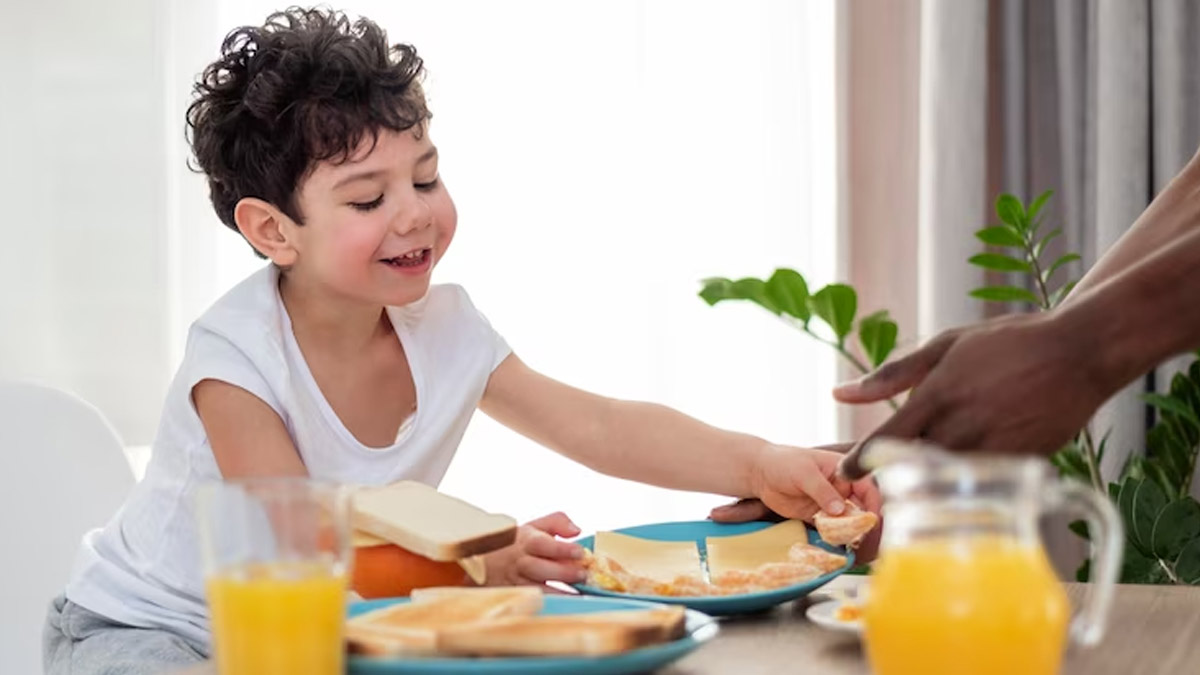 It is essential to consume nutritious food, especially in your growing years, as your body needs nutrients for growth and development. But it often gets difficult to inculcate healthy eating habits in your child as most kids are fussy eaters. Moreover, many kids skip breakfast and head to school, making them tired and irritated. It is important to provide your child with a nutritious breakfast so that they stay energised the whole day. Moreover, skipping breakfast may also increase the chances of obesity as your child will tend to overeat later in the day.
7 Healthy Breakfast Ideas To Feed Your Child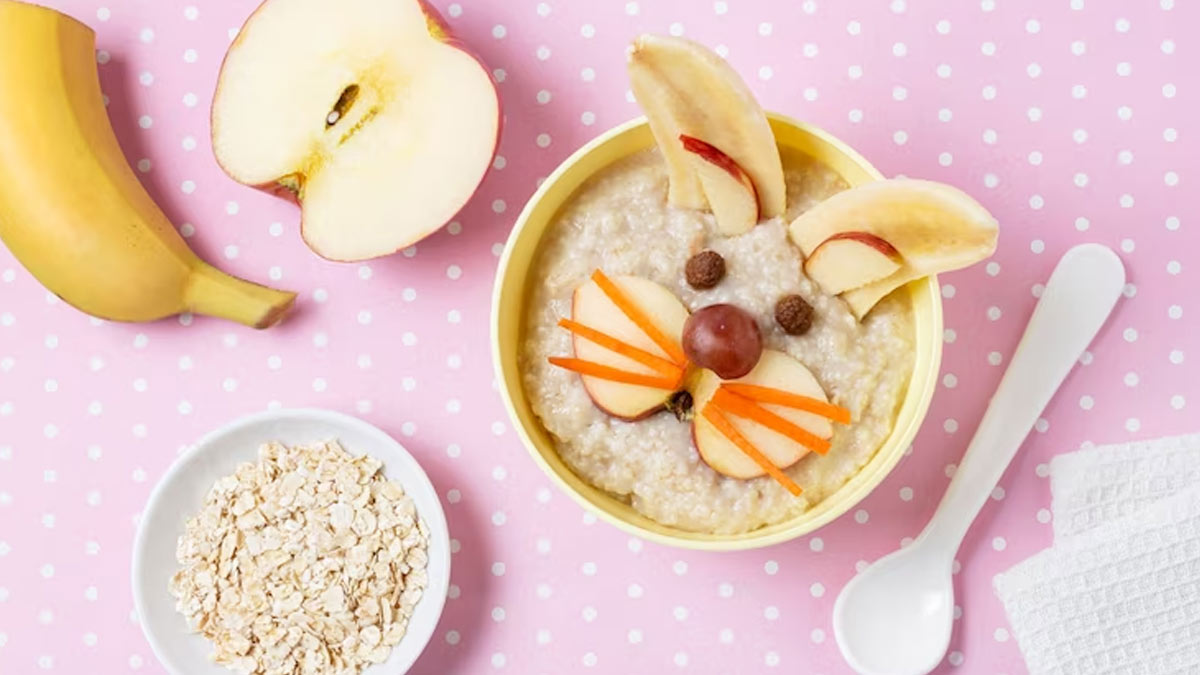 Overnight Oats
Overnight oats is an easy recipe you can make a night before and let your kid add their favourite toppings. You can add various ingredients such as almonds, bananas, chia seeds or fresh fruit. Mix rolled oats and milk in a jar and add toppings of your choice. Instead of heating, place the jar in the refrigerator overnight to allow the oats to soften.
Homemade Pancakes
Pancakes are delicious and nutritious and a perfect breakfast option for your child. Take two cups of oats and add one cup of cottage cheese, two eggs, and vanilla to make the pancake. You can add butter, honey, or peanut butter to enhance its taste.
Also Read: 7 Benefits Of Eating Breakfast Each Day
Egg-Based Breakfast
Eggs are highly nutritious and an ideal breakfast choice for everyone. It contains protein that helps build muscles and promote growth in your child. You can serve eggs in various ways, such as omelettes, egg wraps, egg sandwiches, etc.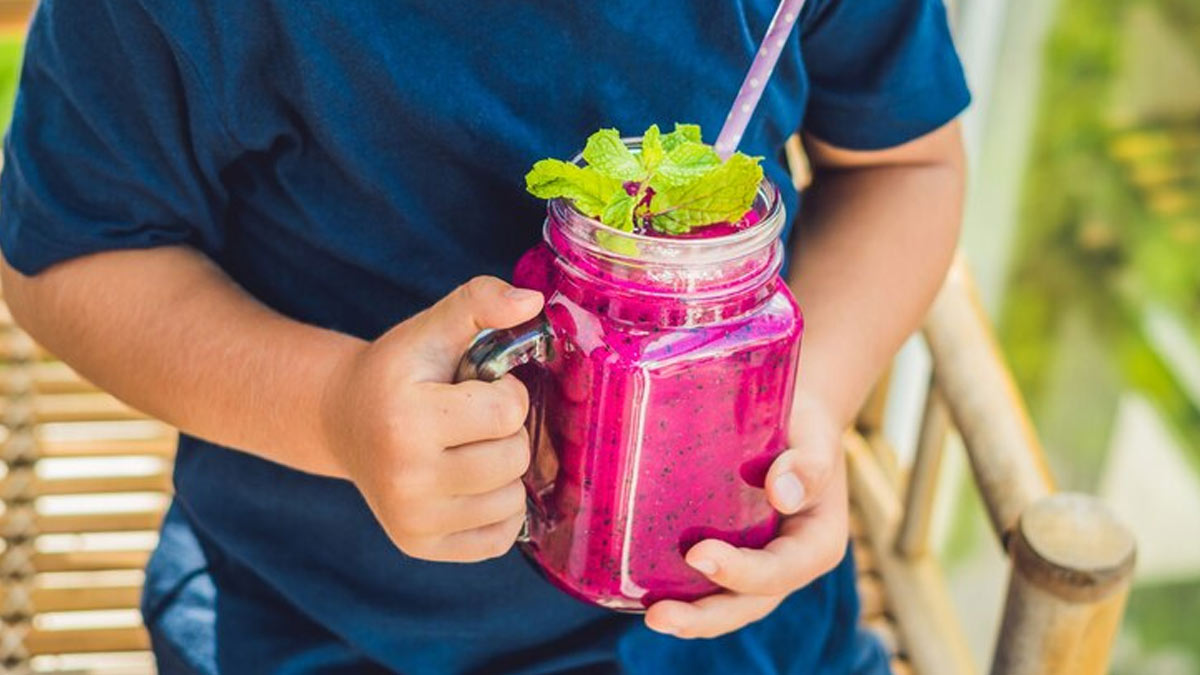 Smoothies
No one can no to a glass of delicious smoothie. You can make a smoothie to provide equal benefits if your child does not eat fruits. Strawberry-almond smoothies, Greek-yoghurt, kale banana smoothies, spinach apple smoothies, etc are some examples of smoothies that you can make for your child. However, you should ensure to keep the right portions to prevent weight gain in your child.
Upma
Upma is easy and quick to make and will ensure that your child stays fuller for a longer time. It contains essential nutrients such as proteins, vitamins, zinc, phosphorus, etc, which help promote your child's overall health. You can add ingredients such as carrots, peas, beans, nuts, etc, to increase its nutrient content.
Also Read: 11 Superfoods To Boost Your Child's Brain Development
Whole Grain Muffins
Whole grain muffins are yummy and tasty at the same time, and we bet your child won't deny eating them. You can add toppings of your child's choice to make it excite them even more.
Whole Grain Waffles
Whole grain waffles are rich in carbohydrates and fibre and are a good snack to start your child's day. You can serve it with yoghurt, fresh fruit, or cheese.
Takeaway
A healthy breakfast helps your child to perform better at school, along with improving the overall health of their body. Children who eat balanced meals are less likely to seek unhealthy snacks throughout the day, which helps them maintain a healthy weight. You can even include dairy products like milk, cheese, and yoghurt, as they contain calcium, protein, and lipids.