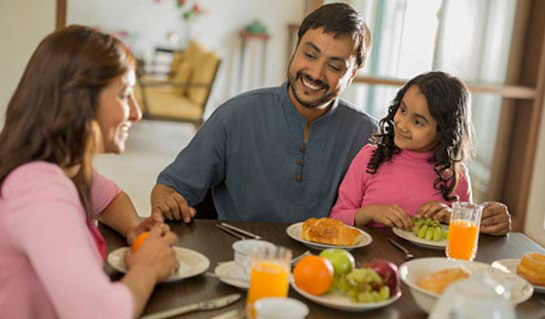 However hard we may try, we would not find a single home where a mother does not struggle to make a healthy breakfast for her kid/s and not to mention, to make them eat it. Experts have always pressed upon the need of breakfast for healthy well being.
Kids who eat breakfast do better in school, have more energy, and are generally healthier than kids who don't eat breakfast. Worse, kids who skip the morning meal tend to over-eat later resulting into unhealthy weight issues.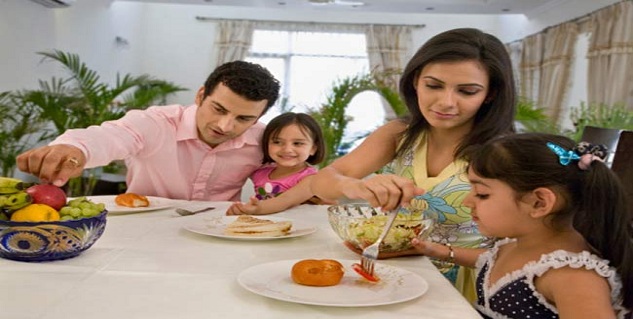 Which is why, it is worth an effort to prepare a healthy yet fun breakfast for your child. Here are some breakfast options that will give your child the nutrients that he/she needs.
Peanut Butter on Whole Wheat Toast or English Muffin
Whole grain bakery products are high in fibre and nutrients and are digested more slowly by the body. This results into long-lasting energy. Protein is abundant in peanut butter but one must look for natural style butter that does not contain trans fats. One can also try for other fatless options like almond or sunflower seed butter.
Fruit Smoothie
Blend up a tasty treat of berries/ banana/ any fruit of your kid's choice with low-fat milk to suffice for their carbohydrates, vitamin, mineral and calcium needs. You can also alternate milk with yogurt.
Cereals
The combination of whole grain cereal and milk is rich in calcium, low in fat and loaded with fibre. All in all a super healthy breakfast choice. Boxed cereals are additionally loaded with folic acid and other B vitamins.
To make the cereals healthier, steer away from sugar-coated options and sweeten the dish with raisins or some other fruit of your child's choice. Show your child where to find the sugar listed on cereal boxes and challenge him to find the ones with the lowest sugar.
Wheat or oat flakes-Whole wheat (or oat) flake cereals fill your child up and keep him going. Look for varieties with at least 2 to 5 grams of fibre and not more than 10 to 12 grams of sugar per serving (the lower, the better).
Grape Nuts- With no added sugar and the goodness of whole grains, Grape-Nuts is one of the best choices on the shelf. Add raisins to make it more appealing to youngsters.
Toasted cereal O's- These little O's have always been a hit with children. And nutritionists love them because they're made with whole grains and have only 1 gram of sugar per serving.
Oatmeal- It takes just a couple minutes in the microwave (or a little longer on the stovetop) to make a steaming bowl of oatmeal – an especially comforting choice in the winter. Add fruit for some sweetness, or cinnamon, nutmeg, or other spices for a little kick. Top the oatmeal with a handful of chopped apple, a sprinkling of slivered almonds, and a tablespoon of low-fat granola for crunch.
Fruits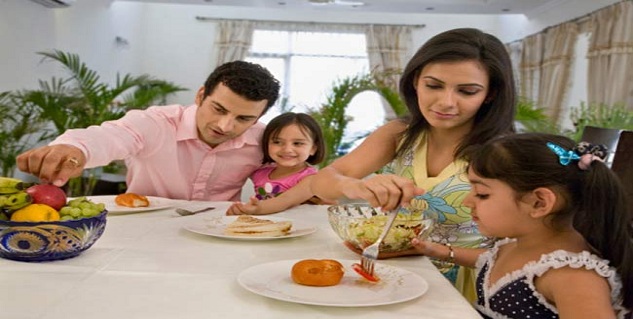 Give your child apples for fibre, bananas and kiwis for potassium raisins for carbs and fibre. Kids lose a lot of energy during the physical activity throughout the day. A big fruit salad with a dollop of yogurt, sprinkled with unsalted salts suffices for extra protein and calcium that the child can use during the tiresome routine.
Pancakes
Instant whole wheat pancake mix that just needs water to be added is an answer to your I-don't-have-much-time-woes. Add fresh fruits and nuts to the batter in order to boost the nutritional value. The sugary syrups can also be substituted with plain yogurt or fat-free whipped cream.
Eggs
Chopped mushrooms, tomatoes and spinach added to scrambled eggs or omelette gives the breakfast a much appreciated protein boost.
To make children eat healthy breakfast, you must do the same. Parents are role models to their kids and they imbibe from their folks' eating habits.
Read more articles on Diet & Nutrition.