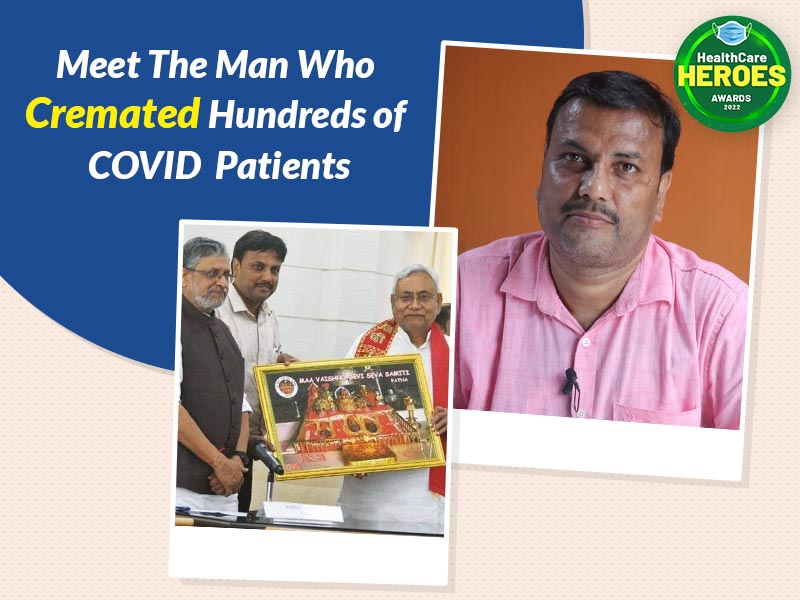 Who: Mukesh Hisariya
Category: Distress Relief
What: Arranged for the cremation of over 300 people who died of COVID
Why: For arranging for the cremation of over 300 people who died of COVID
From donating blood to helping kids suffering from a rare blood disorder to arranging for the cremation of over 300 COVID victims, Mukesh Hisariya has donned several hats as a social worker. The 49-year-old businessman from Patna, Bihar, arranged for the cremation of over 300 people who died of the deadly disease but had none to participate in their last rites. For his work during the first and the second waves, Onlymyhealth nominates Mukesh Hisariya for the Cofsils Presents Healthcare Heroes Awards 2021 in the 'Distress Relief' category. This is his story:
Mukesh Hisariya's Social Work Before COVID Hit
It all started in 1991 when Hisariya's mother got extremely sick. In Vellore, where his mother was admitted, the Patna businessman resolved to donate blood if his mother would recover. And once she got better, he donated blood as per his resolve. It wasn't a one-time thing for him as after returning to Patna, he regularly went for blood donation at Patna Medical College & Hospital (PMCH).
Somewhere in 2006, a boy came to his shop enquiring for B+ blood, which his mother desperately needed. As Hisariya couldn't help as he had donated blood a few days back, he put up a message on Orkut, following which one of his friends came forward to help. "What started with Orkut in 2006 has continued through Facebook, Twitter, and Instagram," he told Onlymyhealth. According to him, through social media, he has helped over 50,000 people with blood. And he has himself donated blood 52 times.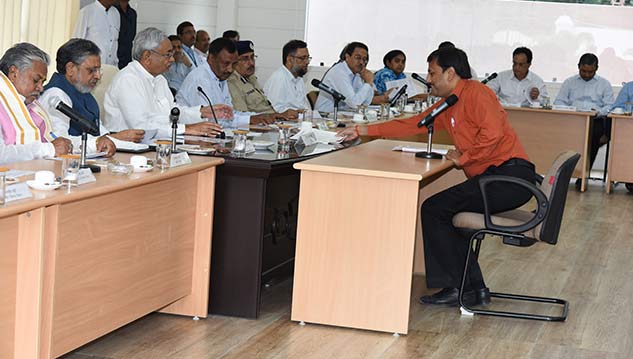 To devote weekend for social work, Hisariya, along with two of his friends started an organisation in October 2009 and named it 'Mata Vaishno Devi Seva Samiti'. The main idea was to arrange community mass marriages. Since its inception till 2019, as no marriages could be arranged in 2020 and 2021 due to COVID, the Mata Vaishno Devi Seva Samiti had arranged the wedding for 488 couples.
Work For Kids Suffering From Thalassemia
As he regularly donated blood, Hisariya came across kids who needed blood every 15 days. After inquiry, not only did he come to know about thalassemia, a rare blood disorder, but also about the plight of these kids. "Many are abandoned. Even their mothers are abandoned on the pretext that since they gave birth, it was their responsibility," he said.
During the community mass marriages, the organisation sensitised people about one specific issue that people didn't know about, so it dedicated one such event in 2014 to kids suffering from thalassemia. Hisariya said, once he started working among these kids, he got to know that thalassemia is a genetic disorder. If both the parents are thalassemia minor, there is an increased chance of their kid(s) suffering from this rare blood disorder, in which the body doesn't produce enough hemoglobin. Hence, Hisariya is campaigning for greater awareness on this issue. And for that, the organisation wrote to Prime Minister Narendra Modi for the inclusion of thalassemia status on the metric certificate, so that people would have more idea while getting married. The organisation also wrote to Siddhartha Basu, the producer of the hit quiz show Kaun Banega Crorepati (KBC) to use the platform to raise awareness on the disease. "When actors Jackie Shroff and Suniel Shetty came on the show, they spoke about thalassemia," Hisariya said.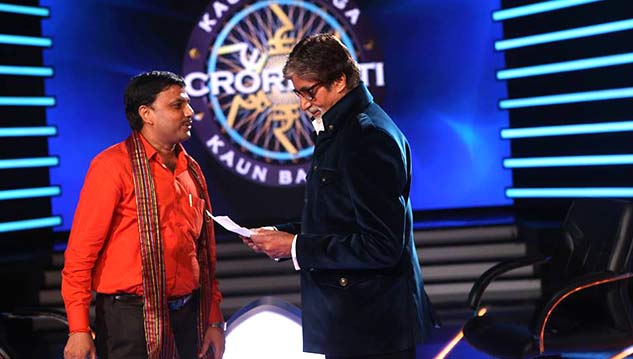 Not just blood, the organisation helps these kids with medicines, too. Also, they help arrange for their surgeries. Bone marrow transplant is a costly procedure. Hence, the central government provides Rs 3 lakh to each patient, Rs 5 lakh comes from the Bihar government and Coal India spends Rs 10 lakh. Hisariya's organisation helps children from illiterate backgrounds by arranging for money. "The amount directly goes into the hospital's bank account. There is no middleman involved," he said. As the patient has to stay in hospital for about six months, an extra Rs 50,000 to Rs 2 lakh are spent. Whatever amount they need, the organisation helps these kids with that too.
Work During COVID Pandemic
Hisariya took up another cause during the COVID pandemic, and this time, too, he didn't pursue the cause, rather it somewhat came to him. "On April 2, 2020, during the first COVID wave, I got a frantic phone call from a man, whose father had died of COVID," he said. "His father had helped establish his four brothers in Patna, but none of them was ready to participate in his last rites," he said. So, Hisariya decided to step in and arrange for the cremation.
That day, after he received a call from the son, Hisariya decided to visit two nearby cremation grounds, where a large number of dead were cremated. There, he spoke to a shopkeeper, a pandit (priest), a barber, and two Dom Rajas (those who arrange for the final rites), and enquired about the cost if such a situation arises. He also spoke to an ambulance service to contact the organisation in case there is a need to cremate a COVID victim.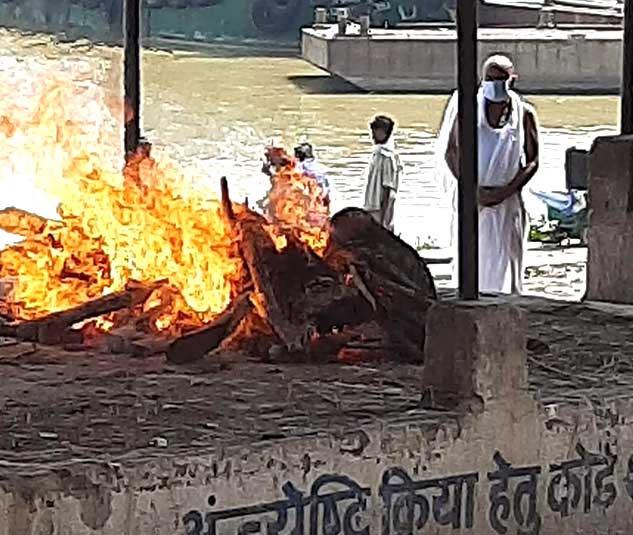 Throughout the first and second COVID waves, the organisation cremated over 300 COVID victims, 20 to 25 of whom were those whose relatives had called from abroad.
Despite the COVID pandemic, Hisariya's 'Mata Vaishno Devi Seva Samiti' didn't stop their work for the kids suffering from thalassemia, many of whom faced issues commuting due to the pandemic-induced lockdown. So, Hisariya contacted Rajya Sabha MP Vinay Sahasrabuddhe, who immediately released a circular, according to which, those having thalassemia wouldn't be stopped from travelling as they needed a regular blood transfusion.
A mission that started in a city in Bihar has spread across the nation, Hisariya said about the broad network of people he has created over the years. The organisation's next mission is to set up a blood bank. "The work is in its final stages," he said. "We have a long list of blood donors," he said, adding that it's just a matter of time when people will have this dedicated blood bank.
For his noble endeavour before the COVID pandemic and during it, Onlymyhealth gives a big shoutout to Mukesh Hisariya. If you too want his work to not go unrecognised, then don't miss out on this opportunity and vote for him.
To cast your vote, Click Here: https://www.onlymyhealth.com/events/healthcare-heroes-awards/nominations