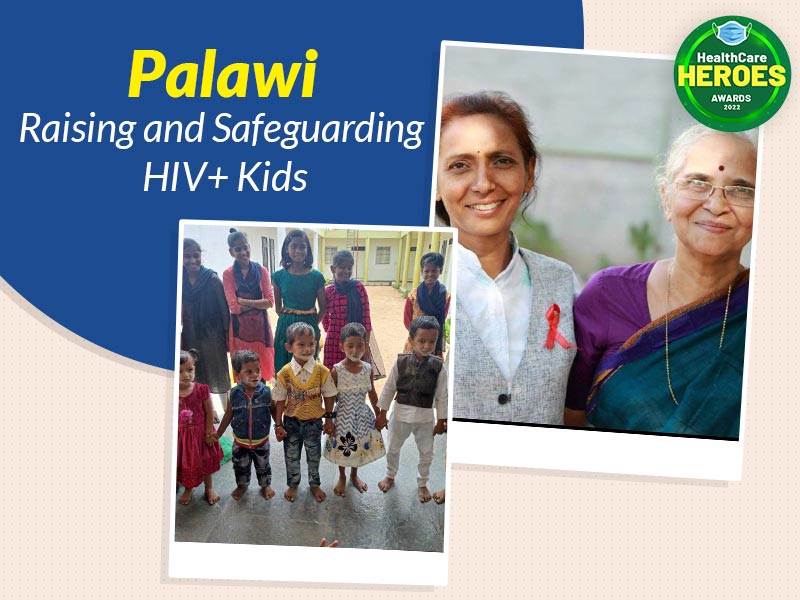 Who: Palawi
Category: Mother & Infant Care
What: Provides shelter to children with HIV who were abandoned by their families
Why: For providing shelter to children with HIV who were abandoned by their families
The human immunodeficiency virus or HIV, which causes AIDS (acquired immune deficiency syndrome) makes the immune system of the person weak, rendering the body debilitated to fight infections, including COVID-19. It was a major concern for Palawi, a Maharashtra-based organisation that provides shelter to kids who were HIV+ and, thus, abandoned by their families. This organisation based in Pandharpur in Maharashtra's Solapur district houses 125 children suffering from AIDS. During these two pandemic years, not even a single child or the NGO's staff tested positive for COVID. "It was made possible due to the steps we undertook since 2007 regarding the kids' nutrition and their overall daily routine," Dimple, who co-founded Palwi in 2003 with her mother, Mangal Shah, told Onlymyhealth.
Providing shelter and taking care of kids abandoned by their families over a debilitating disease is entitled to all the applause. Doing that and protecting the immunocompromised children from a virus as deadly as the novel coronavirus (that causes COVID-19) is no small feat. And for its efforts in supporting children with HIV, Onlymyhealth nominates 'Palwi' for Cofsils Presents 'Healthcare Heroes Awards 2021' in the 'Mother & Infant Care' category. This is its story: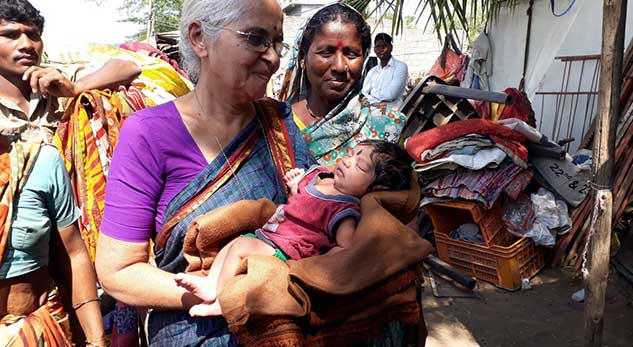 Shut Our Doors: Dimple
Dimple said that the kids at her organisation remained untouched by COVID-19, which not just diseased millions across the world but also killed many. But how was that made possible? When COVID struck and the government announced a complete lockdown, Palwi also shut its door so that neither anyone from outside would come in nor anyone from the organisation would go out. This saved them from the infectious disease that spreads quickly from person to person.
Food also played a major role in this, the social worker said. "We are vegetarians and whatever we eat has a good nutritional value," she said. Meals are prepared by Mangaltai herself and are rich in milk, curd, nuts, soybean, and green vegetables, Dimple said. It was enriched during the pandemic by, for example, giving kids tulsi kadha, she added.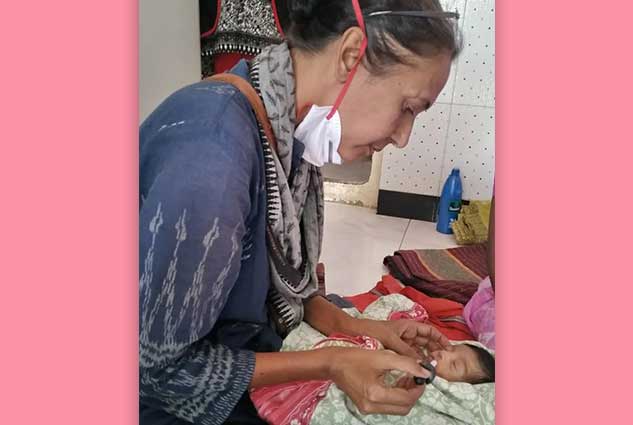 Dimple also attributed the COVID experience to the daily routine they adopted since 2007, which comprises Yoga, adopting a positive attitude, and being hopeful even in times of adversity. To prevent mental health from deteriorating during the pandemic, the organisation adopted its one-of-its-kind counselling model in which Mangal Shah narrated stories to induce happy thoughts in children.
At a time when the kids were at a greater risk of the disease, Palwi also took an initiative to extend a helping hand to others in distress. Due to the lockdown in 2020 as migrants and other people were stuck, the organisation distributed ration kits among them.
Self-Sufficiency Is The Goal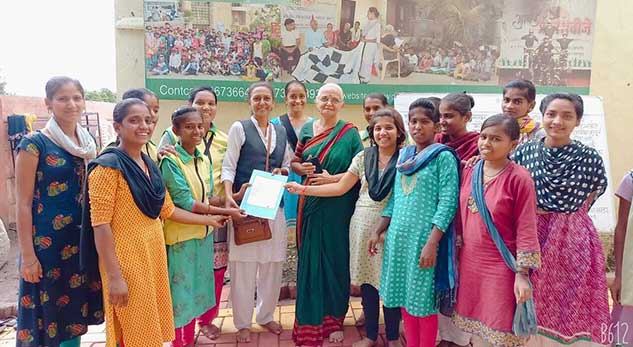 Those suffering from AIDS fall sick quickly and have to be taken to the hospital. The situation during the pandemic was grimmer as many hospitals were assigned specifically for COVID treatment, making it difficult for those suffering from other diseases to seek help. On problems faced by Palwi during such a time, Dimple said, many of the kids of ages 14 and above, who want to become doctors and nurses, have been trained in basic medical processes, such as giving an injection, saline, and medicines. Hence, they handled the situation during the pandemic to a great extent. Also, the organisation has had an oxygen setup since 2013. It was installed with the Rs 1 lakh they received when they were awarded for their work. "If you face problem at home, it's better to get self-sufficient than getting dependent on others," Dimple said.
Displaying another example of self-sufficiency, kids at Palwi also make masks and they distributed about 4,000-5,000 of these hand-made ones among the public. They also make other articles of general use. Not just that, the organisation also carries out plantation drives, which not just ensures a cleaner environment but it's also good for the overall health.
For its work during the pandemic and before that, Onlymyhealth gives a big shoutout to Palwi and if you too want its work to be recognised, then don't miss out on this opportunity and vote for it.
To cast your vote, Click Here: https://www.onlymyhealth.com/events/healthcare-heroes-awards/nominations