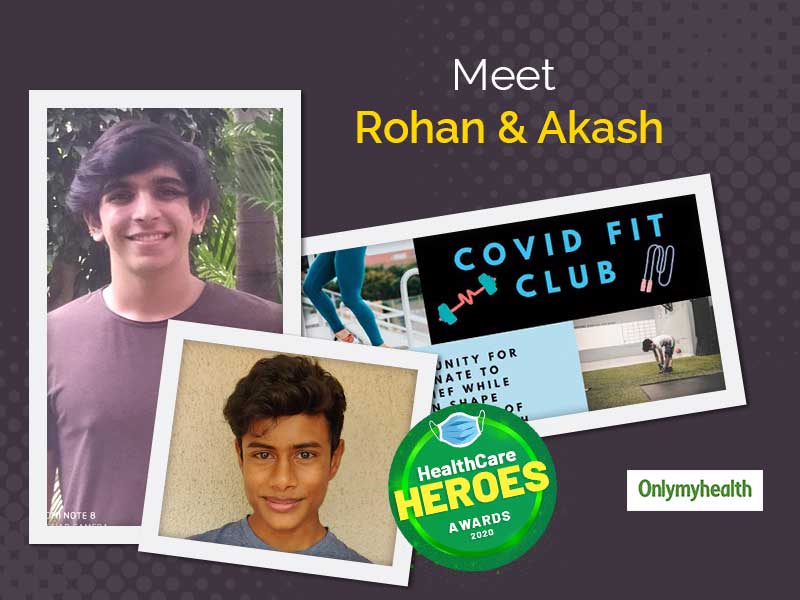 Category : Covid Heroes

Vote Now
Who : Rohan Ray
What : Started a fitness club to donate earnings to the COVID fund
Why : Promoting fitness during pandemic with a positive cause
A big way to combat the spread of COVID-19 infection is isolation and social distancing. It helps limit contact with contaminated surfaces and infected people outside the home. But prolonged lockdown has also had a downside. The lockdown crisis has caused loneliness, depression and anxiety. With the younger generation, used to stepping out, engaging in physical activities, interacting with friends, enduring this lockdown has been tough. Also less activities means increased screen time for children. This could have a lasting impact on their physical health. To counter this, young heroes Rohan Ray and Akash Raghavan had an ingenious solution.
Meet the contender for the HealthCare Heroes Awards in the category - Youth Icon. Rohan Ray, an eleventh grader who came up with an ingenious plan and a business model to not only help children stay fit but also contribute monetarily for COVID relief. COVID Fit Club (CFC), an online fitness initiative is the brainchild of Rohan Ray and was started on the 3rd of May, 2020.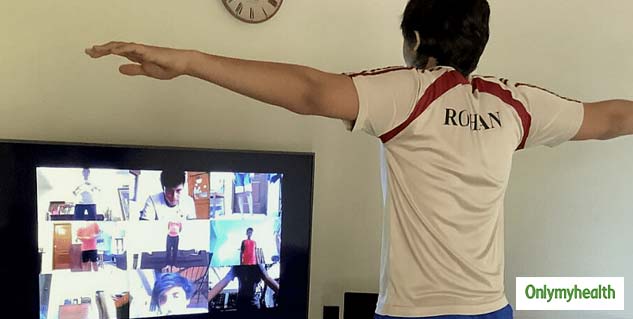 Also Read: Workout At Home: Use Your Bed, Sofa And Chair For These 5 Simple Exercises At Home
Personal Struggles
From being bullied as a child for being chubby to representing his state and country in various sports events Rohan's tryst with fitness was very personal. A lockdown would not slow him down. For Rohan, it was more than just getting 'bored'. With nothing to do, kids were sleeping late and waking up late and spending hours in front of the screen. A sports and fitness enthusiast, Rohan knew that if the phase prolonged, getting fitness levels back, not just for him but for others his age, would be a challenge.
Rohan and his friend Akash got together and designed a workout schedule with a combination of body weight workout and HIIT (high intensity interval training). Within two days of starting Covid Fit Club, they had 10 students enrolled. In five days the enrolments had grown manifold. There was a tremendous response in the first week and interestingly they didn't even have a name by then. Rohan initially planned to enroll members only from his locality but children from outside also wanted to join.
"Seeing the response we saw an opportunity and developed a business model. We started charging so that we could contribute to COVID relief" says Rohan with some satisfaction. CFC started with 6 sessions, and as of now they have 28 sessions in a week. They scaled up their operations for charity and got a few instructors as there was demand for dance and yoga. They even got a nutritionist. CFC now has 6 departments and is a team of 43, that's 16 instructors and 27 members handling the business side. Departments like operations, training and content, finance, events and organisation and design are managed by team leaders. And the trainers are from the US, UK, and different parts of India like Ludhiana, Jaipur, Chandigarh etc.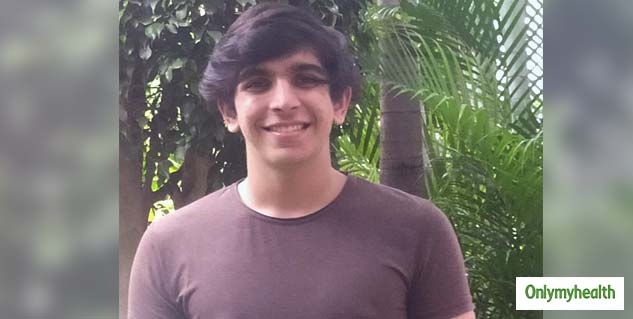 Giving Back
Subscription COVID Fit Club is for Rs. 3000 for 12 classes but profit making was never the goal of these teenagers. Rohan wanted to mitigate the impact of the 'mental pandemic' due to lockdown by promoting physical fitness. The Club has donated Rs. 4 lakhs till date. Rs. 2 Lakh to a unique Cafe called Mitti Cafe,which trains and employs people with disabilities. Mitti Cafe worked for COVID relief - hunger campaign for feeding migrant workers. CFC have contributed the other half, to Barefoot College an NGO which runs a night school to educate village children.
WATCH: The Founding Member Of COVID Fit Club In Conversation with Onlymyhealth:
Fit Mind - Fit Body
The members are from the age of 5 to 15 years and love the COVID Fit Club. "We have 3 modes of workout - regular fitness, fitness challenges and Competition between the trainers," says Rohan. The last 15 minutes of the session is dedicated to chatting where kids discuss diet, rest and Pokemon. According to Rohan the members are "super happy and motivated throughout the day". It also helped in bringing them together, as they talk and discuss things. They even had a session with the parents who wanted to see what these classes were all about. "Parents thanked me and told me it brought joy to the children and kept them motivated."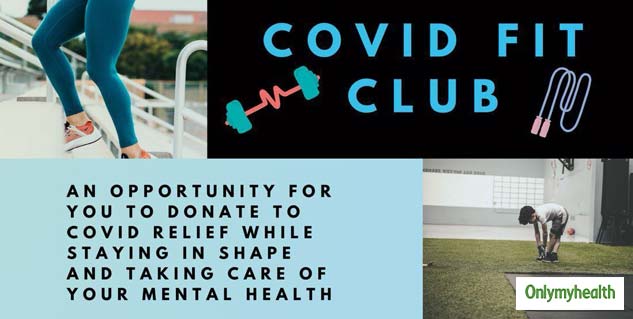 Also Read: 8 Tips For Maximising Fitness Results From This Fitness Expert
COVID Fit Club has around 100 happy members who are fitter, more purposeful and motivated. Not only that, CFC has donated a whopping 4 lakh rupees from the proceeds of the sessions, to charities.
If Rohan's work during this pandemic has inspired or moved you, do cast your vote for him. Here is how you can vote for your favourite nominee for Jagran New Media & OnlyMyHealth's HealthCare Heroes Awards.
Read more articles on Exercise & Fitness