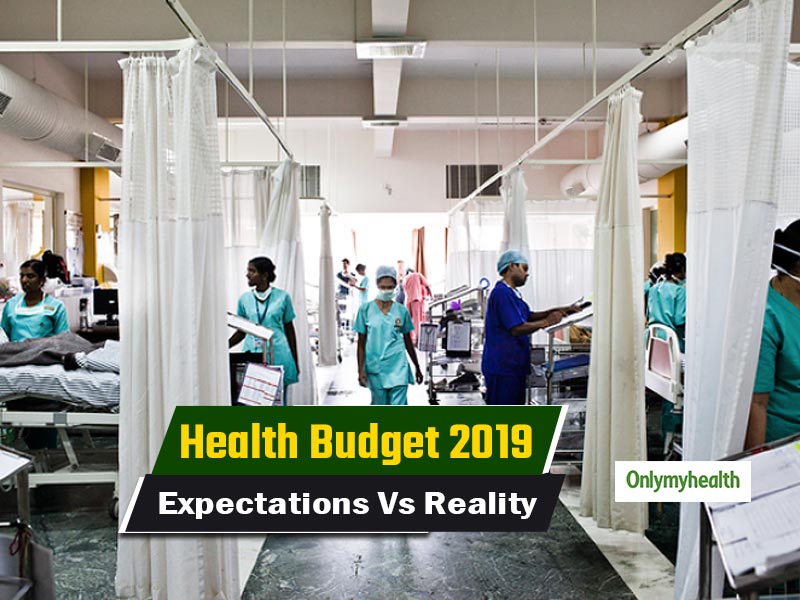 With the health fraternity reeling under shortcomings in funds, lack of adequate resources including doctors and facilities at hospitals, the interim budget 2019-20 was silent on the health sector, leaving many people disappointed
Expectations Vs Reality: There were higher hopes from the government to pool in more funds in the health sector as a part of the 2019-20 Interim Budget. The lackadaisical approach towards the health fraternity has left everyone in splits, foreseeing the difficulties to be faced in the coming year in terms of medical facilities and required upgradation of technology and facilities at hospitals.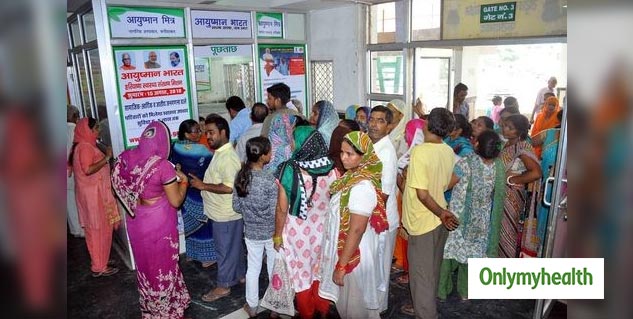 With little focus on essential aspects like funding for better facilities and exclusive focus on aiding the deaths caused due to diseases like encephalitis in the recent past, the medical fraternity, as well as the general public, is wondering what it's going to be like in this year. Social media is filled with despair and questions in mind for completely side-lining the health section in the 2019-20s Interim budget. Recipient of Padma Shri, Vishwa Hindi Samman and Dr B C Roy National Award winner Dr KK Aggarwal shared his thoughts on his Twitter account:
#Budget @narendramodi @DrSYQuraishi @IndianMedAssn The government does not have anything to mention on health in the budget. UNFORTUNATE.

— Dr K K Aggarwal (@DrKKAggarwal) July 5, 2019
Sharing his concern over the rapid deaths in Bihar and Assam due to encephalitis, MLA and In-charge, Communications, Indian National Congress, Randeep Singh Surjewala shares:
'Health Care' is in shambles,
'Human Lives' have little value,
'Humungous' indifference by BJP!

160 die of Encephalitis in Bihar,
48 die of Encephalitis in Assam.

Anyone listening?https://t.co/BXtjCx8l8I

— Randeep Singh Surjewala (@rssurjewala) July 5, 2019
Congress Party Ibrahim Patnam Assembly Co-Ordinator, Telangana Polamoni Ramakrishna Yadav shares his views on the need of stringent budgets for the health sector in 2019-20:
In the last 5 years the govt has slashed the budget for National Health Mission by 13%, resulting in a massive shortfall of health professionals. From #Budget2019, India expects 3% of GDP to be allocated for healthcare to ensure crises like Bihar,Assam,Up,etc.are avoided#RKYadav pic.twitter.com/pmKRGWvCgz

— Polamoni RamaKrishna Yadav / R K Yadav 🇮🇳 (@INCRamakrishna) July 5, 2019

Also Read: Health Budget 2019 Live Updates: Here are the Takeaways from the Latest Health Budget Announcement for 2019-20
The whole hullaballoo is how there no facts and figures discussed during the interim budget 2019-20. People are showing their concern on how these little pieces of information will help reform the health policies in India. There has been a recorded acute shortage of facilities to cater in times of medical emergencies, leading to unrecorded death scales and lack of information and awareness among the general public on sanitation needs in India. With a mere increase of Rs 1,462 crores from the previous year's allocation and no tax exemptions for health insurances, there are severe doubts in the minds of the public owing to the repercussions this budget may have on the health sector.
First time you have been true. The budget did not address any issues. Most importantly ithe budget did not give figures. CAD is alarming.Nothing to increase consumption. Nothing on Health n Education. A Kachara budget overall

— Sai Subramaniam (@saisudar74259) July 5, 2019
Expectations from the budget
Ahead of the budget allocation, which was yesterday, several healthcare experts came together, sharing their thoughts on social media. As per the expectations, there was a demand for an increase in the spending on the healthcare sector for affordable health services, better infrastructure of hospitals and acute shortage of medical staff including doctors and nurses. Other provisions included allocation of budgets towards nutrition of pregnant mothers and infants and the provision of free drugs for weaker sections of the society. However, all of these points seem to be lost in the whole discussion of budget allocation for 2019-20.
Read more articles on Health News